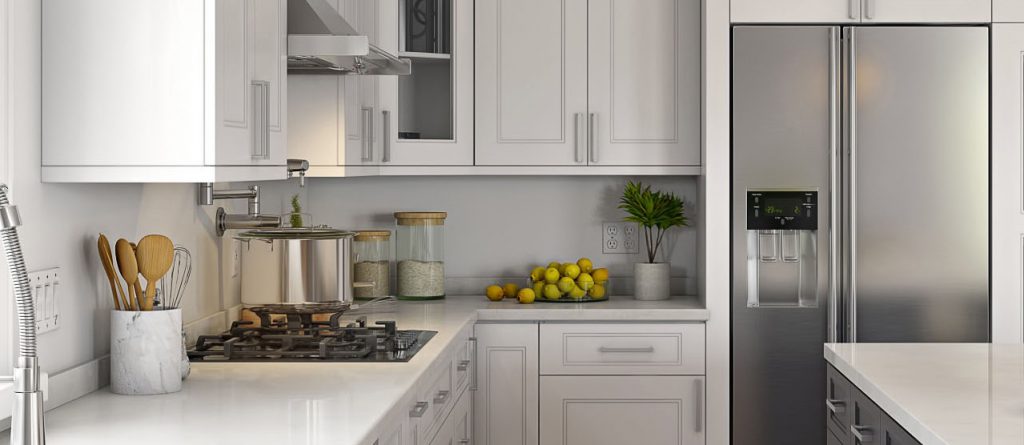 HDF Cabinet Doors or High Density Fiberboard Cabinet Doors are everywhere these days in kitchen and bath design. Why? Because they provide the best look for the price and hold up exceptionally well to daily use.
A high density furniture grade core is a quality material made from real hard and soft wood fibers pressed together by high pressure and temperature. This process renders the boards much more durable and resistant to cracking and warping than even solid woods.
This makes HDF a fantastic choice for busy families as well as people who want a long lasting hard wearing kitchen for many years to come.
At Today's Designer Kitchens, we have many customers who prefer the look and price point of this type of kitchen cabinet ( a Step Shaker White Kitchen is pictured above).
Add complementary hardware to the doors and one would be hard pressed to tell the difference between HDF and expensive alternatives.
As each customer prefers their own unique style, we work with a variety of suppliers to ensure we have cabinets that suit everyone from modern to traditional to solid wood and more.
If you are considering a renovation and are looking for a complete kitchen design supply and install solution, we would be happy to come to your home to give you a free estimate.
Please call us directly at 905-641-2284 or fill out the contact form HERE.