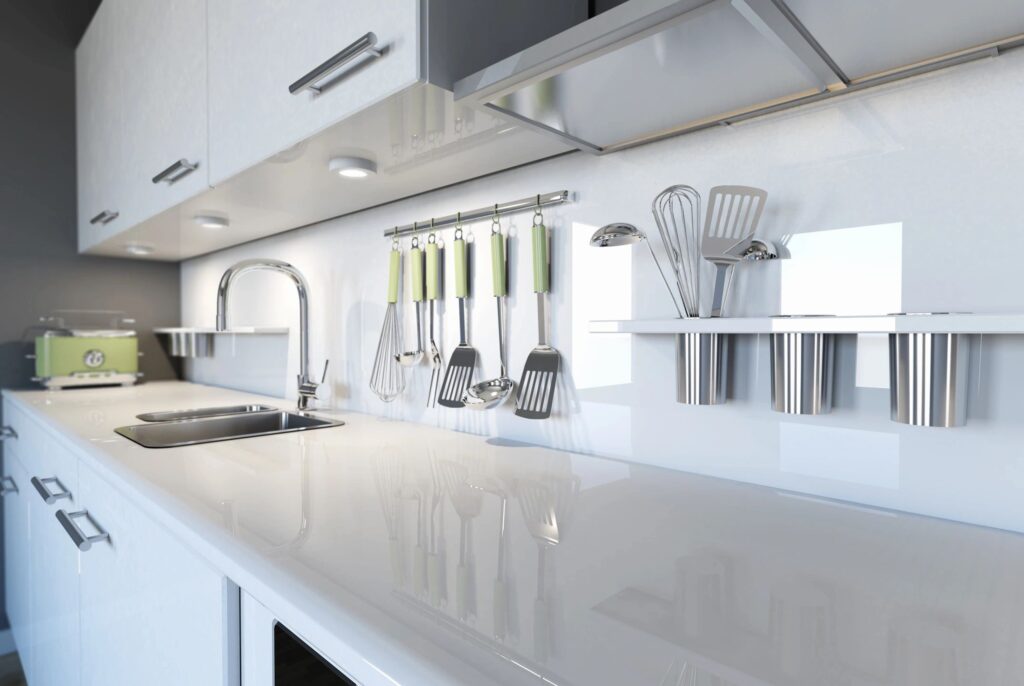 If you are thinking about renovating your kitchen, here are our top tips to try in your home that are guaranteed to give you the most bang for your buck.
There are certain details in your kitchen that you just need to get right. Simple mistakes can cost you hundreds of dollars and affect the ultimate look of your kitchen space so here are some very practical ideas to consider.
CONSIDER UPLIGHTING
If you are looking for suitable lighting solutions for your cabinetry, this is an excellent choice. With uplighting, you tend to create a source of ambient lighting that beautifies the space. This type of lighting works for kitchens that don't have cabinetry that goes up the ceiling. It's a nice way to give the kitchen a nice mood and warmth.
INSTALL ISLAND PENDANTS
Pendant lighting in kitchens will never go out of style. The reason why it works so beautifully in kitchen islands is because it is both practical and adds aesthetic value. For pendant lighting to work in your kitchen, you must ensure it is installed properly. The ideal height for the pendant lights is 30 to 40 inches above the island countertop. As a rule of thumb, try not to measure the height of pendant lights from the ceiling and instead measure it from the countertop. This is because ceiling heights vary considerably and this can make a huge difference on how the pendant lighting appears.
INSTALL THE MICROWAVE CORRECTLY
One major mistake that homeowners make when renovating their kitchens is placing the microwave too low or too high. A good height would be 48 inches above the floor. This will ensure the appliance is easy to reach and also complement the rest in the kitchen.
INSTALL A CEILING RANGE HOOD
You don't have to go the traditional way and place a hood over the island. In fact, if you don't want the range hood area near your cooktop to be the kitchen's focal point, consider installing a ceiling hood. Ceiling hoods open up the space and give other elements like your beautiful backsplash an opportunity to stand out more.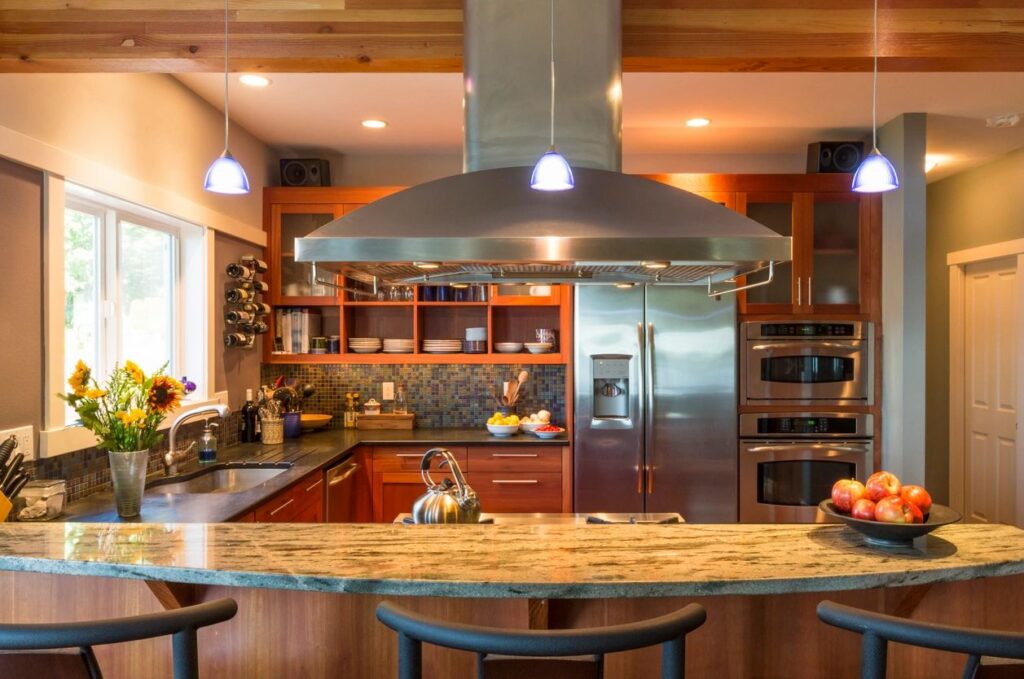 GET AN OVERSIZE HOOD
A larger range hood comes with two important advantages. For a start, it can help you to capture the odor and grease much better than a regularly sized hood. Secondly, it tends to open up the space visually by increasing the space between the hood and the cabinets. Simply choose a design you like for your range hood and go for a size that is larger than your range or cooktop.
CHOOSE A NEW BAR STOOL STYLE
The extra details such as your kitchen's bar stools can make a big difference in its overall look. If you plan on sharing meals on the island, a bar stool with a back would do just fine. With proper back support, you should be able to comfortably enjoy a meal or do homework on the kitchen island.
With every kitchen renovation , consider details like these that count. Make sure you work out a budget beforehand and start planning for the renovation way in advance.
If you live in the Niagara Region and need assistance with your kitchen renovation be it big or small, our team at Today's Designer Kitchens would be pleased to assist in every way and it all starts with a FREE in home estimate by calling us at 289-641-2284 or filling out the form HERE.
About Today's Designer Kitchens
We are a full service kitchen design, supply and installation team located in St. Catharines, ON.
We specialize in high quality, low priced kitchen solutions with a fast turnaround time.
Our showroom is open 9-5 pm M-F located at 239 Carlton Street Unit#1, St. Catharines.
Phone: 905-641-2284