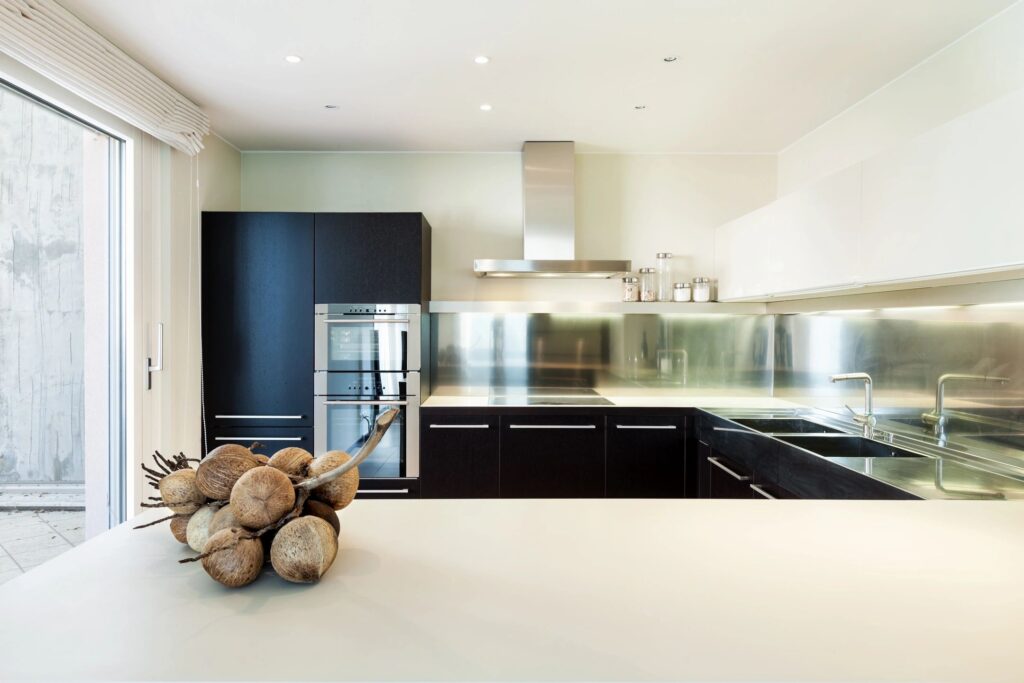 Corian, Quartz and Granite have become three of the most popular countertops for our customers lately, but which is the best for you and your kitchen?
Comparing Kitchen Countertop Options
Quartz, granite and Corian® solid surfaces can be transformed into a range of countertop shapes and sizes to accommodate almost any kitchen space.
In terms of functionality and style, each one offers slightly different benefits including appearance, durability, maintenance and overall value.
Seamless Corian solid surface, made from an advanced mixture of natural minerals and pure acrylic polymer can be installed with no visible seams which looks amazing.
Natural Granite is the top contender for style in terms of organic color and pattern. As a naturally occurring stone, minerals settle into each beautifully unique slab of granite, so every countertop is an original work of art.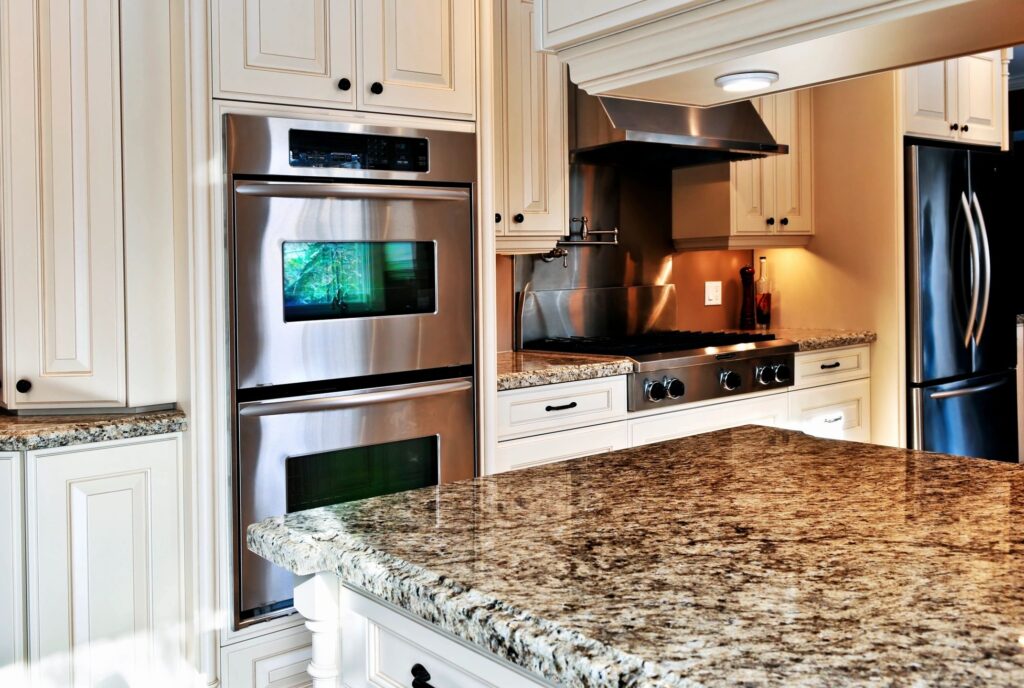 Colours All three countertop material options offer a variety in colour. If you prefer a wider range of colours, corian solid surface and quartz are great options since they are both manufactured using man-made pigments and recycled materials.
Durability
Quartz is virtually indestructible and requires no sealing or special cleaning. Both quartz and Corian solid surfaces are non-porous, stain-resistant and extremely sanitary. Granite is also durable, but can still be prone to cracking, fissures and staining. And granite requires simple, but regular, sealing to maintain.
Eco-Friendly
If eco-friendly materials and design in your home is important to you, here's how each countertop material stacks up:
Quartz countertops are ultra-durable and slabs contain one of earth's most prolific minerals, as well as pre- and post-consumer recycled content. They last pretty much forever.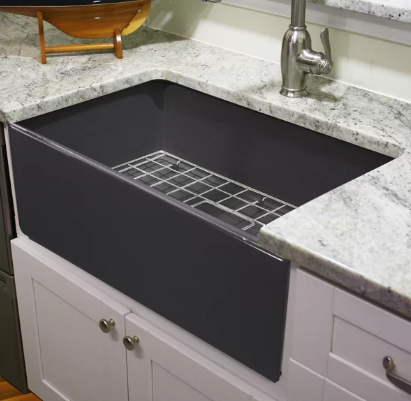 Corian is not only durable, but repairable too. Because they are man-made, solid surfaces are don't require the level of mining to produce, They also are easier to maintain than a lot of other materials too.
Granite is a natural product, and must be carefully mined and transported to avoid damage, which makes granite the lowest-tier option in terms of sustainability.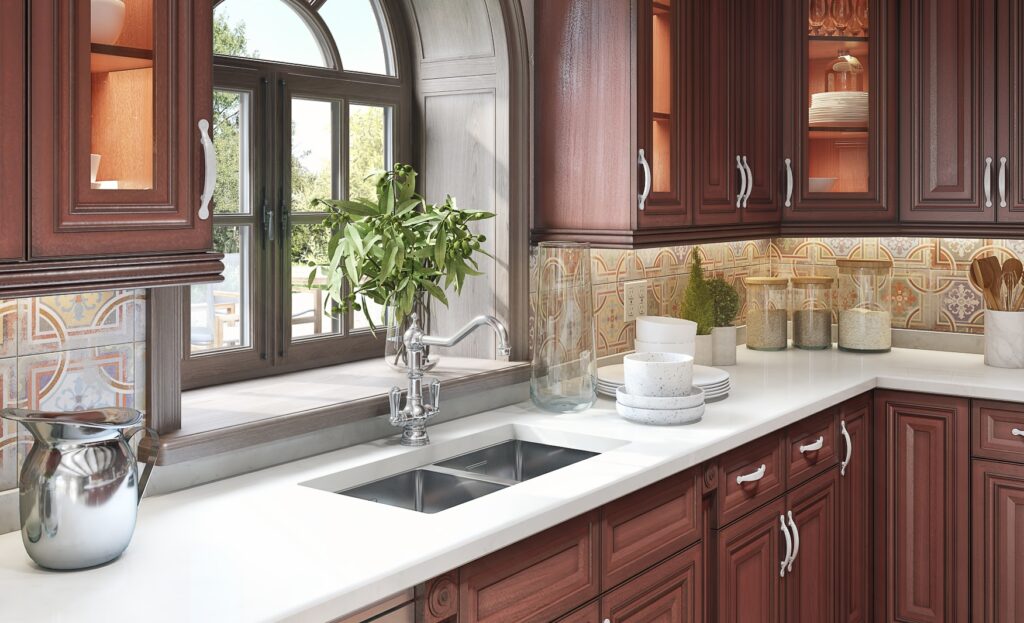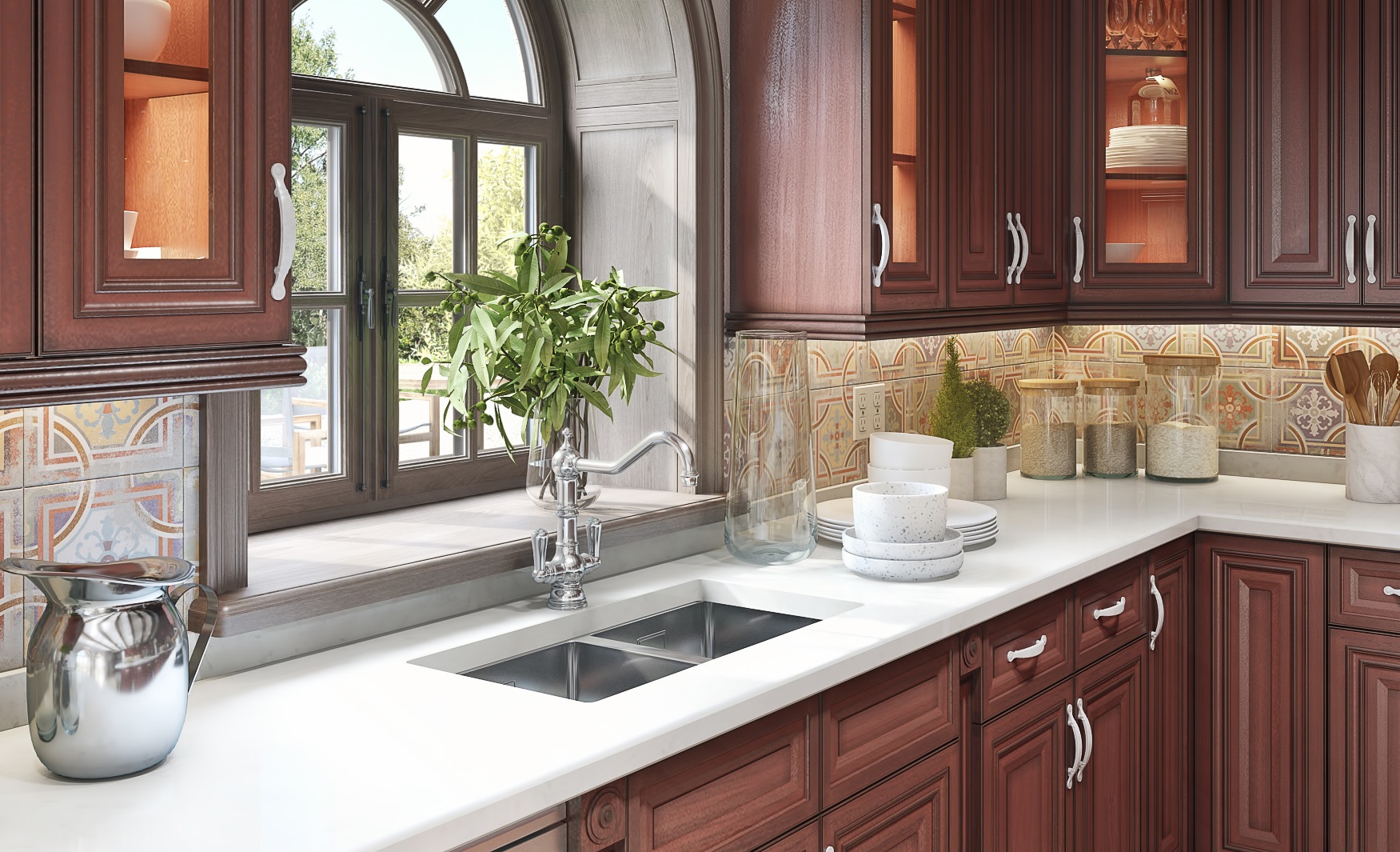 Budget
In terms of overall price in today's market, here is how these materials compare:
Quartz is usually the more expensive option, per square foot.
Corian is usually the in between price point and granite tends to be the least expensive material of the three, (with the exception of standard, solid-color Corian).

Wrap Up: Don't forget, these three countertop surfaces are not your only options. Many of our customers love laminate which is very durable, cost effect and absolutely gorgeous with many style options available.
If you need a new countertop, kitchen cabinets or anything in between, our team at Today's Designer Kitchens are experienced professionals with all aspects of a renovation and would be happy to give you a FREE in home estimate for your kitchen in the Niagara Region.
Call us at 905-641-2284 or filll out the contact form for a quick response.
Stay safe and well everyone!