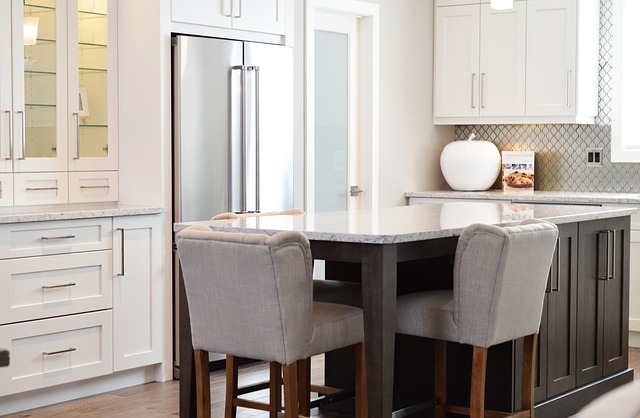 The real estate market is still hot right now and renovating a dated kitchen properly will help sell your home for top dollar so here are our top tips.

Simplicity
Keep the style and color scheme very simple. Neutral countertops, cabinets, floors, backsplashes and appliances are the best way to go.
Soft colours including whites, greys and cream are ideal and will appeal to the largest population of buyers PLUS make the most of a space making it appear bright and spacious.
Avoid eclectic styling choices even if they are appealing to yourself personally. This includes accents like lighting, hardware and tile choices.
Keep Decent Appliances
If the foundation of your kitchen looks great , slightly dated but functional appliances can often be kept as buyers can see beyond them and ultimately are viewed as an easy fix to replace.
Keeping your existing appliances can save a great deal of money and ultimately if you do want to change them consider purchasing upgrades that are used which can save thousands of dollars.
Talk to Your Local Pros
Ask a local real estate agent about kitchen must-haves in your neighborhood for kitchens according to the feedback that they have received from buyers. Find out what attracts buyers, and what repels them. A little research can go a long way to ensure you spend money only where you need to.
Get Economical Cabinetry
You can spend a lot on cabinetry and luxury features, but is it worth it for resale? Generally, no. Don't cheap out, but avoid the highest end items and features.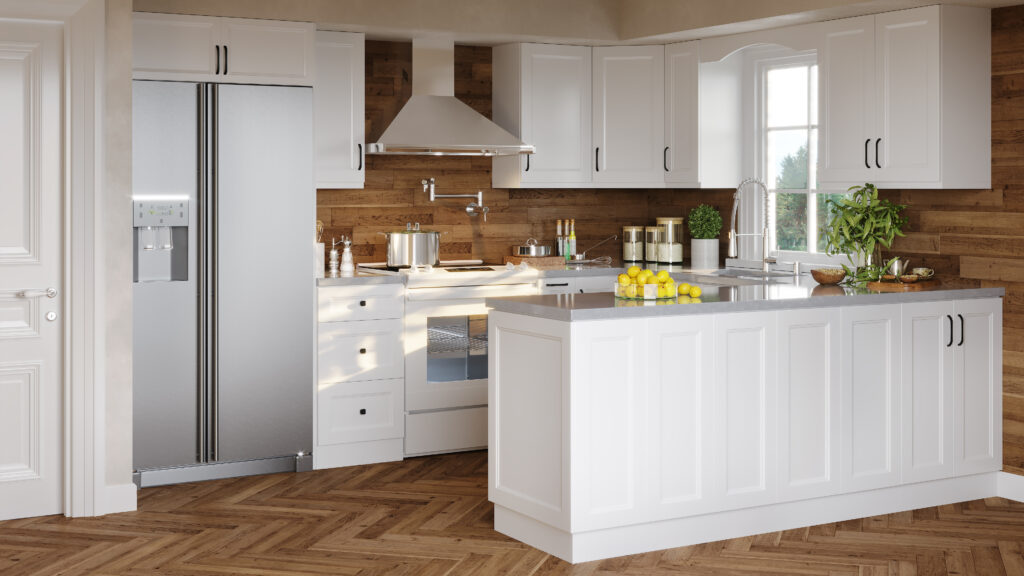 Open Concept Still Highly Desirable
Open up the space. If you have a larger budget for your kitchen renovation and your floor plan is one that doesn't allow the kitchen to flow to other spaces in the home, it could be worth your while to knock out a wall because open concept kitchens are still highly desirable for most buyers.
Granite is a Hit
Go for granite if you can swing it. No matter the price range of your home, buyers want to see granite countertops and it sells kitchens as well as elevates the entire look of the room.
Wrap Up
If you are selling and you have a dated kitchen, any upgrades will see a positive return on your investment, but spending a bit more and doing it right will make your home stand out, attract more buyers and sell your property for top dollar.
At Today's Designer Kitchens in St. Catharines, we have assisted many sellers in upgrading their kitchen for resale purposes.
We welcome you to contact us for a free in home estimate to find out more about our economical beautiful kitchen solutions with speedy turnaround times.
About Today's Designer Kitchens
We are a full service kitchen design, supply and installation team located in St. Catharines, ON.
We specialize in high quality, low priced kitchen solutions with a fast turnaround time.
Our showroom is open 9-5 pm M-F located at 239 Carlton Street Unit#1, St. Catharines.
Phone: 905-641-2284