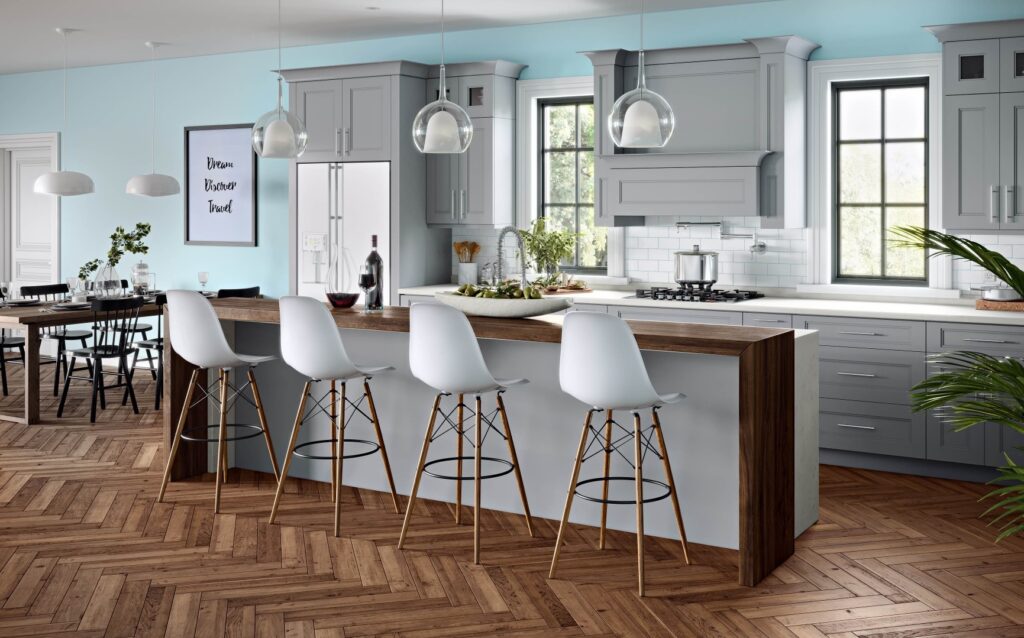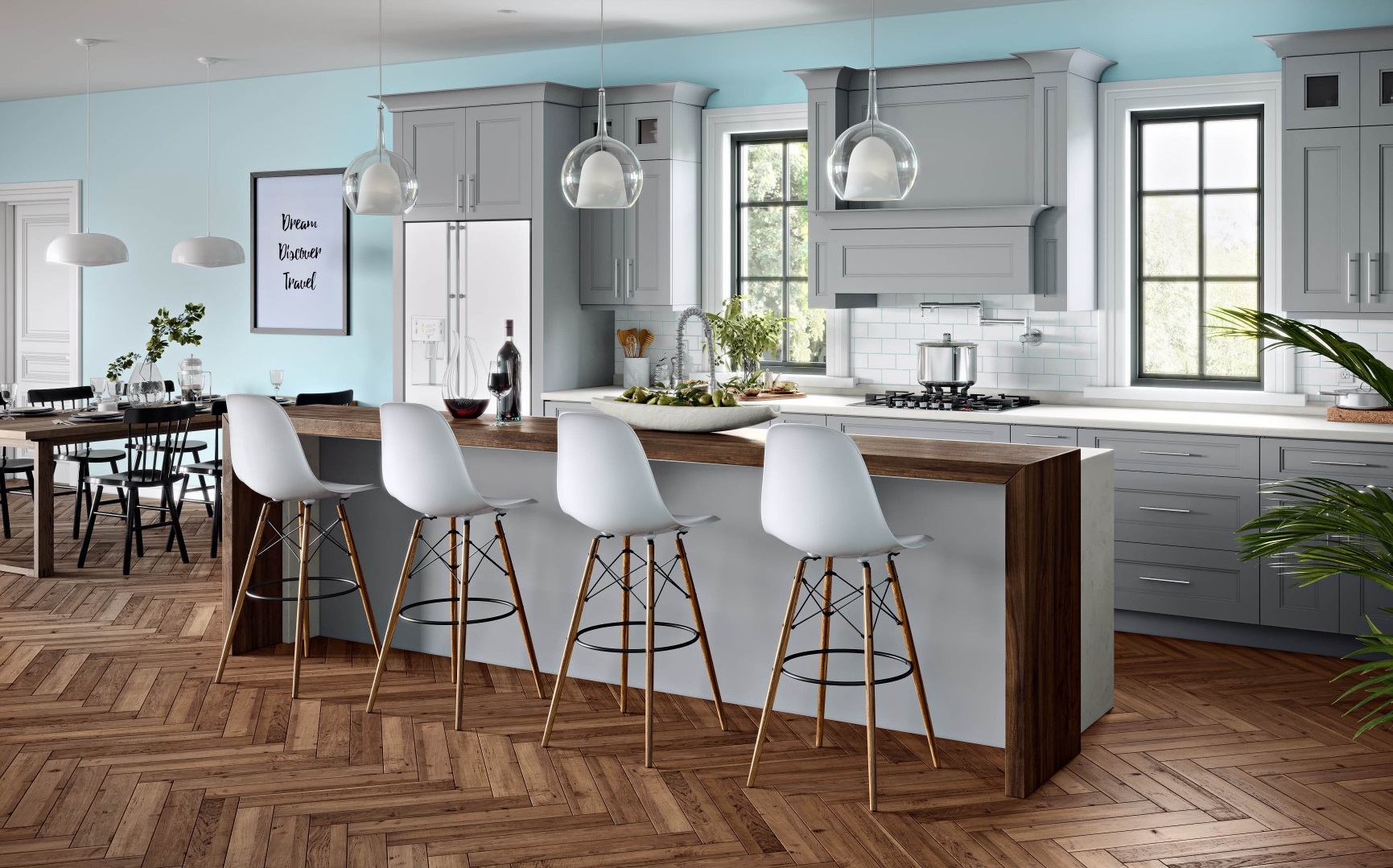 If you are renovating a kitchen, you may be considering the popular choice of hardwood floors, but are they right for you?
Hardwood flooring has become increasingly a popular choice in a kitchen remodel and creates a gorgeous look but there are some key considerations before choosing it over other flooring products so let's explore.
The Pros of Hardwood:
-looks great
-can be refinished
-increases home value
-softer, warmer than tile
-can be reasonably priced
-can usually be installed quicker than traditional flooring like tiles
The Cons of Hardwood:
-susceptible to water damage, scratches, dents
-higher maintenance
-hard for DIYers to install
-can be expensive
Not all Hardwoods are Created Equal
If you have decided to install hardwood, note that oak, maple, and cherry, are the most durable. Softwoods, such as pine, will dent—even if treated with a penetrating finish.
Also, lighter colours will often be more forgiving than darker colours when it comes to dirt. Patterns in the wood also help naturally camoflauge daily use.
Tough Enough?
When treated right, hardwood floors last a lifetime. But beware of pets' claws and high heels, never leave standing water, and consider window treatments to limit sunlight.
How to Clean:
Wipe up spills immediately. Sweep, dust, or vacuum regularly and occasionally wipe the surface with a damp mop or cloth. Avoid oil-based sprays, waxes, and polishes, as well as abrasive cleansers.
Good Alternatives
Luxury Vinyl Planks are one of our top products that we sell to our customers that want the look of a hardwood floor but need something that is water-moisture-mold-and mildew resistant, as well as impervious to stains and more cost effective.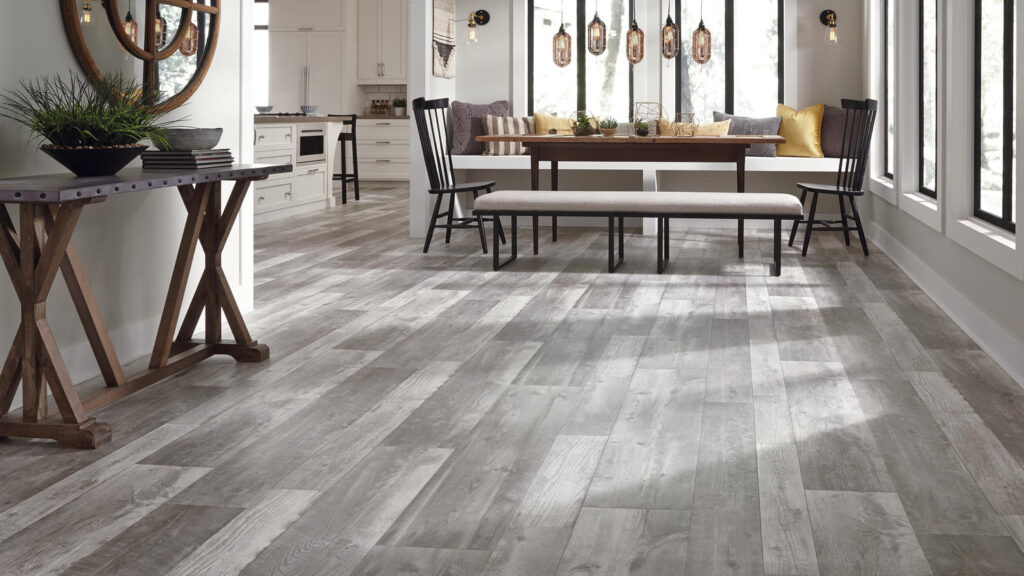 Final Thoughts
Hardwood flooring is a good choice for your kitchen if you can afford it, are willing to be diligent about caring for it, and want the appeal of a natural flooring material.
It will be a less successful choice if you have a busy, messy family and are on a tight budget in which case an alternative like luxury vinyl may be worth considering.
If you need help renovating your kitchen from floor to ceiling in the Niagara Region please fill out the form below for a fast free in-home quote from the experts at Today's Designer Kitchens. We design, supply and install for less.
GET A FREE QUOTE FROM TODAY'S DESIGNER KITCHENS