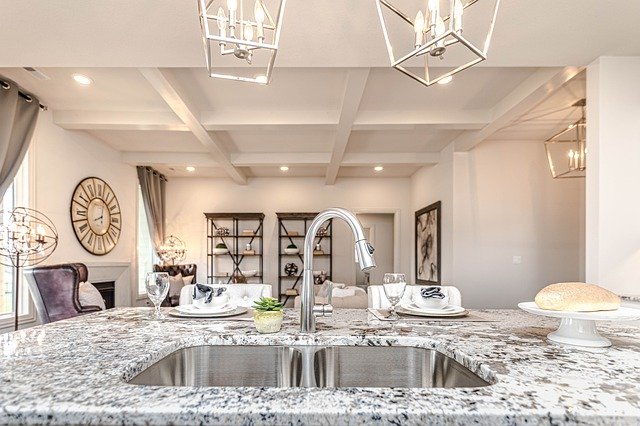 Kitchen countertops are one of the most essential components of any home kitchen to get right as they provide important function as well as beauty.
A great countertop can come in many different styles and materials. All the counters we supply and install at Today's Designer Kitchens are of the highest quality and will completely transform the look of your kitchen space.
For your convenience we have budget friendly laminate options as well as quality Quartz options for customers that prefer an upgrade.
Please browse through the colour collections below and if you have any questions or need a home estimate, contact us by phone or email.
Quartz
Quartz countertops are a high quality asset to any kitchen, offering an instant facelift and boost in design.
If you're in the process of remodeling your kitchen and you aren't sure which countertop material you should choose, here are some considerations regarding quartz:
Ultra Easy Care And Maintenance
Although natural stone countertops such as granite and marble are beautiful, the truth is that they need some maintenance. However, quartz countertops are perfect for homeowners who want the look of classic beauty without the need for periodic sealing.
Perhaps of the best benefits of quartz countertops is that they are non-porous. This means that it's much more difficult for liquid to absorb into the countertop and result in permanent staining.
Furthermore, all that you really need to clean your quartz countertops is a paper towel, and mild soap and water. Although quartz is more durable than natural stone such as marble, you'll still want to avoid using harsh chemicals such as bleach for cleaning.
Quartz Countertops Are One of The Most Durable Options For Kitchens
Speaking of durability, quartz is one of the most durable kitchen countertops on the market. It's engineered to take a beating, and you won't have to worry about scratching.
In fact, quartz countertops are so durable that many manufactures offer a warranty on this material. You can get a warranty on your quartz countertops for around 15 years to 25 years.
Great Value for the Money
While you can certainly find relatively inexpensive man-made countertops like laminate counters or solid surface countertops, keep in mind that quality and durability is reflected in price. Quality quartz countertops cost about the same as granite, but you'll be getting the same look with maximum durability. Similar to granite countertops, quartz countertops last for the lifetime of the home they are installed into.
More Control over Slab Appearance
When you buy granite countertops, your slab will be completely unique since it's made of natural stone. The uniqueness and beauty of natural stone is also associated with the natural imperfections like fissures, unbalanced color form one corner to the other corner of the same slab. For some the variation and uniqueness is desirable.
Get the Beauty of Granite Countertops without the Maintenance
Natural stone countertops such as granite require a bit of maintenance over the years (granite countertops require sealing for protection against stains).
However, quartz countertops can be engineered to look just like natural granite or marble—you won't even be able to tell the difference. Quartz can take on the appearance of beautiful marble colors such as Calcatta or Carrara, with an array of granite colors available to you as well.
You'll have the best of both worlds with countertops that have the appearance of granite or marble without the burden of regular maintenance.
Colours Today's Designer Kitchens
Laminate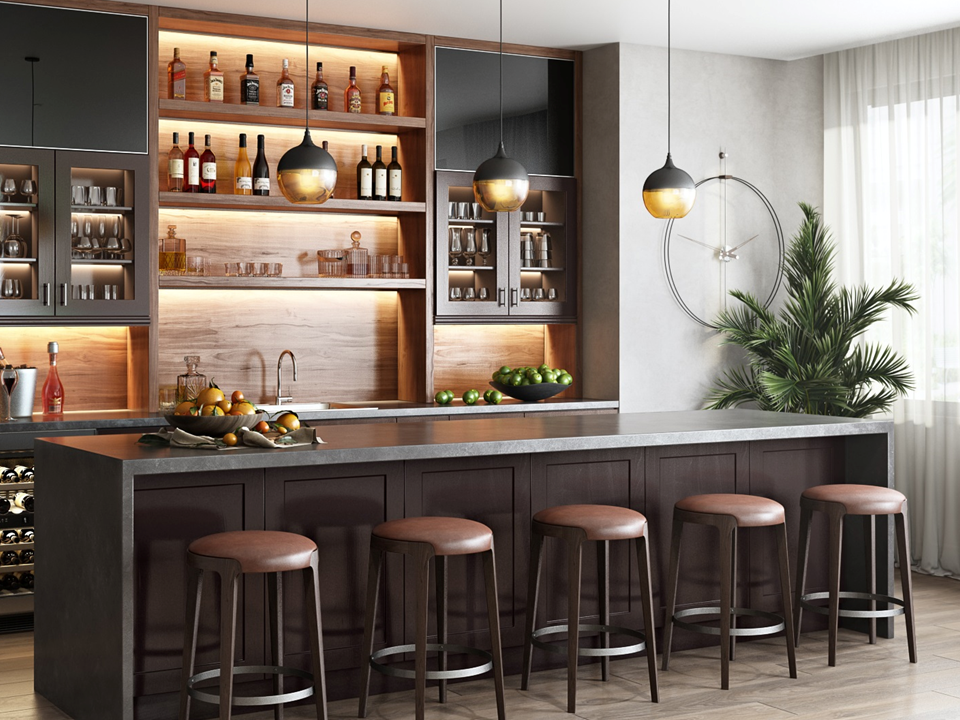 Get just about any look you want, at a fraction of the price with laminate counters from Today's Designer Kitchens.
Made from layers of plastic that are bonded to particle board, this non-porous surface resists stains, scratches, heat damage, and impact better than stone, which makes it almost a no-brainer for any kitchen. Plus, cleanup is simple with just soap and water.
Here's what you need to know about laminate counters and why they could be the perfect addition to your home, no matter your budget.
Laminate can be ultra modern
Laminate counters were a midcentury favorite, becoming popular in the 1960s and '70s, used all the way up to the '90s before getting a bad rap for looking dated. Now, laminate is experiencing somewhat of a renaissance as an affordable, durable, moisture-proof, and attractive alternative to luxury materials (like natural stone), given the wide range of colors, patterns, and textures that are currently available.
These days, you can get laminate that replicates the look of just about any material — granite, marble, and wood grain — so closely that it's often hard to tell the difference. You also get a variety of finishes to choose from, including a satin sheen, matte, and textured.
Laminate Costs Less
You really can't beat the affordability of laminate counters. Choosing laminate allows you to stretch your remodel budget and is undoubtedly the most cost-effective choice on the market being three or four times less expensive than stone.
Laminate is highly heat resistant
You may be surprised to learn that today's laminate countertops can withstand high temperatures on par with granite. Consumer Reports gave both laminate and granite the same 'Excellent' rating when put to the test. Despite the high rating, using a protective trivet is still a good idea, as discoloration from heat can happen and one of the few downsides of laminate is that burns can't be repaired unless you replace the whole piece.
Laminate counters are antimicrobial
Both of the most popular brands of plastic laminate countertops, Formica and Wilsonart, feature products with an antimicrobial shield baked right into them to resist the growth of mold and damaging microbes, helping to kill some of the invisible pathogens that can make us sick. This is why you'll see laminate counters in most hospitals and commercial kitchens, which have been relying on this kind of technology for decades to limit the spread of germs and pathogens.
Laminate counters are easier to maintain than stone
About once a year you must seal natural stone counters with a topical sealer in order to keep them looking new. It's not necessarily an expensive process, but it is one more chore to add to your to-do list. If you don't seal stone counters properly, you're pretty much guaranteed stains and scratches that are near impossible to remove.
Laminate countertops can look almost identical to natural stone, yet require zero sealing or upkeep beyond wiping up spills. Even if the worst happens and a spill sits on the surface overnight, it's likely to wipe up with just soap and water. Laminate really is a set-it-and-forget-it type of material.
Laminate counters offer an under-mount sink option
Contrary to popular belief you can have an undermount sink with laminate counters!
Thanks to innovation on the part of the laminate and sink manufacturers you can now achieve a more modern look with an under-mount sink.
Laminate Colours (visit the Formica website HERE for full colour samples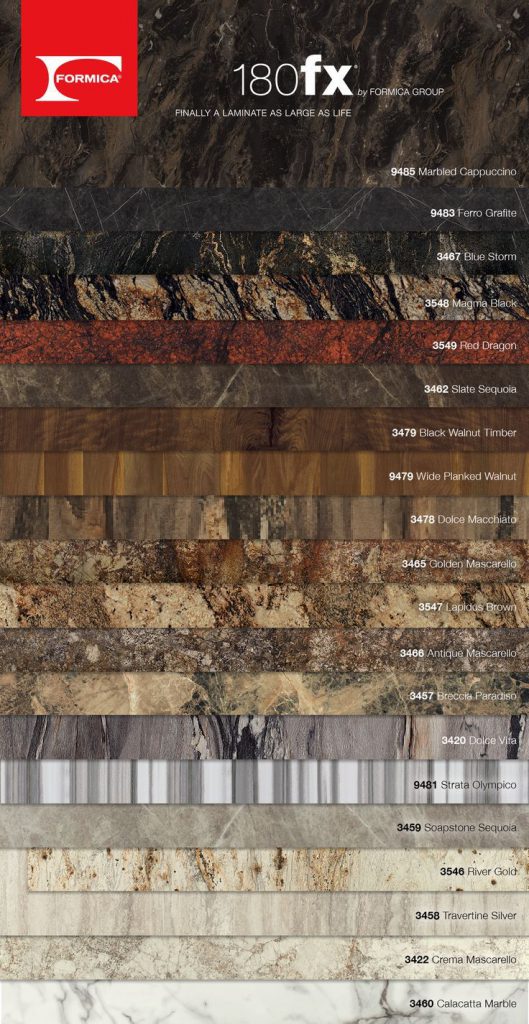 Contact us for a free estimate by filling out the form below!