Kitchen décor trends come and go and the kitchen island is one trend that has remained popular over many years, so should you should get one if you're renovating?
While they're undeniably aesthetically pleasing, the kitchen island's versatility has kept it front and center.
The kitchen island provides extra counter space and hidden storage, plus, thanks to its location in the center of your kitchen, islands offer a seamless convenience L-shaped layouts or peninsula countertops can't match making working in a kitchen so much easier.
Below, a Step Charcoal Grey Island is paired with White Cabinets by Today's Designer Kitchens.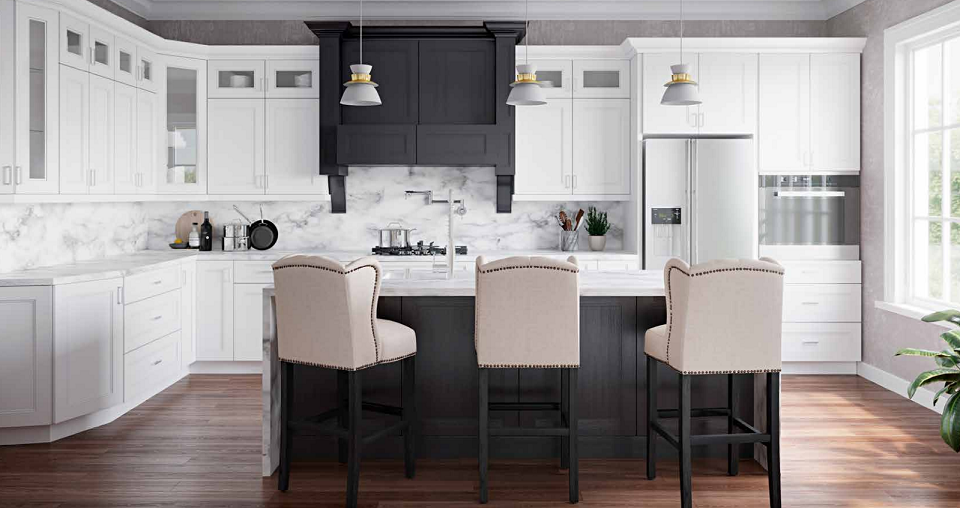 The social function of an island is also an appealing aspect to consider as kids love to do homework on them, folks love to congregate around them and they add another eating space to your home which is never a bad thing.
Got a lot of kitchen gadgets? Any island with some power in it could be just the thing to add a little extra counter space for those.
Below, a Fog Grey Island with wine racks pairs beautifully with these Step Shaker White cabinets by Today's Designer Kitchens.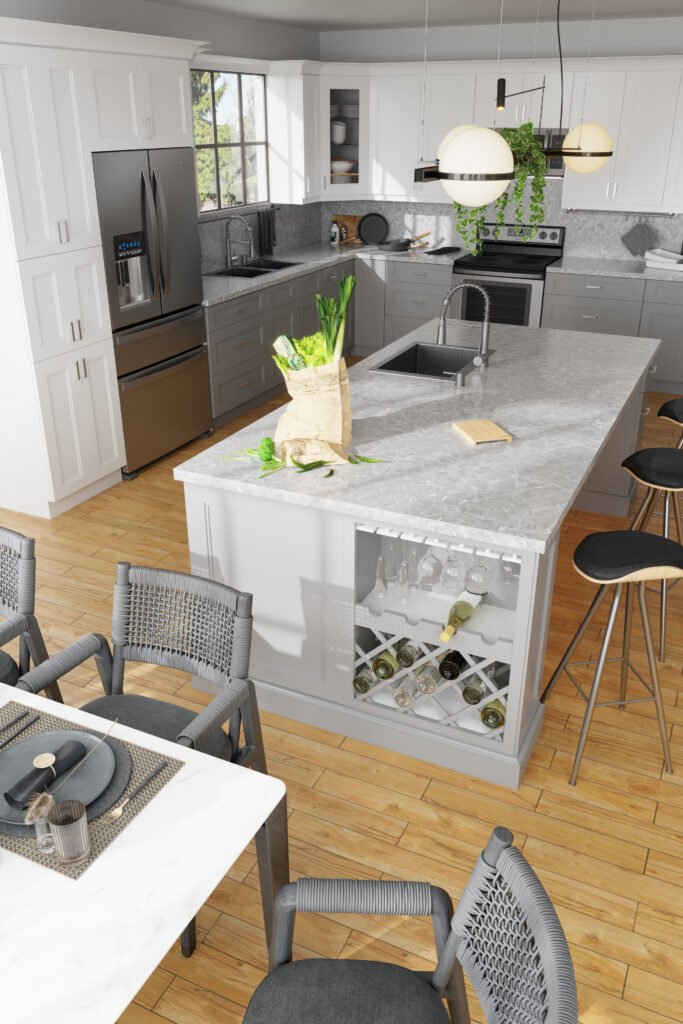 Islands can also hold cabinets and drawers, tuck away small appliances from eye level, carry electrical outlets as mentioned, and hide a mini- or wine fridge.
Bottom Line: Whether you are looking to infuse the latest trends into your kitchen or simply want to make the most of your space, one thing's for sure: A great kitchen island won't go out of style and their enduring popularity will add value to your home.
Not sure where to start in your kitchen renovation? That is our specialty. We design, supply and install kitchens in Niagara Region from start to finish. For a complimentary estimate please call us at: 905-641-2284 or fill out the form for a quick response.
ABOUT US

Today's Designer Kitchens is a family owned company located in St. Catharines, ON that can expertly and affordably bring your home remodeling dreams to reality. We service the entire Niagara Region.
We specialize in the renovation, home improvements and kitchen and bath industries, providing top quality products and services at competitive prices.
We are committed to ensuring complete customer satisfaction with the service and quality we offer with a streamlined process and fast turnarounds times.
We provide free home estimates and undertake work in all scopes and budget ranges.
Phone
905-641-2284
Address
239 Carlton Street
St. Catharines, ON L2R 1S1