All great kitchens designs share a common characteristic—they are space-efficient.
If your kitchen isn't well designed, every task, from cooking to cleaning to socializing, can be frustrating. Space-saving kitchens maximize the space you have and will look and function well.
If you are considering renovating your kitchen, now is the time to plan ahead and consider these design tips to maximize every inch that you have.
Increase Vertical Space.
Instead of building out, try building up. Consider stacked cabinets and/or tall cabinets. Glass inserts in cabinets can also add an illusion of space in a kitchen.
Consider hanging utensils, or wall-mounted spice and knife racks which use wall space instead of counter space which eliminates clutter.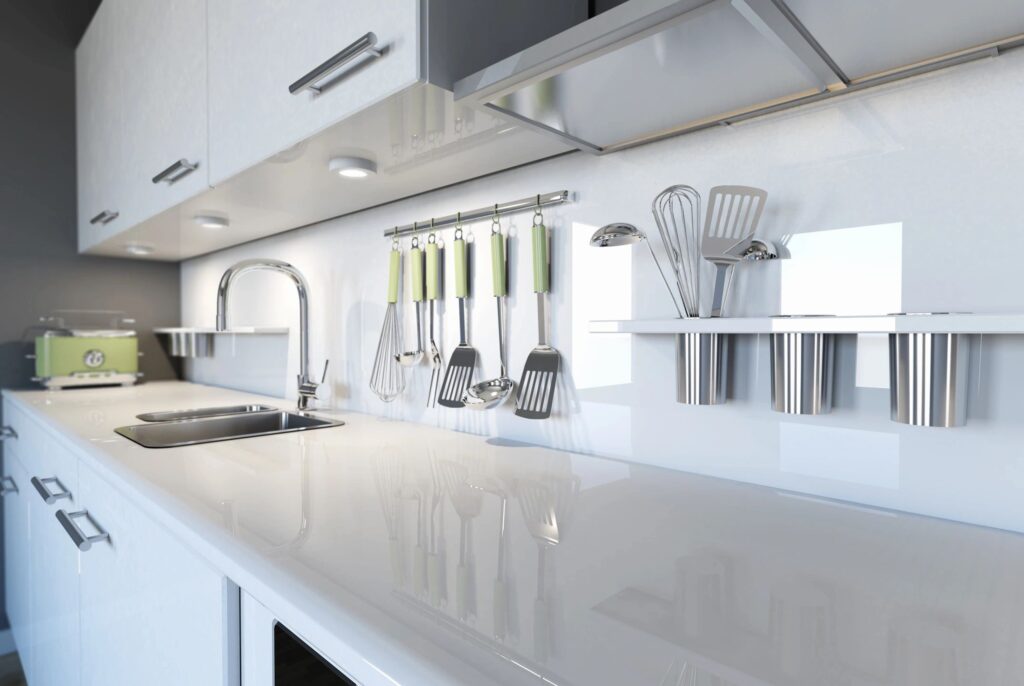 Kitchen Island
Kitchen islands can add extra cabinetry, countertop space, preparation and cooking surfaces, etc. They can even house a second sink, oven, dishwasher, or whatever else you need. If you don't have room for an island and don't want to expand the space, you can always use a mobile island.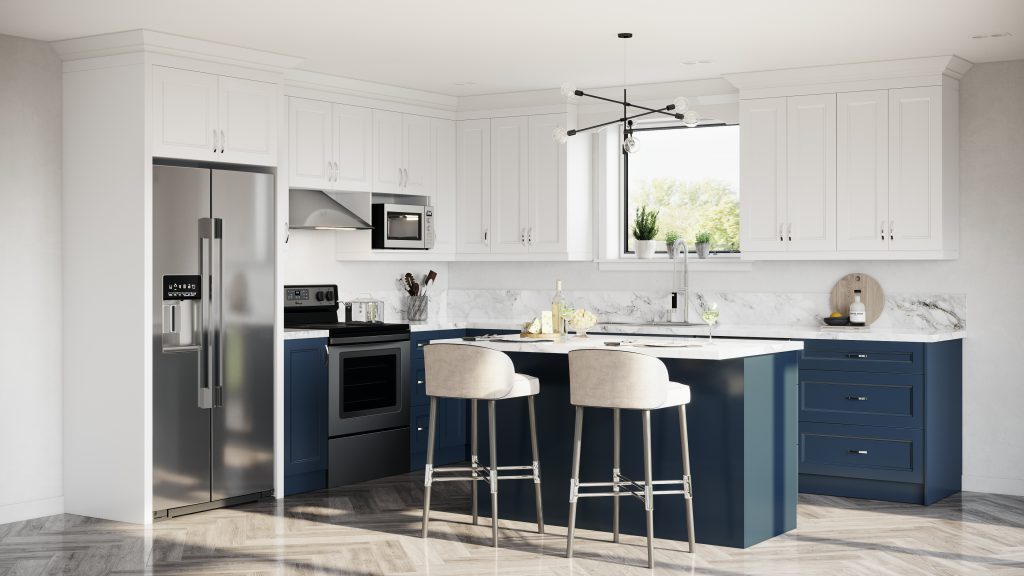 Two-tiered islands are also a consideration for a dining area option that could eliminate completely an extra dining table with chairs if desired, maximizing kitchen floor space.
Appliances
Buy quality appliances. More modern appliances tend to be more compact—not to mention more energy-efficient and attractive—and can help you save space in your kitchen.
Install a top-bottom fridge and freezer, not a side-by-side model. Side-by-side refrigerators and freezers not only are less energy-efficient, but they also take up more space.
Paint
Use light paint colours that will add airiness and space in perception of the room.
Whatever colour you do use, consider mimicking the cabinet colour from the top of the cabinet to the ceiling to create the illusion of height in the ceiling.
Lighting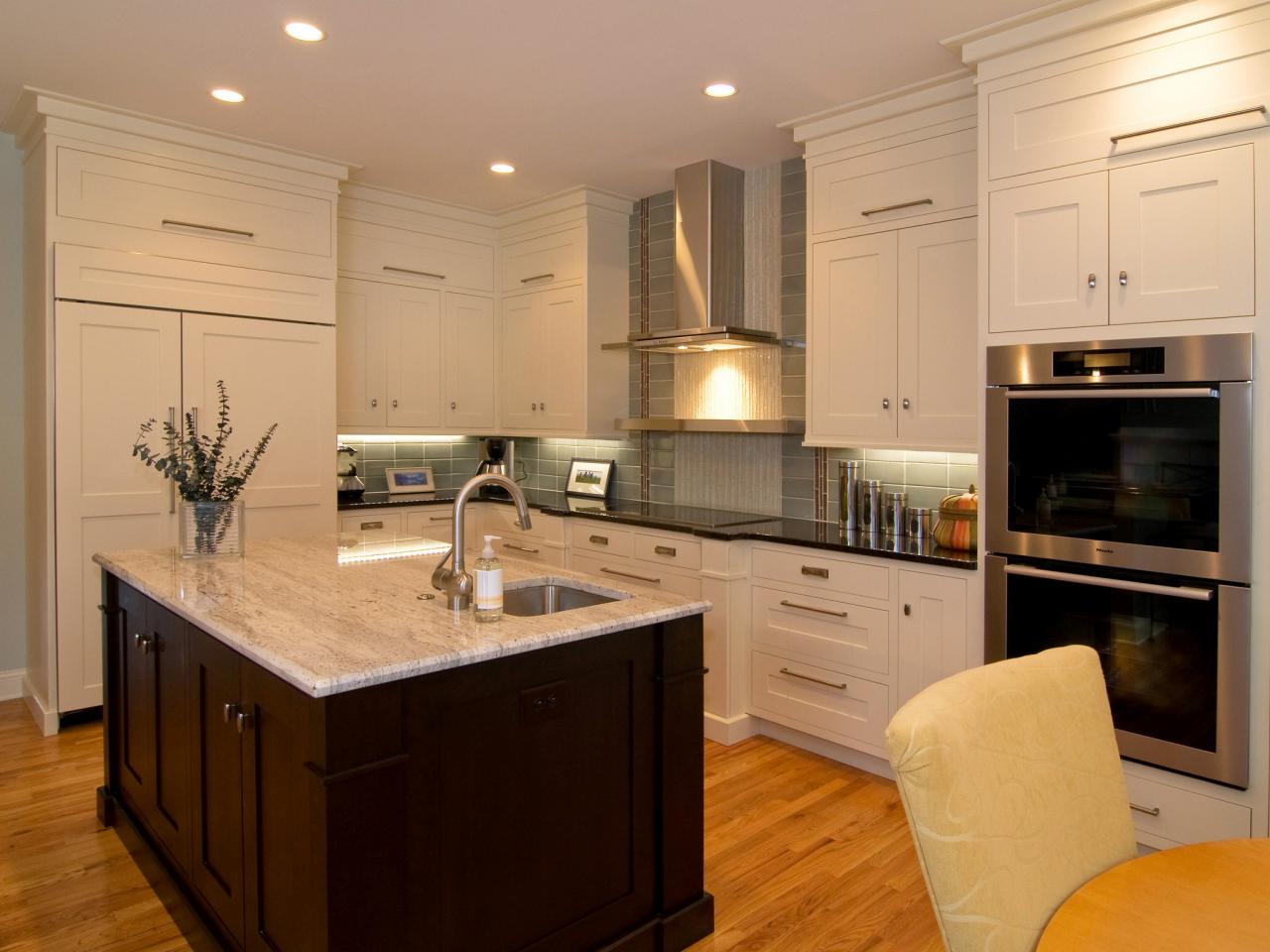 Install bright white potlights in the ceiling with dimmers. Potlights bring the ceiling height up visually, are great for task lighting and can create ambient lighting when dimmed.
Chairs
Use chairs without arms. You may not think it, but using chairs without arms can save a lot of room around the kitchen table. These are especially helpful in small kitchens where space is extra tight.
Wrap Up
If you are considering a kitchen renovation, our expert team would be pleased to give you a no obligation quote. We design, supply and install in the Niagara Region.
Call: 905-641-2284 or fill out the contact form online for a quick response.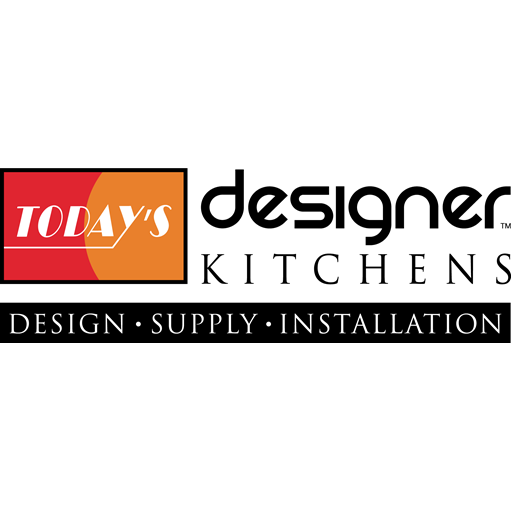 Today's Designer Kitchens is a family owned company located in St. Catharines, ON that can expertly and affordably bring your home remodeling dreams to reality. We service the entire Niagara Region.
We specialize in the renovation, home improvements and kitchen and bath industries, providing top quality products and services at competitive prices.
We are committed to ensuring complete customer satisfaction with the service and quality we offer with a streamlined process and fast turnarounds times.
We provide free home estimates and undertake work in all scopes and budget ranges.
Phone
905-641-2284
Address
239 Carlton Street
St. Catharines, ON L2R 1S1
Space Efficient Kitchen Design