Choosing the Right Cabinets for Your Kitchen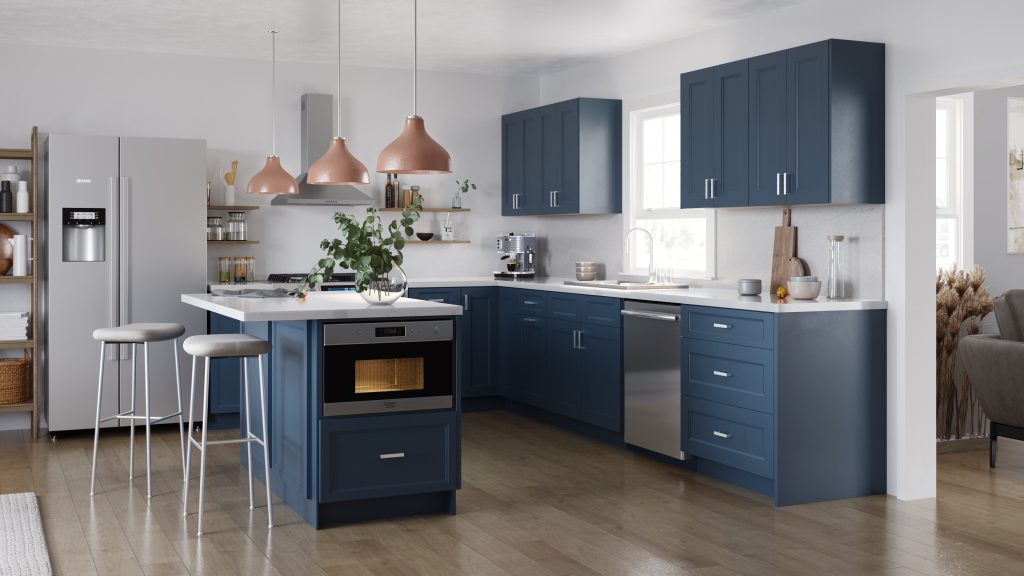 Choosing kitchen cabinets can be difficult because there are so many choices out there so we are going to talk about different things to look for to assist you in making the perfect selection.
First off it is always recommended to do a little research to get a sense of what you may like.  We suggest browsing online, flipping through magazines, etc., and then making a list of any items that are appealing to you.
After you have a sense of your design preference, consider the following aspects of cabinetry:
1. Cabinet Door Styles
While it is important to think of things like what type of wood and finish you want, a top consideration when choosing kitchen cabinets is your cabinet door style. Your doors are the focal point of your cabinets. Choosing a door style can change the entire theme of your kitchen.
The Spruce lists eight of the most common varieties, but you're always free to try something different or even mix styles together to create your own. For instance, you might mix glass insert doors with slab style doors for a modern, yet minimalist style kitchen.
2. Function Of Cabinets
Function should always be a consideration. For instance, an open shelving theme isn't going to work well with cabinets that are going to be used for canned goods, stacks of cookies and snacks and other items that may make your kitchen seem more cluttered than organized.
If counter space is more important than storage space, you might choose to have your top cabinets much shorter to allow for taller appliances to sit on the counter. If you tend to use numerous smaller items, you may want cabinets with more drawers than shelves.
When considering function, also consider the layout. After all, the layout makes it easier to accomplish what you want. HGTV lists six popular layouts that will guide you in choosing your own.
3. Style Of Your Kitchen
Choosing kitchen cabinets isn't quite as difficult if you know what the style of your kitchen is. Of course, if you're doing a remodel, you may have plans to change all that. However, your cabinets should match your kitchen's style. For instance, if you want a more rustic look, you wouldn't want more ornate cabinet doors and bright white finishes. You probably wouldn't have oddly shaped cabinets, such as corner cabinets.
Below, after a kitchen makeover by the team at Today's Designer Kitchens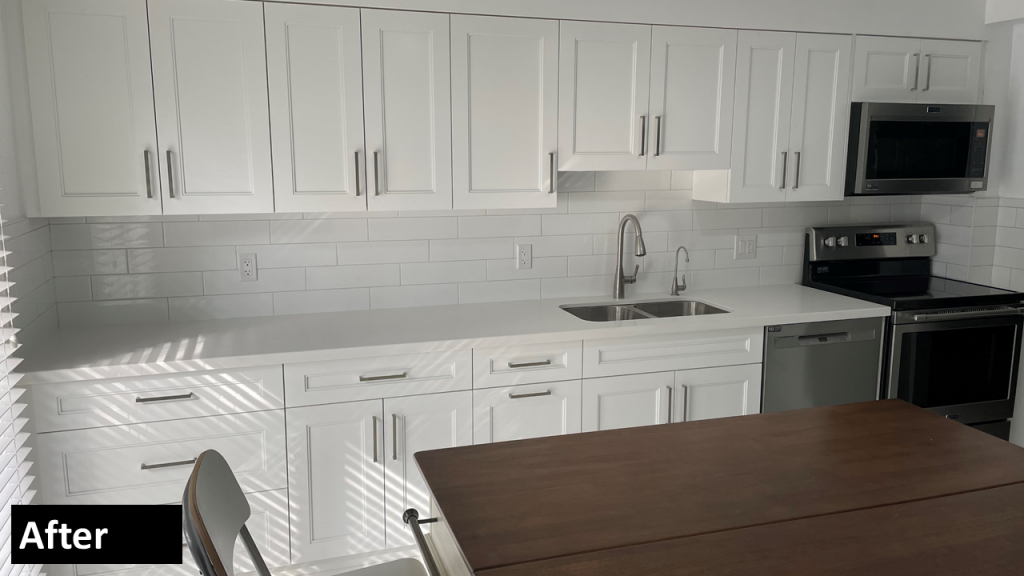 4. Mixing With Hardware
Usually, hardware is the last thing anyone thinks about. But, think about how much of a style impact door and drawer handles make. You can take basic slab style doors and drawer faces and spice them up with vintage hardware or funky pop culture/hobby style hardware. A very popular choice for kitchens todays is using brass handles, stainless steel, or even black for a modern look.
5. Custom Sizes And Shapes
Stock cabinets are wonderful because they not only save you a great deal of money, but are easily altered to fit most spaces making them a fantastic choice for most households.
Plus they come in a huge variety of styles, colours and materials. Sometimes folks like to miz and match the colours which will often elevate the design appeal of the kitchen overall.
6. Organization Style
Finally, think about your organization style. Do you want cabinets that offer more space on the outsides for hanging pans or something with custom shelving for stacking pots and pans? This is where custom cabinets really help. You're able to get more organization options, such as various sizing for different types of items. You're also able to mix and match styles a bit to create a theme that's all your own. For instance, you may have two cabinets that are nothing but drawers and glass insert top cabinets for showcasing your best china.
Feeling like you want a new kitchen but don't know where to start?  No problem, we specialize in helping people design their perfect space and then supply and install the materials from start to finish 
If you have a kitchen in the Niagara Region and are interested in creating your own dream space, we welcome you to contact us for a FREE home consultation and quote today!