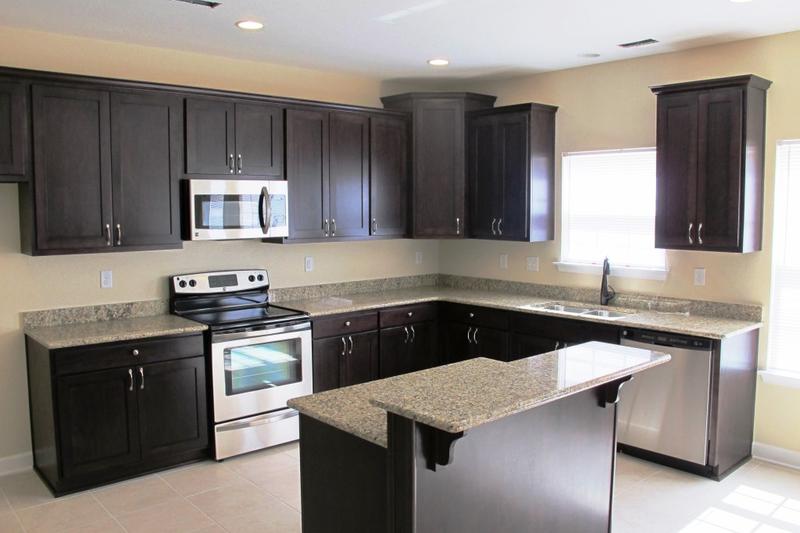 Step Charcoal Grey Kitchen
Many of our clients love the trend of rich dark cabinetry, but are not sure if it can work in their smaller scale kitchen space.
Today we will talk about how dark colours can be a great choice, with a few considerations to keep in mind…
Light Accents
As seen in the main Step Charocoal Grey Kitchen above, a fabulous beige based light granite counter top coupled with a matching tan wall paint make these dark cabinets stand out.
Add to that a creamy tiled floor and a neutral window dressing around the natural light source and you have a tight kitchen space that appears airy and light.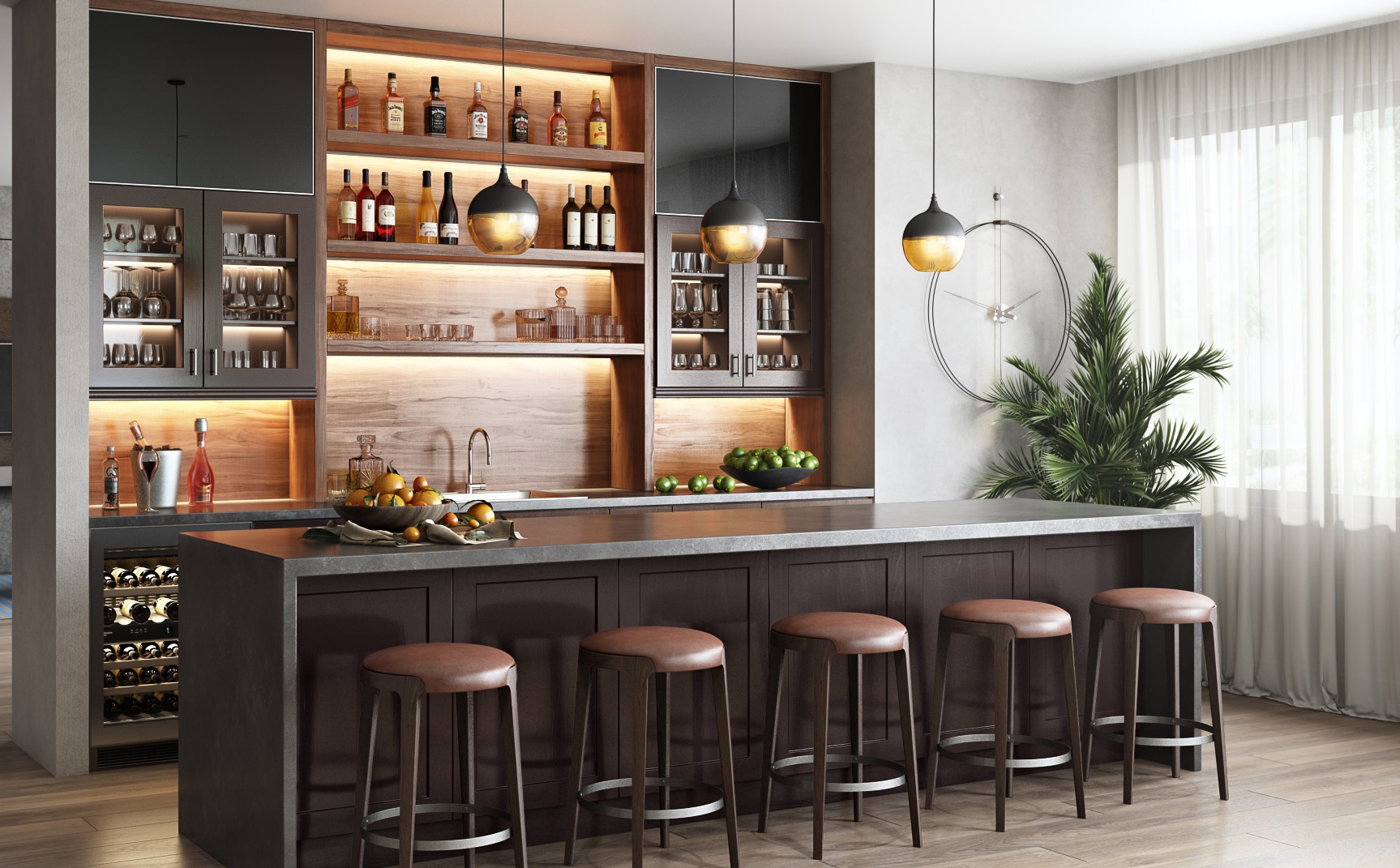 Glass Doors and Open Shelves
Combining a solid wood cabinet with either glass inserts, shelves, or both adds dimension and interest to compact space and gives the illusion of space once again as seen in the Espresso Kitchen above.
Glass or open shelving further, allow the eye to see all the way back into the cabinet boxes – which adds at least a foot of extra "visual" space in cabinetry.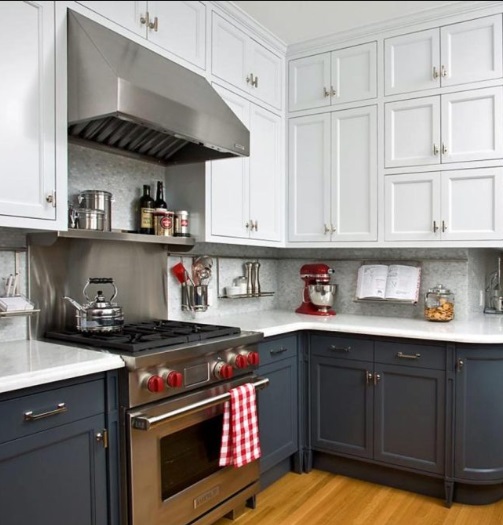 Create Contrast with a Two Tone Concept
Consider using light cabinets on top and the dark cabinets on the bottom.
This popular design trend leads the eye up, gives the illusion of height and still gives you a rich dark cabinetry that grounds your space on the bottom.
A stunning combination as seen above in our Step Charcoal Grey and Step Shaker White Collection above.
Thinking about renovating your small kitchen space? We specialize in bringing your dream kitchen to life, on budget and on time.
Please contact our design centre for an estimate today!