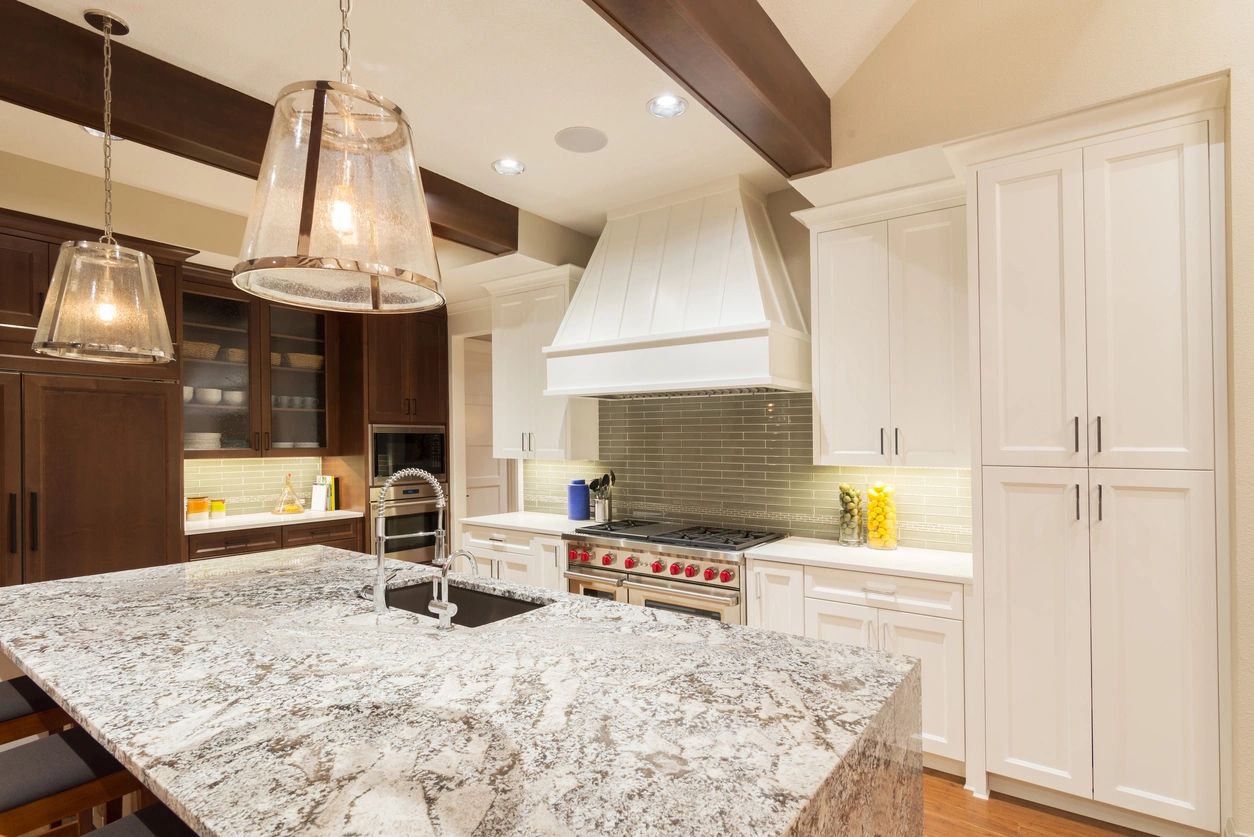 WHAT CABINET HARDWARE IS BEST FOR MY KITCHEN?
For you to achieve a good flow visually, you must choose the right cabinet hardware and ensure that it is properly installed. You may want to pay attention to the minor details such as how the cabinet drawers and doors open. When you decide to change the knobs of your existing cabinets or put on knobs on new cabinetry for the first time, make sure you coordinate the styles.
WHAT SHAPE SHOULD I CONSIDER FOR THE EDGES OF MY COUNTER TOP?
While this may seem like a small detail, it can make a significant difference in the way the kitchen counter top looks and functions. Most modern kitchens are designed with counters that have an eased edge to give them a modern and elegant appeal. Though you can always think outside the box and create a design that gives your kitchen a unique personality.
WHAT FINISHES AND MATERIALS ARE BEST FOR KITCHEN FIXTURES?
Kitchen fixtures, which are usually metals, come in different kinds of finishes. You need to choose a finish that is practical and fits in beautifully in your kitchen. You don't have to choose a single finish for all kitchen fixtures. A little mix and match is allowed. For instance, stainless steel and brushed glass fixtures go really well together.
WHAT STYLE OF SINK SHOULD I CHOOSE?
Sinks come in different style options and what you choose will affect the type of materials that are available to you. Under mount sinks are very popular in modern kitchens because they make it easier to keep the counter area clean. However, they cannot be installed in laminate counters since the cutout will make the finishing look unappealing.
WHAT FINISH SHOULD MY COUNTERS, BACK SPLASH AND FLOORING HAVE?
When you've settled for counters, back splash and flooring for your kitchen, the next important thing is to choose a suitable finish. Granite and quartz can look really well with a polished finish. A good finish can protect the surface, prevent scratches and make it last longer. With each stone sample you review, be sure to ask about the different kinds of finishes available. A good finish will enhance the appearance of your kitchen.
WILL THE KITCHEN DESIGN BE UP TO CODE?
There's no harm in breaking the rules in your next remodeling project. Just ensure that the new design will still be up to building code. For instance, your choice of hood fan may be dictated by what's laid out by your local building code. Additionally, your kitchen design should facilitate proper ventilation. Make sure you consult an expert in this department.
The professional team at Today's Designer Kitchens are here to assist you with your new kitchen and our years of experience will be at your fingertips to ensure a successful and budget friendly, beautiful kitchen.
Contact us HERE.