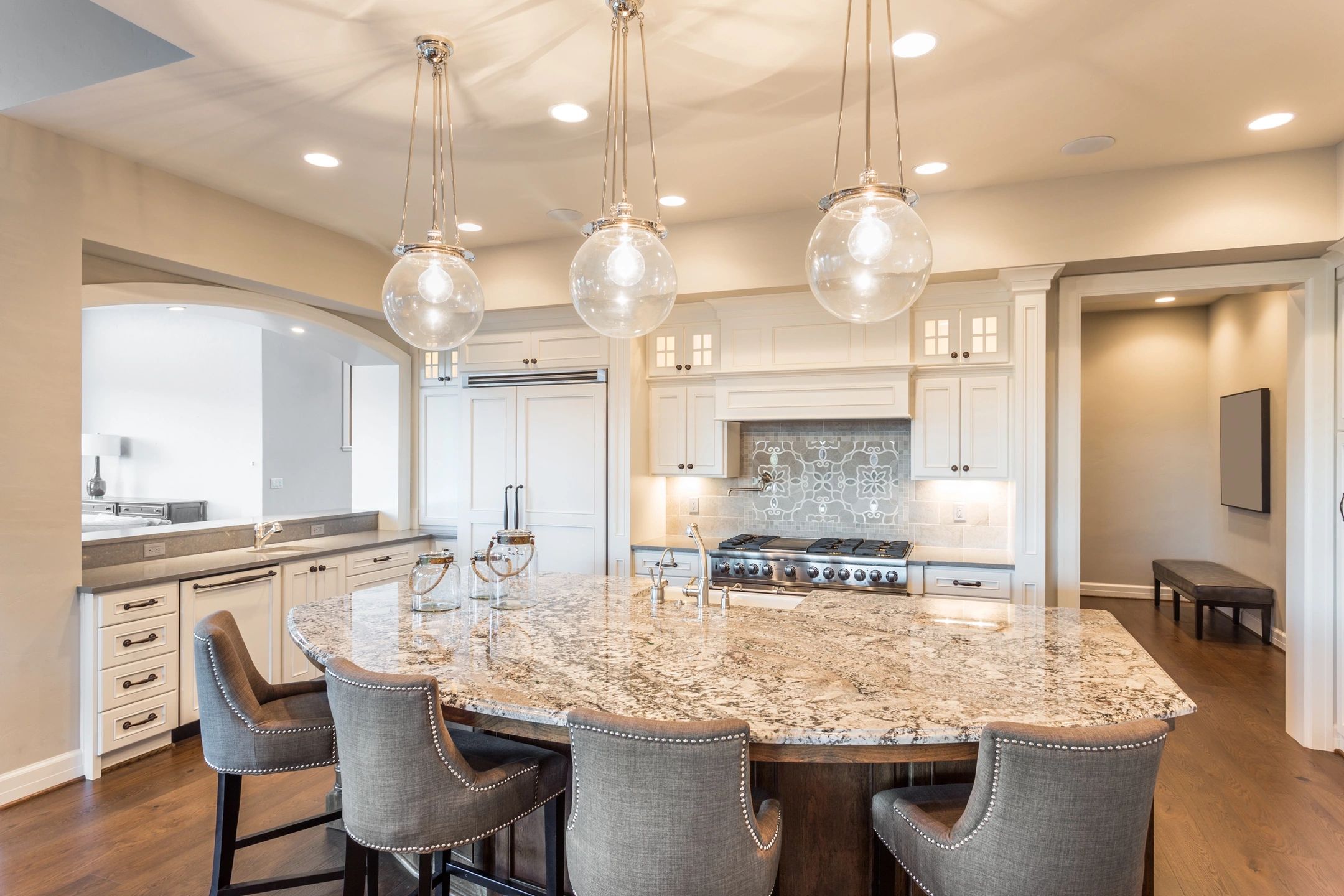 Summer is the most common time to take on a kitchen renovation project, but are their advantages to doing it in the winter instead?
There are actually some key advantages to renovating in the winter, like availability, cost, and timing.
Contractor availability
Less competition in the market in getting a contractor for a renovation is a huge plus for the winter season.
Spring and summer are the busiest times of year for home renovations, and contractors' plates will be full once renovation season is in full swing, which could leave you competing for the best builders.
A renovation project in the winter months may also get you more time and attention from your contractor.
Off-season discounts
When business slows, contractors may decrease their prices a bit to keep their crews busy.
Because there a fewer projects to be had in winter, you're more likely to score a discount from a contractor.
Also, big time discounts in stores (think Boxing Day) are great times to get deals on things like new appliances.
Timing advantages
For those with children in the home during summer months, it may be difficult to vacate the house for renovations.
Many people travel in the cold winter months as well making it potentially a great time for a contractor to renovate when they have less activity in the home.
So when is the best time for a renovation?
Ultimately, the best time for a renovation is when you've fully defined the scope of your project and you're ready to move forward with a contractor you can trust.
How to choose a contractor
Choosing a contractor is a kind of matchmaking process. You'll want to make sure your contractor has the same standards of quality, experience in the type of work you need, and can work within the timeframe you have.
When reviewing contractors, start by looking for someone with experience in your neighborhood and who has done similar work. This can help you narrow down the field from thousands of general contractors to just a selection of experienced professionals.
Once you've found someone you think would be a good fit for your project, take it one step further and make sure they're a good fit for you. You'll be working with this contractor for the duration of your project, so you should like them and feel both of your communication styles are a good match.
One of the tougher jobs will be ensuring that the contractor can truly deliver on your vision for the project. Good contractors have good ideas. Spend some time bouncing ideas around to make sure they understand what you're after.
If you are considering a kitchen renovation, our team at Today's Designer Kitchens are you local professionals and are just an email or phone call away for a free in home consultation to get the process started.
You can call us directly at: 905-641-2284 or email us at: info@todaysdesignerkitchens.ca.