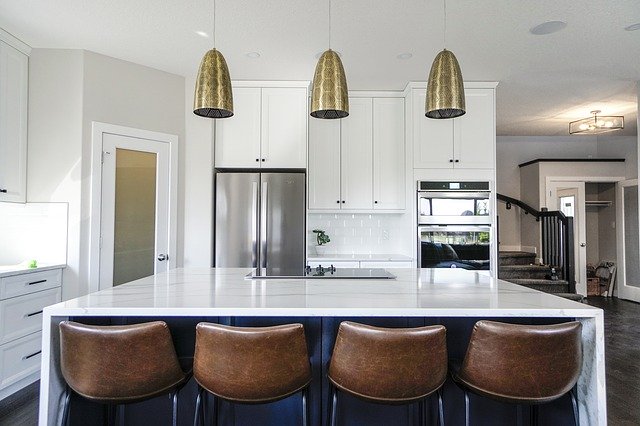 The kitchen transforms into whatever you need it to be. It's got many practical uses, but with a few design hints it can also become a great social space.
If you have a kitchen with a layout that doesn't easily permit groups and activity, consider these design ideas to transform it into a more social space.
Kitchen Islands and Carts
A stationary island or a rolling cart can instantly create a more social kitchen and  gathering spot for all your friends and family.  They come in a wide variety of sizes, price points and styles and can add more storage and counter space as well.
Open Plan Ideas
The open floor plan is the ultimate in creating a social environment making it easy for traffic to flow in and out of every area.
But, if you're not into having all that open space, or want more distinction between rooms you could incorporate half-walls with shelves into the design or consider a glass cabinet or wall which gives the impression of open space but still allows for division of space.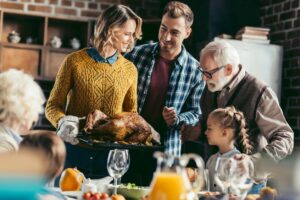 Durable Materials
A social kitchen means you're getting a lot of use out of the space. To be sure you can entertain for years to come, you'll want to select materials that are durable with crowd proof features like hard wearing Quartz counters, soft close hinges and even stainless steel appliances.
Seating Options
Sit-down furniture, such as chairs, stools and benches can create social zones.
For example,  banquette seating in the kitchen makes a convenient spot for everyone that prompts discussions and conversations, or a breakfast nook adds a welcoming spot for smaller groups.
Thinking about how you could make your kitchen more entertainment-friendly? For additional social kitchen design ideas, schedule a FREE appointment with a Today's Designer Kitchens expert today.
Ready to find out more?
Please contact us at 905-641-2284 or fill out the contact form for a FREE IN HOME CONSULTATION.
Contact Form
About Today's Designer Kitchens
Today's Designer Kitchen is a full service kitchen design company located in St. Catharines, ON that offers high quality kitchen renovations at affordable prices.
Utilizing the vast resources of professional relationships we have acquired over the years with suppliers and professional renovators and plumbing and electric service professionals and then adding to that a team of in house designers, Today's Designer Kitchens has a mission to give clients the best renovation experience at the most competitive price in the market.
We undertake work in all scopes and budget ranges.