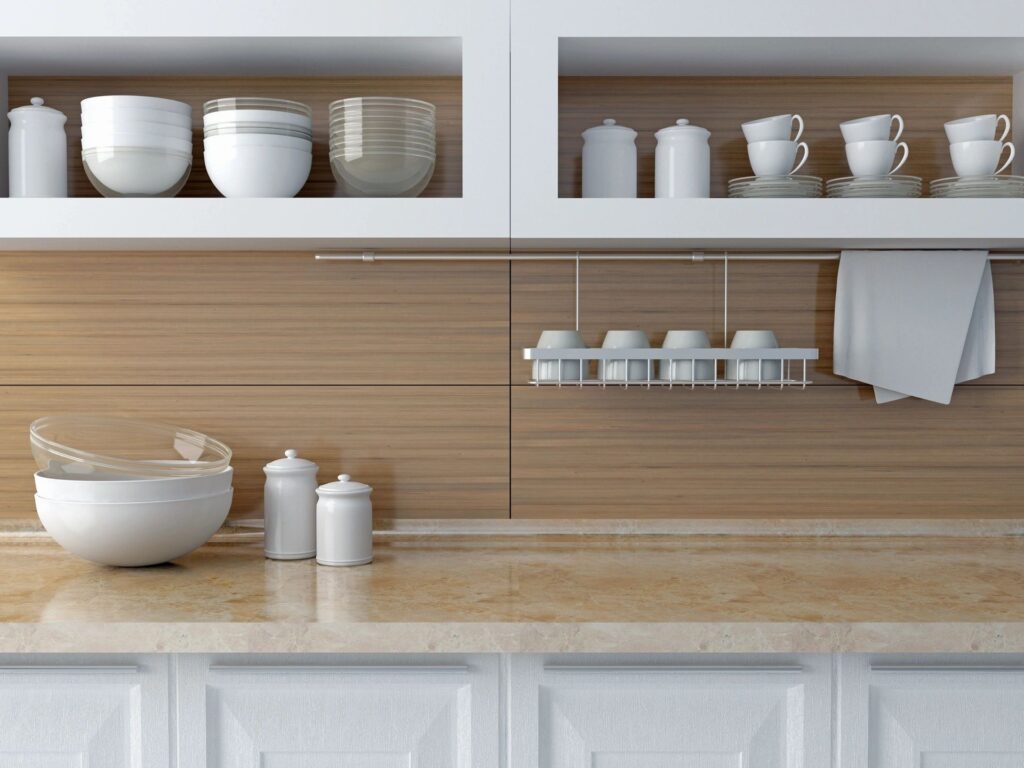 Your kitchen countertops get a lot of use and with the right surface you can minimize germs and keep the space clean and safe for everyone.
Many beautiful materials, including wood and natural stone that are used for counters are porous which mean bacteria can flourish. It is for this reason we recommend a non-porous countertop surface for your kitchen. Beyond being free of naturally occuring cracks or fissures, these surfaces not prone to etching, staining or divots (all signs of softer, more porous surfaces). So let's explore:
QUARTZ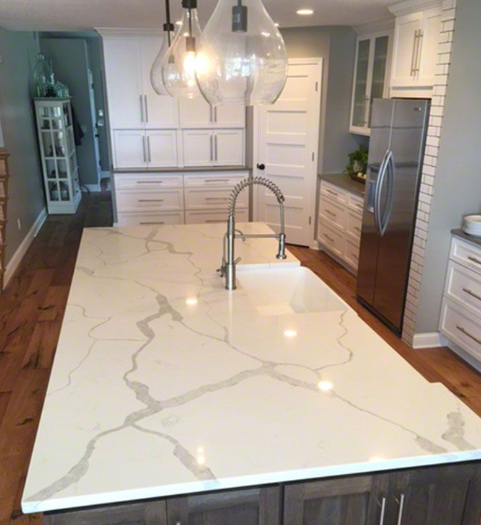 Quartz is one of the most durable and hygienic countertop surfaces made from a mixture of natural minerals held together using polymers and resin. It's non-porous and easy to maintain with a non-abrasive cleaning cloth with soap and water.
SOLID SURFACE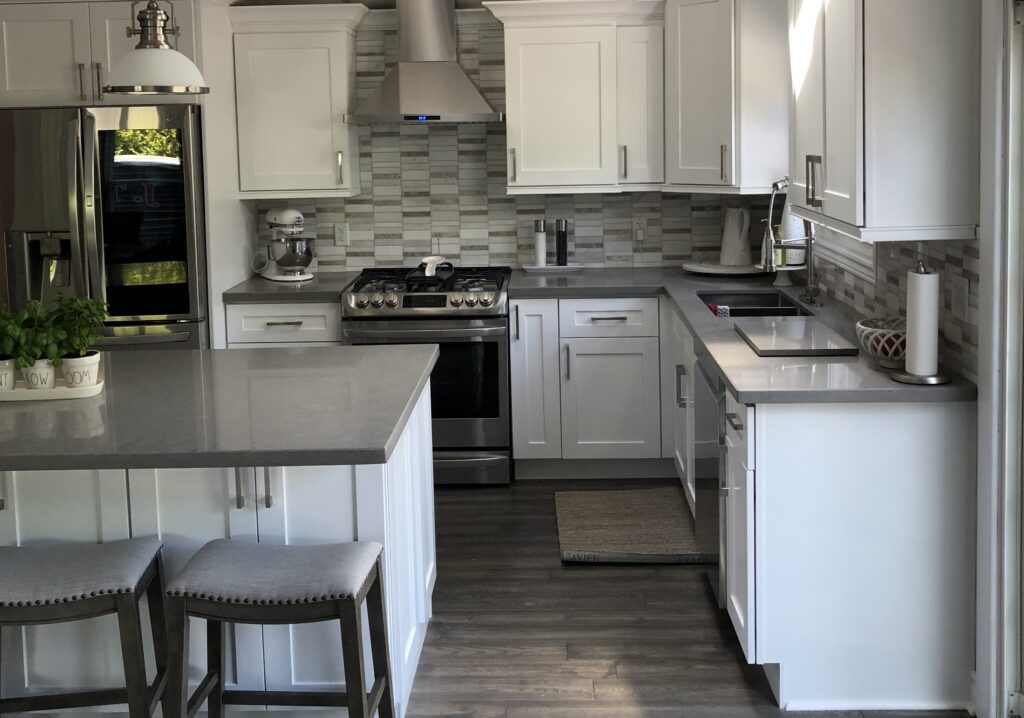 Corian® a solid surface counter, was developed by DuPont™ over 40 years ago by blending pure acrylic resin with natural minerals. It's grout-free design make cleaning and maintenance easy plus it's non-porous and stain resistant. All that is required for cleaning is a soft, cotton cloth and warm, soapy water. They are also ultra-durable, repairable and heat and blade resistant.
LAMINATE
Laminates have come a long way and offer a high-end look at an affordable price and although they can be disinfected easily to decrease germs it must be remembered that there are seams. If excessive amounts of water are left on laminate countertops, especially near any seams, the countertop may swell and create more opportunities for bacteria, fungus or mold. So, a great economical choice that can be kept super clean IF you are careful with maintenance.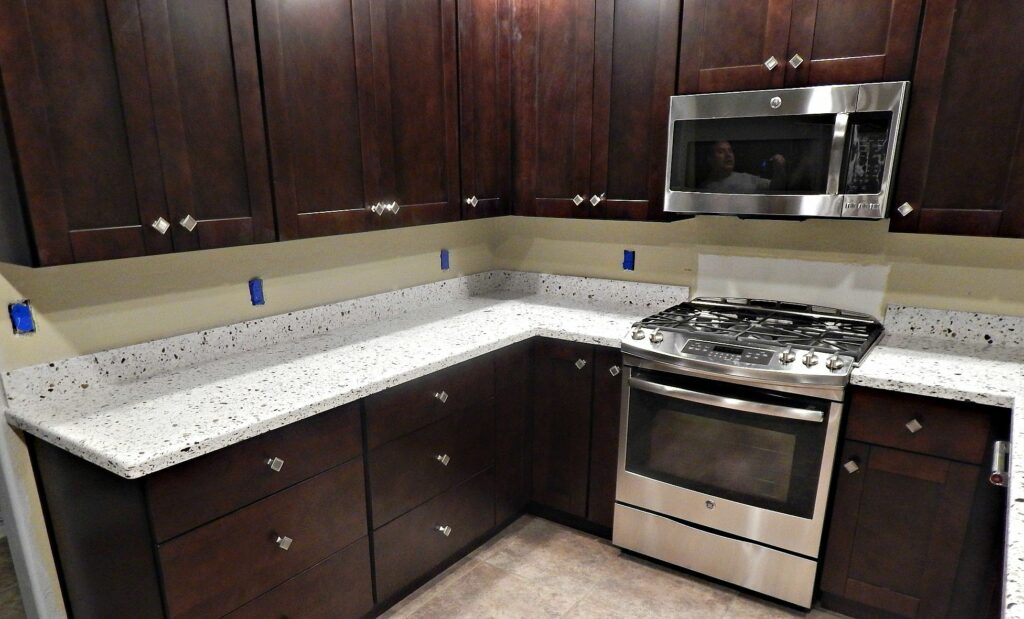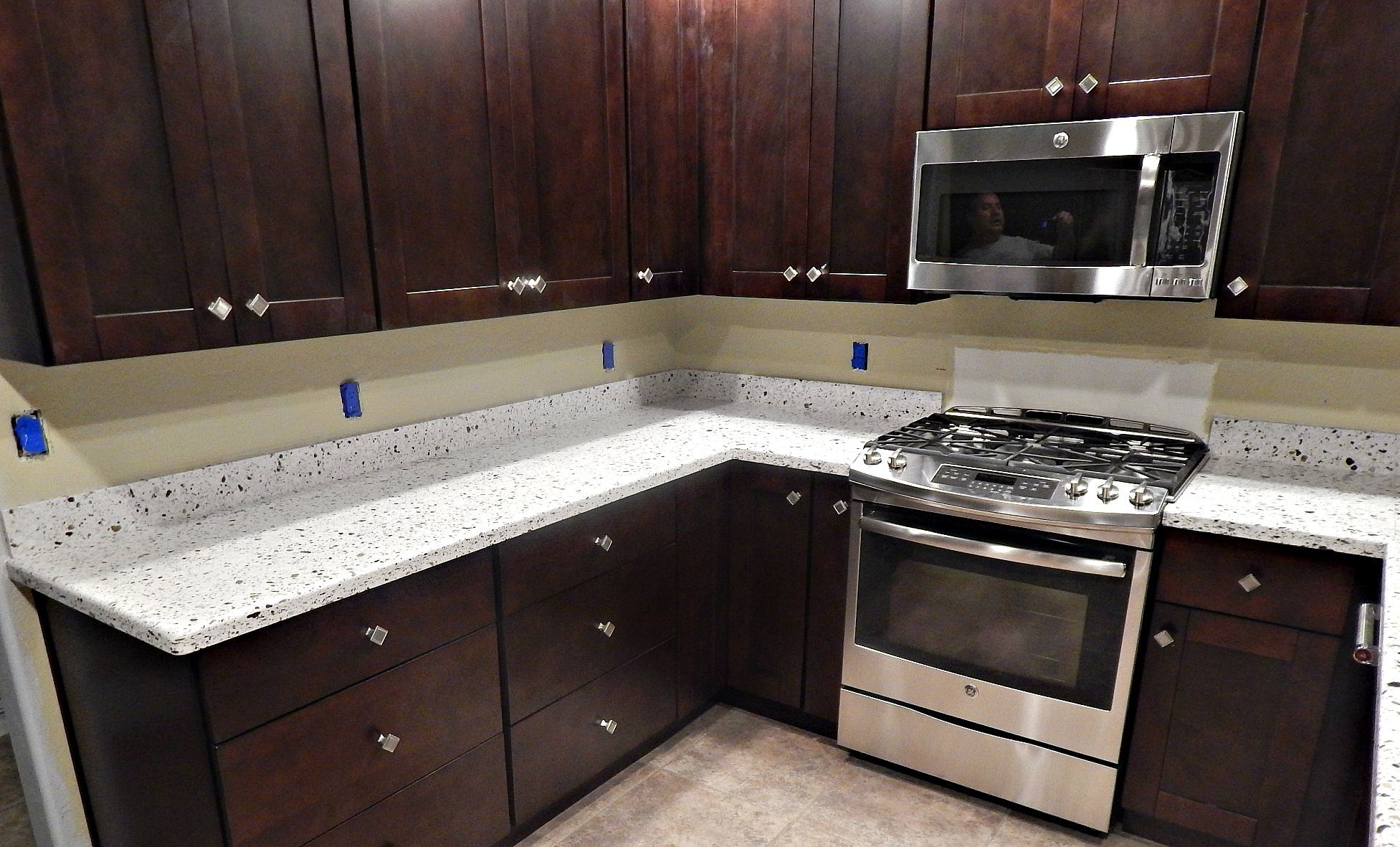 GRANITE
Granite is a very popular counter choice and is a good germ free selection ONLY if it is properly sealed to reduce porousness. Professional sealing does more than maintain granite countertops' natural beauty; it helps prevent harmful bacteria and other germs. Granite must also be cleaned with care and harsh chemicals will ruin it.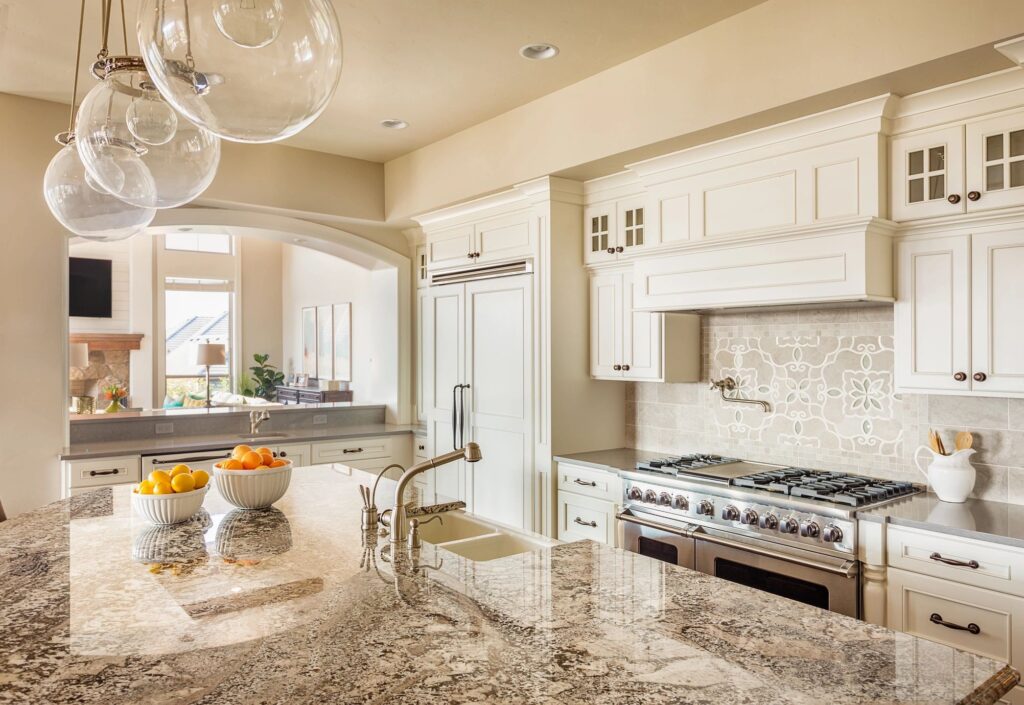 Wrap Up – No matter what countertop material you currently have in your kitchen or are looking to install, we always recommend that you follow the appropriate proper care and maintenance guidelines and hope this overview has been helpful.
For all your kitchen renovation needs, our team at Today's Designer Kitchens in St. Catharines would be pleased to answer your questions, make suggestions, or even visit you home for a free consultation if you are looking to remodel.
Please fill out the form below for a quick response.
CONTACT TODAY'S DESIGNER KITCHENS
About Today's Designer Kitchens
Today's Designer Kitchen was created with a vision to give customers: high quality full service kitchen renovations that are affordable and stress free.
Today's Designer Kitchens and Twoday's Bathrooms have been providing quality home renovations to the Niagara Region for over 10 years and guaranteed their customers the best renovation experience at the most competitive prices in the market.
We undertake work in all scopes and budget ranges.
Today's Designer Kitchens Showroom
239 Carlton St Suite #1
St. Catharines, ON
L2R 1S1
905-641-2284