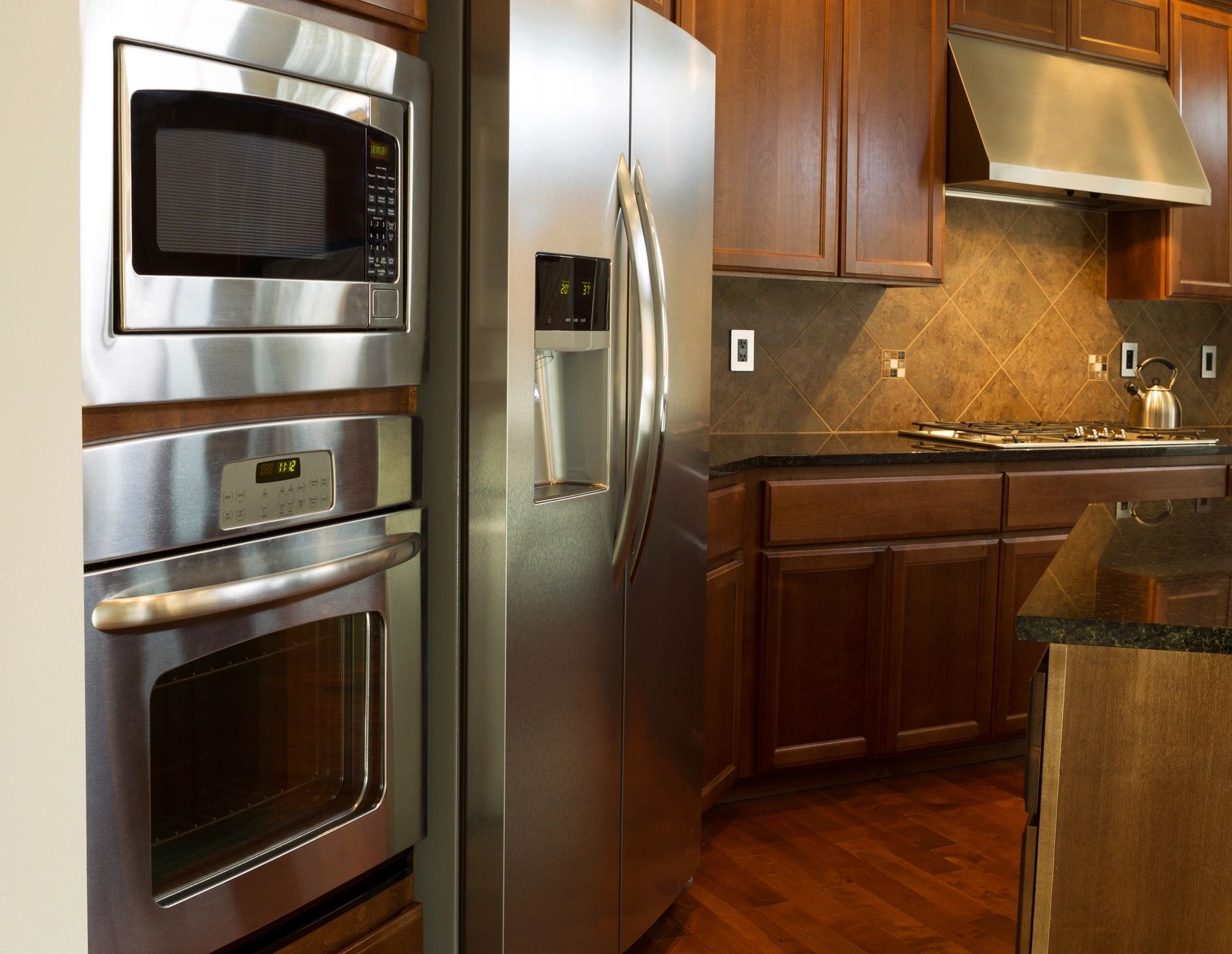 We do many kitchen renovations and although there are many choices of finishes on the market when it comes to appliances, stainless steel is the most popular.
Today we will examine some of the pros and cons of stainless steel and explore whether or not it may be a good choice for your home.
The Pros of Stainless Steel Appliances
It looks fantastic. Stainless steel is the go-to option if you want your kitchen to look modern, sleek and shiny. There's a reason it's still the top choice of many kitchen designers.
It's resistant. Because of its elemental makeup, stainless steel is very durable. It fights off rust, fire and heat which makes it top-choice for those who want an appliance that will last and not show wear and tear.
Long wearing. If your goal is to have an appliance that lasts as long as possible on the inside and out, then choose stainless.
The Cons of Stainless Steel Appliances
It shows smudges. It's well-known that stainless steel appliances leave marks from handling. Luckily, there are tricks to assist (a light coat of car wax to the appliance, dried and buffed will ward off most prints). However if you have kids the smudging will be an issue that will need to be cleaned regularly.
Expensive. Stainless is often the most expensive option for appliances in the kitchen.
(Sometimes) It's non-magnetized. Some stainless appliances aren't magnetic which can be a pest if you like to post things on the fridge.
Bottom Line – Stainless steel is a beautiful choice that will last a long time if you don't mind cleaning it and investing in a more expensive appliance finish!
Not sure where to begin? We assist our customers in all steps of the renovation process including design, supply and installation.
Start the process with a FREE in-home consultation in the Niagara Region by contacting our team at: 905-641-2284 M-F 10 AM-5 PM, email us at info@todaysdesignerkitchens.ca .
We look forward to helping you make the sound decisions that will increase your home's value and make it all that it can be!
Book Now