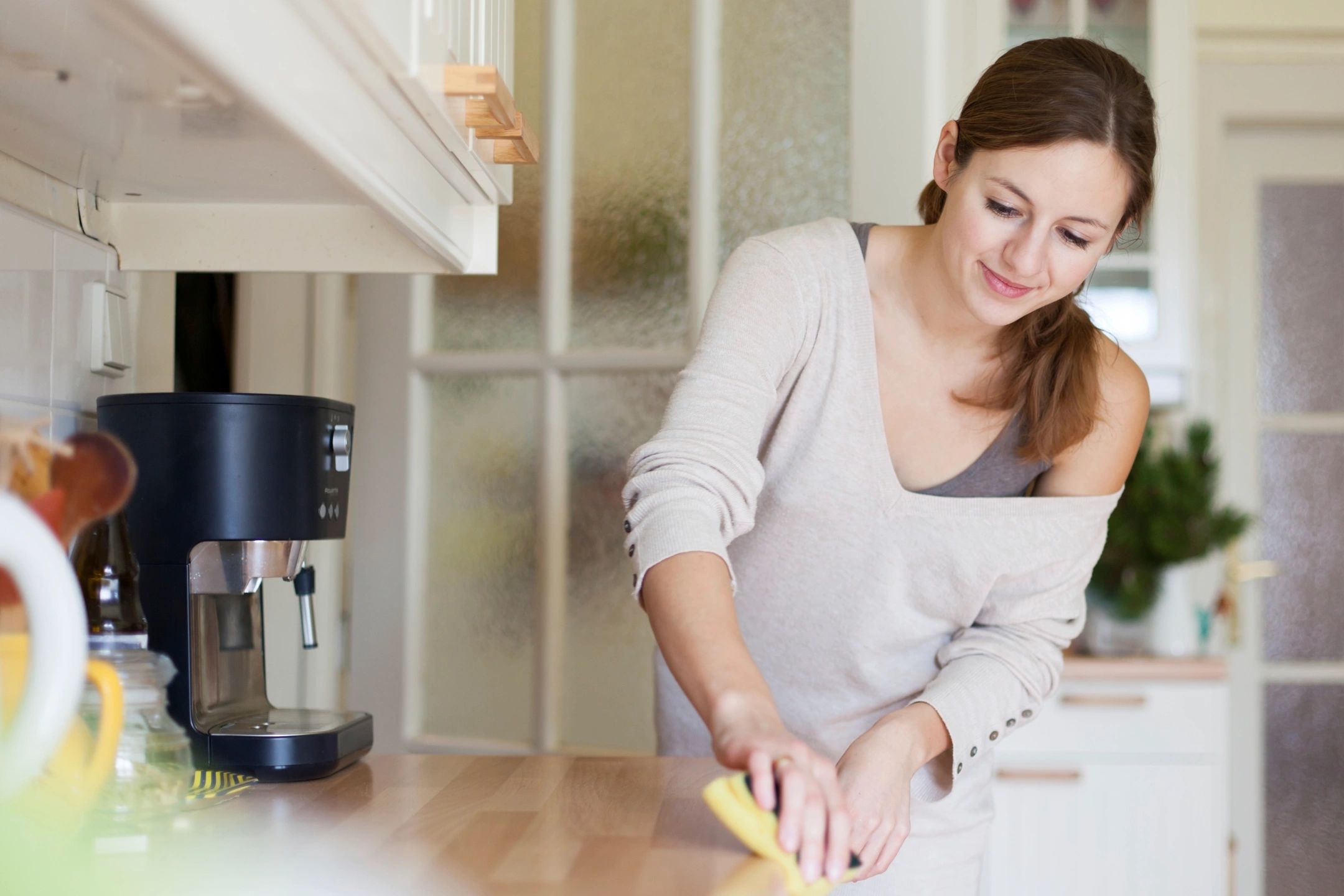 Right now it is important more than ever to ensure your kitchen workspace and your foods are cleaned properly for the safety of your household as we go through this COVID-19 health crisis.
Here are some of our top recommended tips that we have put together with information gathered from expert sources and as the situation evolves we remind you that these are just guidelines but we hope you find them useful.
Clean the Kitchen More
More people are at home right now for long periods of time and this means extra cleaning is important as  surfaces get touched more frequently.
When we also consider scientific studies published that indicate the coronavirus may remain on some surfaces like plastic or stainless steel for up to 72 hours an accelerated cleaning schedule is the best plan.
Particularly focus on high traffic areas like: counters, tables, refrigerator door handles, knobs, sink handles and cabinets.
What Cleaning Products Can Be Used?
If a surface is visibly dirty, clean it with soap and water first, then use a disinfectant.  For a guidelines on effective cleansers visit the link HERE and always check label instructions to make sure you use them properly and wash your hands when done.
Bleach diluted is another good alternative, although make sure you have good ventilation and gloves are recommended. According to the Centers for Disease Control and Prevention, diluted bleach, hydrogen peroxide or 70% isopropyl alcohol kill coronavirus.  The CDC suggests mixing 4 teaspoons of bleach per quart of water. Let it sit for one minute on the surface until you dry it off.
Be Careful of Surfaces You Treat
Not all surfaces are tolerant of all products, like bleach for example (read the label).For example countertops of engineered quartz can tolerate the diluted bleach solutions recommended, but laminate, Formica and older countertops with a sealant that has degraded may be damaged. Most butcher block counters have no sealant and it's safe to use diluted bleach on them.
Do I Need Gloves?
No, just wash your hands after cleaning with soap and water.
Dishwasher Sanitation
Some machines have a sanitation feature that uses an extended hot-water rinse to kill germs.  According to The National Sanitation Foundation dishwashers bearing this certification kill 99.99 percent of bacteria when operated on the "sanitize" setting.
Food Containers
Consider transferring dry food in containers that have been sitting (like cereal or pasta for example) to fresh containers to eliminate possibilities of lurking contamination.
Produce
Experts say there are no known instances of produce or food itself transferring the virus. Rinsing is sufficient not soaking to clean.
Wash Hands and Repeat
After cleaning or handling food items wash for 20 seconds and clean hands with a fresh towel.
Final Thoughts:
The good news is that the coronavirus is vulnerable to soap and disinfectants so be vigilant and feel good that it is an effective measure to clean for your household's safety! For updates on COVID-19 please reference the website HERE.
We hope you found this information useful and are looking forward to seeing everyone again soon for all their kitchen renovation needs.
Although our retail showroom is closed the team at Today's Designer Kitchens are still responding to all of your phone calls and emails and welcome you to contact us if you need to!
Alternatively you can fill out the form below for a quick response.
About Today's Designer Kitchens
Serving the entire Niagara Region, Today's Designer Kitchens is a full service kitchen design, supply and installation company dedicated to the highest quality renovation at the best price.  We undertake projects of all scopes and budgets.