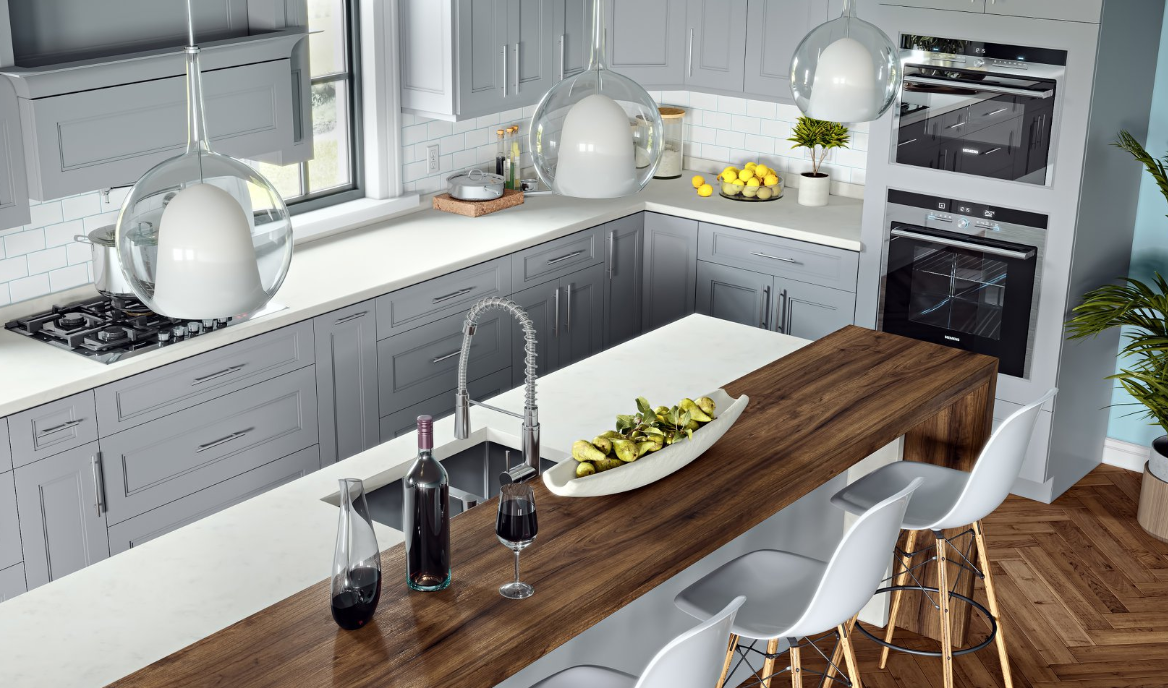 The popular L-shaped kitchen layout is a standard design for many home kitchens.
The L-Shape Design has been around for a long time and its stylish functionality continue to make it a popular choice.
What makes the L-shaped kitchen design so functional is that it has a sensible work triangle to the preparation, cleanup and cooking areas.
The shape simply refers to the floor plan layout and does not constitute any additional restrictions or requirements passed that.
To get a proper L-shaped design, the kitchen must be built at a corner where two walls form a perpendicular angle and where one wall is twice the length of the other.
The L-shape is often used in smaller kitchens that cannot incorporate an island or G-shape.
Below, a diagram that shows the layout of a L Shape kitchen and its work space flow.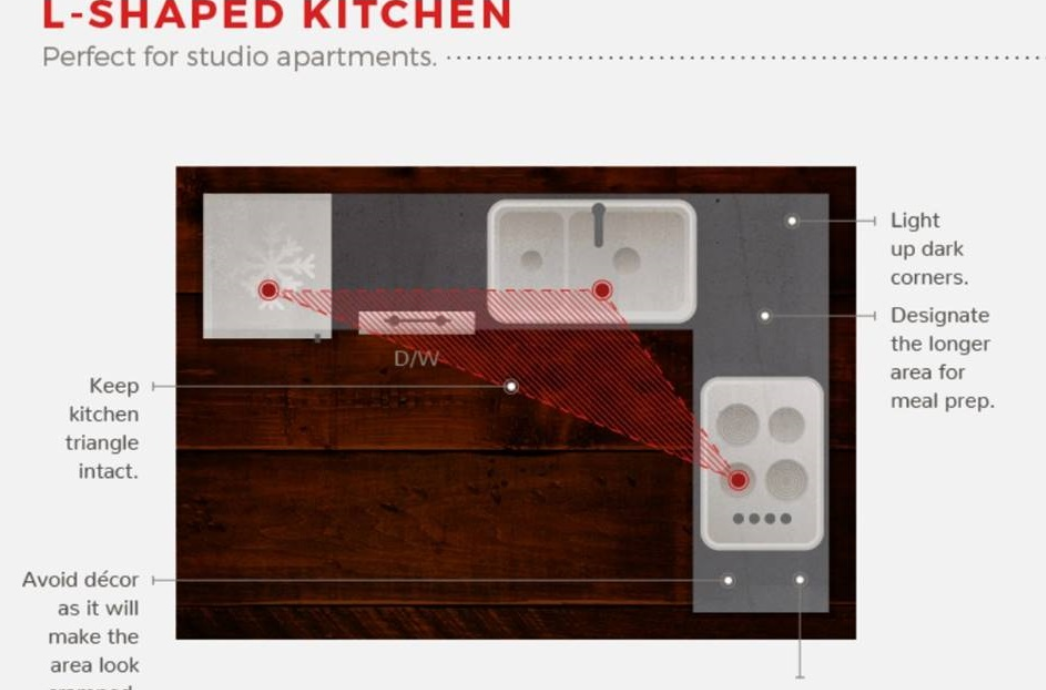 An L-shaped kitchen also provides a lot design flexibility. Cooks love this basic layout, as it reduces the walking time between kitchen stations.
It makes it very easy to create an ergonomically efficient kitchen triangle, with the refrigerator, stove, and sink arranged in the classic three-point shape.
At Today's Designer Kitchens in St. Catharines, we have had the pleasure of installing many L-Shaped Kitchen layouts as shown in Step Shaker White Cabinets in the main picture.
If you are ready to create a gorgeous, budget friendly, functional kitchen, why not start the process with a free in-home estimate today.
We design, supply and fully install with our one stop shop service.
Call us M-F: 905-641-2284 or email us directly : info@todaysdesignerkitchens.ca