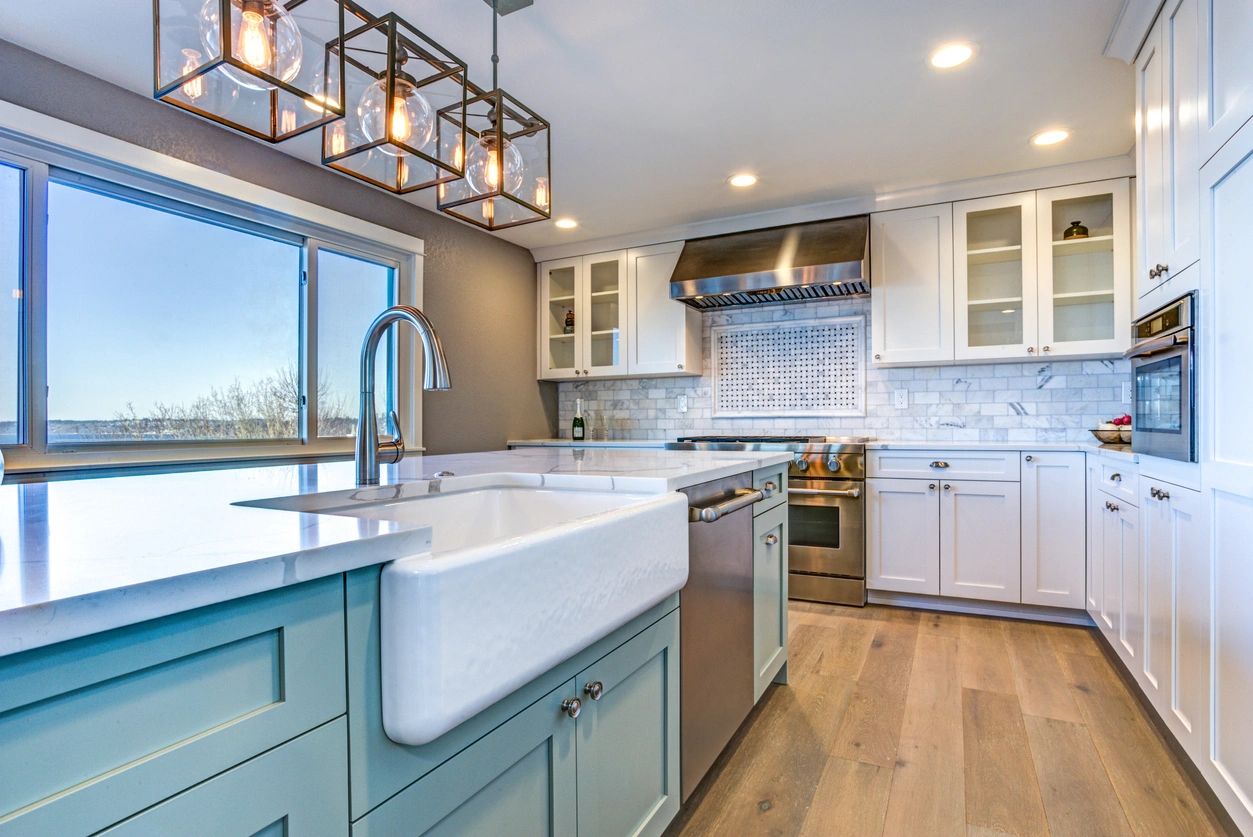 Whenever you undertake a kitchen improvement project, you will be faced with many choices including what is the best sink for my needs. Here are a few things to think about.
Material
Cast iron or stainless steel? Composite or porcelain? There are pros and cons to each.
Stainless steel is a popular choice. It fits in nearly every style of kitchen, and is durable to boot. While the metal can be scratched, it can also be buffed out. Newer stainless steel sinks aren't as noisy as you might remember, and they're generally easy to clean.
Porcelain sinks are beautiful, and come in many color choices. They work well in traditional-style kitchens. However, they need to be treated gently, as they can chip or scuff easily.
Composite sinks are resistant to scratches and chips, and they don't even show water marks. They're easy to take care of, but some can be expensive.
Cast iron sinks are durable and less noisy than some other sinks. They also come in several different colors.
Configuration
The two-bowl sink is what we all grew up with, and it made sense. It used to be that dishes were washed by hand, so people needed a washing sink and a rinsing sink. With dishwashers, that need is no longer so there are more options.
One single kitchen sink basin is gaining popularity. It's attractive and offers a streamlined look. Plus, it's versatile, and it allows for a lot to go on at once. You can also buy add-ons to make food prep easier.
Two basin sinks are still an option, but you also have the choice of choosing between two equal-sized basins or two basins of differing sizes. Dual basins with a smaller sink allow for food prep to happen at the same time as cleanup. But the smaller basin isn't ideal for soaking large pots or pans. Two basins of equal size give you a symmetrical design, and allow for soaking while prepping or washing.
Triple-bowl sinks give you two large bowls, with a small basin in the middle for food prep.
Style
Rounded corners. Farmhouse. Self-rimming sinks. And more. You'll want to spend some time on Google and Pinterest to discover the many styles available to you. Here are some popular ones:
The farmhouse sink. This sink is beautiful and makes a statement.

Self-rimming sinks are durable and affordable

Undermount sinks are gaining popularity because they create a seamless look from countertop to sink. They're also easy to clean.

Integrated quartz sinks. If you're opting for quartz countertops, see if your manufacturer offers integrated sinks. They offer a unique, seamless look.

Prep sinks. These are secondary sinks that are often installed in the island. Accessories make them very utilitarian.
Whatever sink you choose, make sure you select a remodeling company who will treat your home with care, use only the best techniques, and will help you make the best decisions for the way you cook and live.
Today's Designer Kitchens proudly serves happy homeowners throughout the Niagara Region. Give us a call at (905) 641-2284, or request your free consultation online.