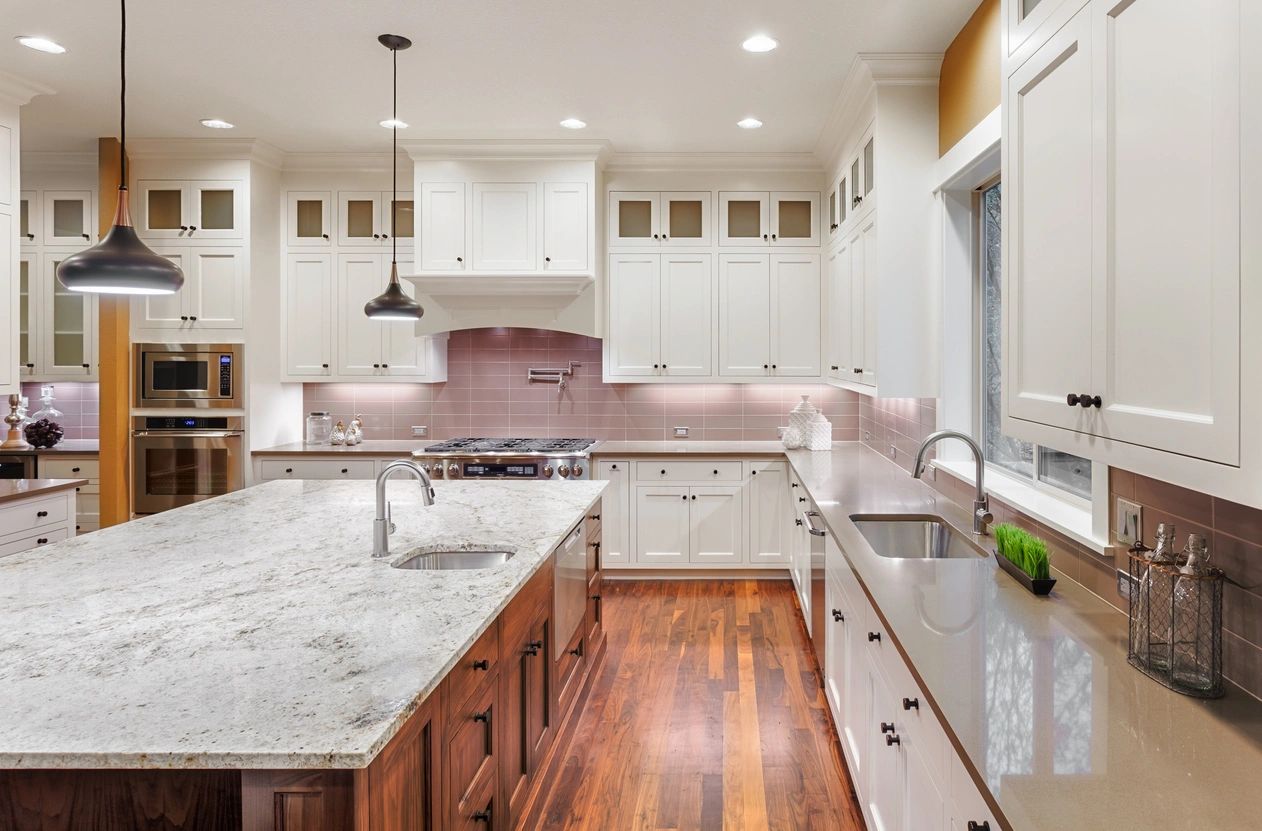 Try these 5 tips to get more bang out of your kitchen renovation buck!
LAMINATE COUNTERS
Everybody is crazy about granite, stone, and marble counter tops these days, but did you know LAMINATE is not only much more cost effective but it looks amazing with the advances in designs it has seen.
Other advantages to laminate are that it is long lasting and a solid surface, so it's not porous, and therefore doesn't absorb bacteria and food spills as some natural stone surfaces do making it very family friendly. (below a white ice laminate counter)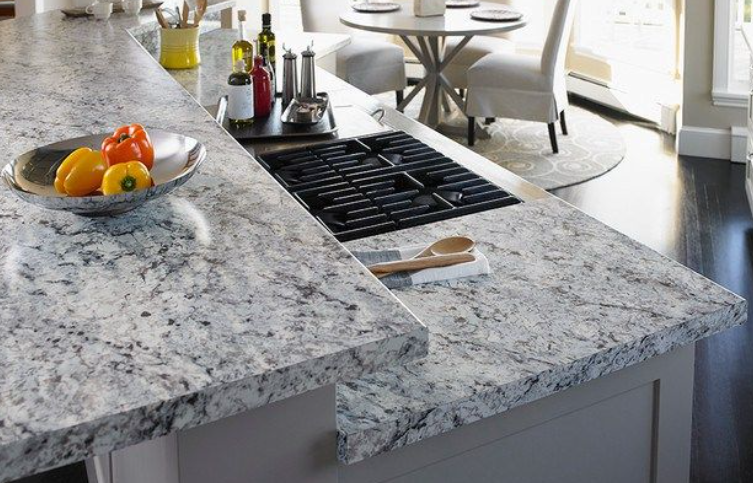 KITCHEN ISLANDS
A custom kitchen island is every kitchen renovator's dream, but, did you know you can save thousands by selecting a stock island system and then customizing it to your space?
You can design it to have all the storage and counter space you like and you'll be the only one who knows it wasn't custom made!
(below an Off White Kitchen Island by Today's Designer Kitchens)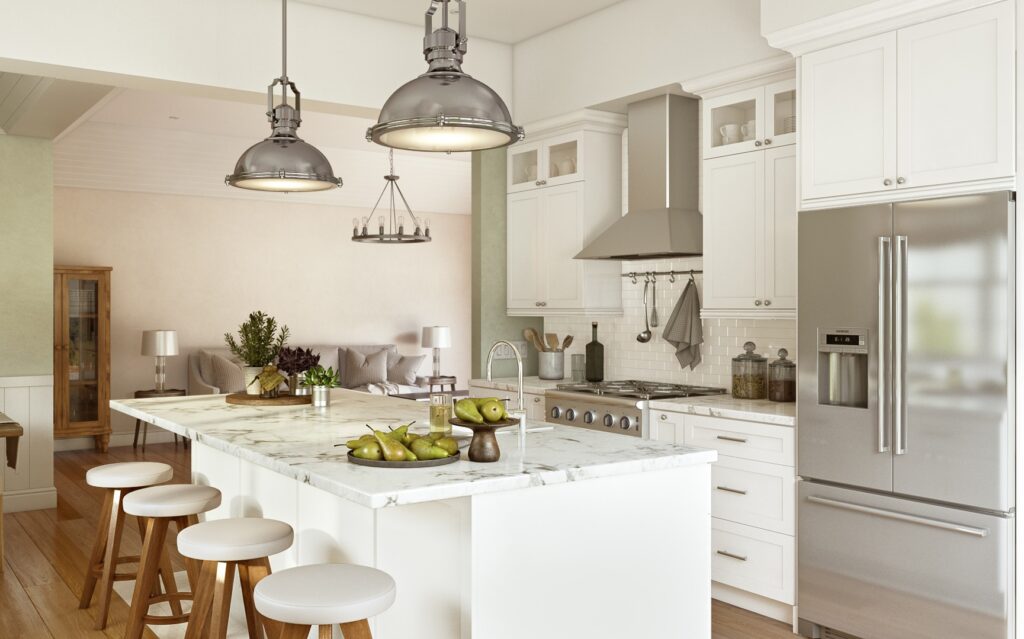 SWAP OUT ACCESSORIES
Replacing lighting, the faucet, the sink and cabinet hardware with fresh new accessories is cost effective and gives a huge lift to any kitchen space for very little money.
To give your kitchen "flow" try to choose complementary pieces that will give a clean aesthetic.
(below, this American Standard faucet features 3 spray options and a soap dispenser and goes great with Stainless Steel Appliances).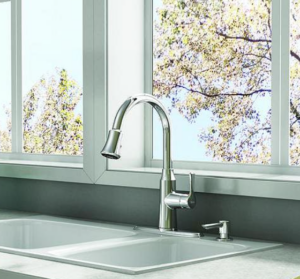 GIVE YOUR KITCHEN A NEW PAINT JOB
Easy and obvious, a new coat of paint is the cheapest and simplest way to upgrade your kitchen and give it a fresh start.
There are so many options when it comes to paint, however we usually recommend keeping it light and bright for a kitchen which never goes out of style, and if you like a bold colour consider an accent wall (red is a popular kitchen choice) rather than doing all the walls in a dramatic shade.
NOT EVERYTHING HAS TO BE BRAND NEW
One person's junk is another person's treasure – that's why yard sales exist. And, that's why you should go out on a Saturday morning and see if you get lucky enough to find a table, or a chair for $50 or $100 that you can make your own and add to your new home renovation. Mirrors and old art are also great thrift finds.
Final Thoughts: Creativity and ingenuity are key to your kitchen remodeling budget.
If you decide that you would rather outsource this big undertaking to the professionals, please give the team at Today's Designer Kitchens a call at: 905-641-2284 or fill out the form below for a free quote.
We serve the Niagara Region and specialize in beautiful budget friendly kitchen solutions.