Cabinets in a kitchen renovation are important as they set its design aesthetic and are key to its flawless functionality daily.
Design Aesthetic
First and foremost, deciding on what type of design you are looking for in the cabinets is a great start in the renovation process.
Colour will make the room appear larger or more cozy, door styles can be classic or more simplistic giving a room a modern edge and hardware always affects the design sense of cabinetry in a kitchen.
Below Step Shaker White cabinets with glass inserts completely brighten the look of this kitchen and makes it appear larger.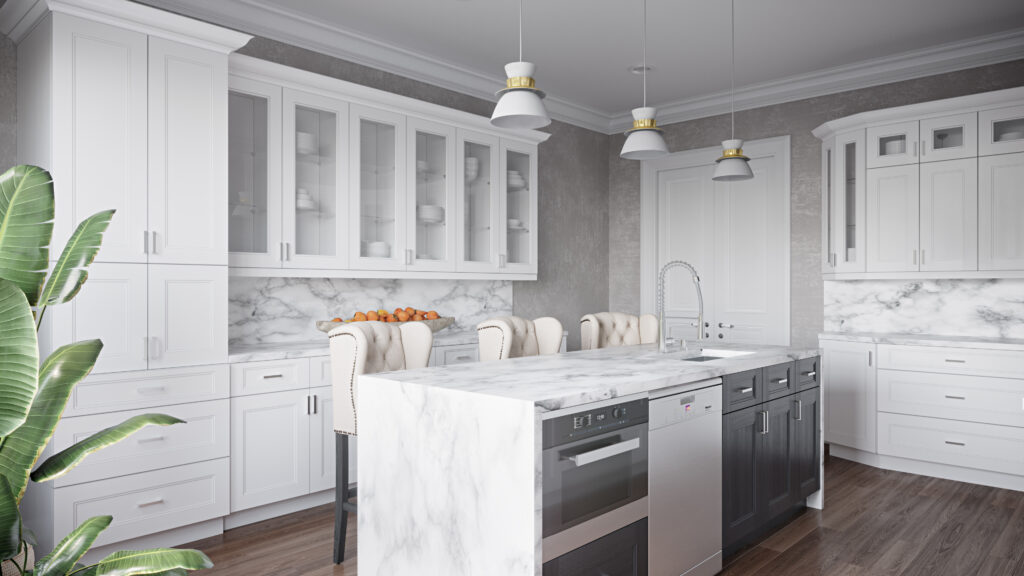 Below, darker wood cabinetry such as the Step Charcoal Grey below, for example, can embody a more traditional feel.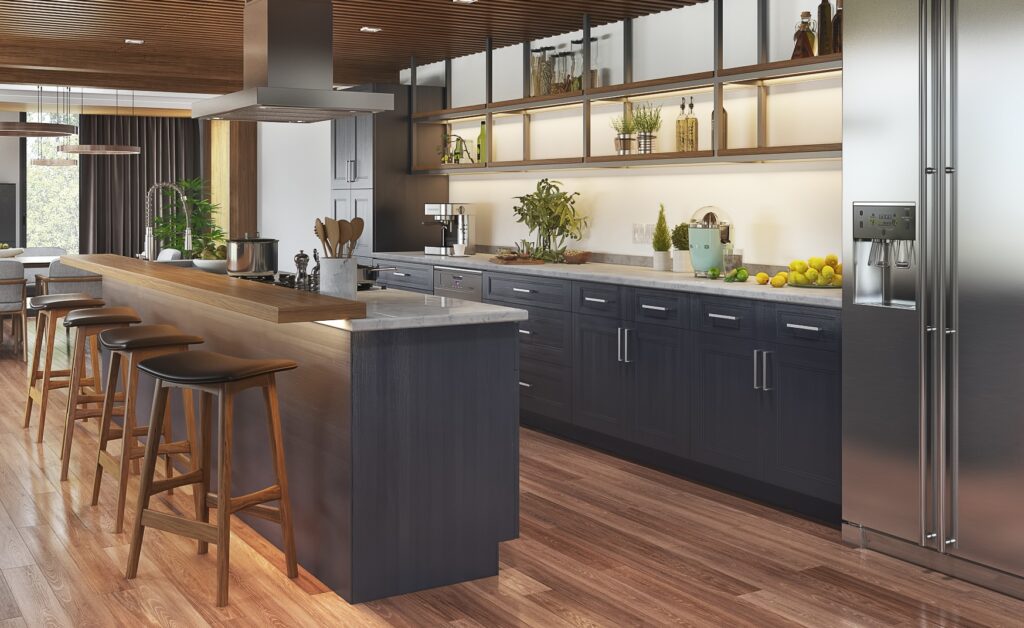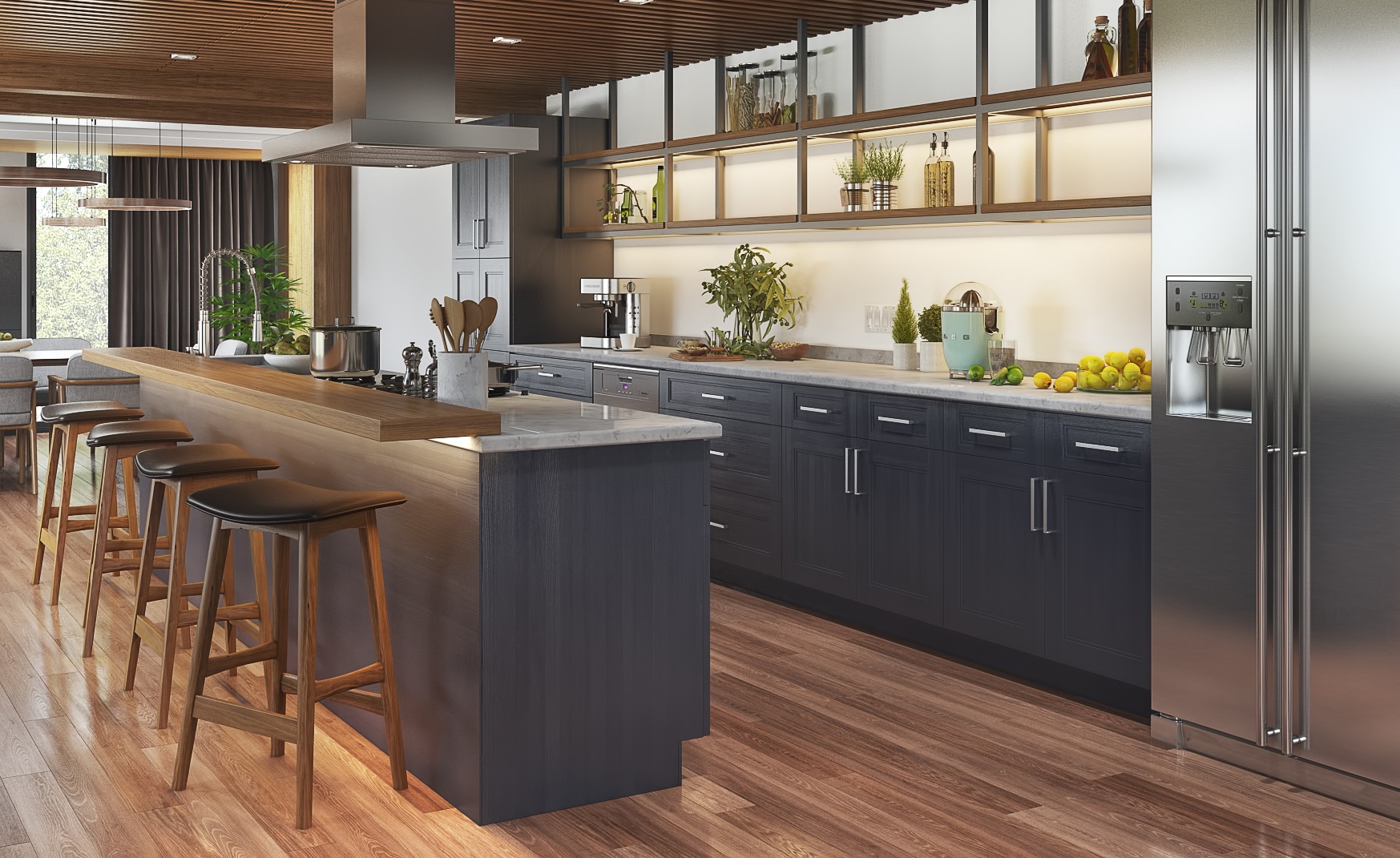 Kitchen Space and Cabinets
As a designer kitchen supplier, we know a great deal about how cabinets affect a kitchen space. One of the biggest parts of good kitchen design is about how you use the space, and it's your kitchen cabinetry that dictates how much of it you have.
Everyone is different in how they use a kitchen and cabinet selection will vary as a result. For example, if you are a person who cooks a lot you may need extra prepping space, storage and cabinets. If you have a large family or entertain a lot you may want an extra large array of cabinets structured in an island.
When it comes to choosing your kitchen cabinets, too, there might be far more options than you first thought. Will it be freestanding, or wall-mounted? Do you have room for it to be recessed, or have you got the space to extend it all the way up to the ceiling?
Below, wall mounted Midnight Blue cabinets set a warm vibe to this kitchen. A small island with oven insert adds great function for a family.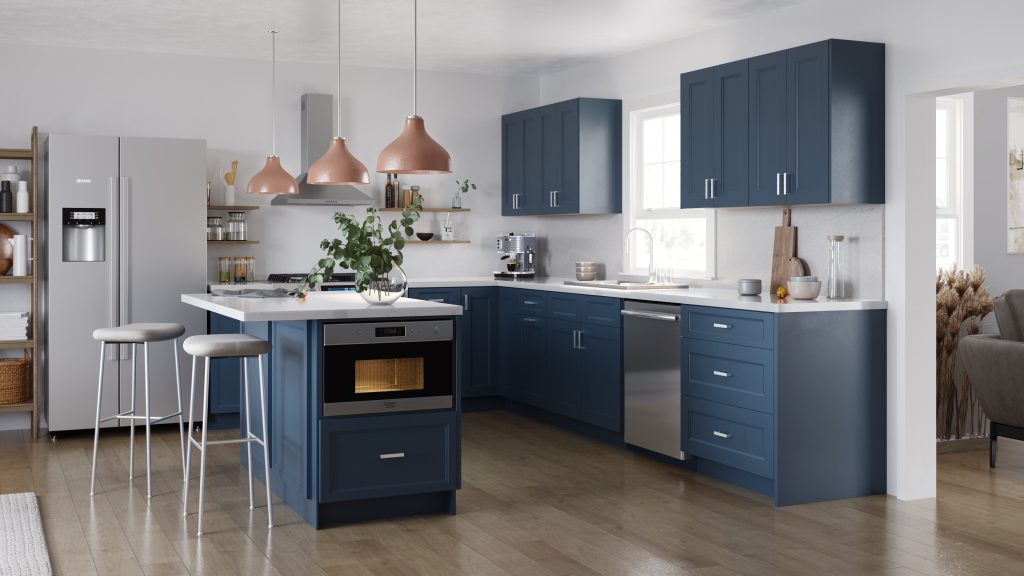 Whether it's your floorspace or storage for your crockery and cutlery, the functionality of your kitchen is essentially based on the functionality of your cabinets, so it's definitely not a quick decision.
Below, organization in this cabinetry keeps thing neat and easy to find in a kitchen.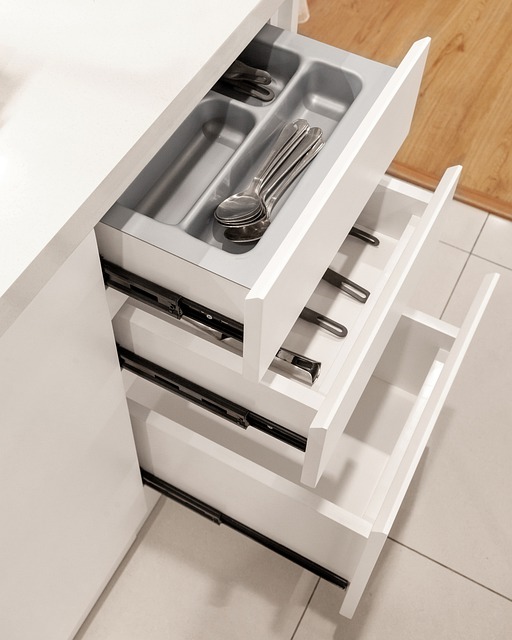 WHAT DO YOUR KITCHEN CABINETS SAY ABOUT YOU?
If you're thinking about redesigning your kitchen, your cabinetry is one of the first things you'll need to think about.
If you are considering a renovation, our team at Today's Designer Kitchens in St. Catharines would be pleased to offer you assistance in the design and creation of your new kitchen.
Please contact us for a no obligation quote at 905-641-2284 or contact us below and start the process of our full service peace of mind renovation process!