The popular trend for grey cabinets began in 2018 and contiunes today, so we will explore the colour to see if it's right for you.
Get Away from Traditional
These days, a growing number of homeowners are shifting from traditional white or brown cabinetry into choosing grey color schemes in their kitchen because it is unique, neutral and adds a timeless sophistication to any home. If you are feeling like something new in the kitchen, grey may be just the thing you're looking for.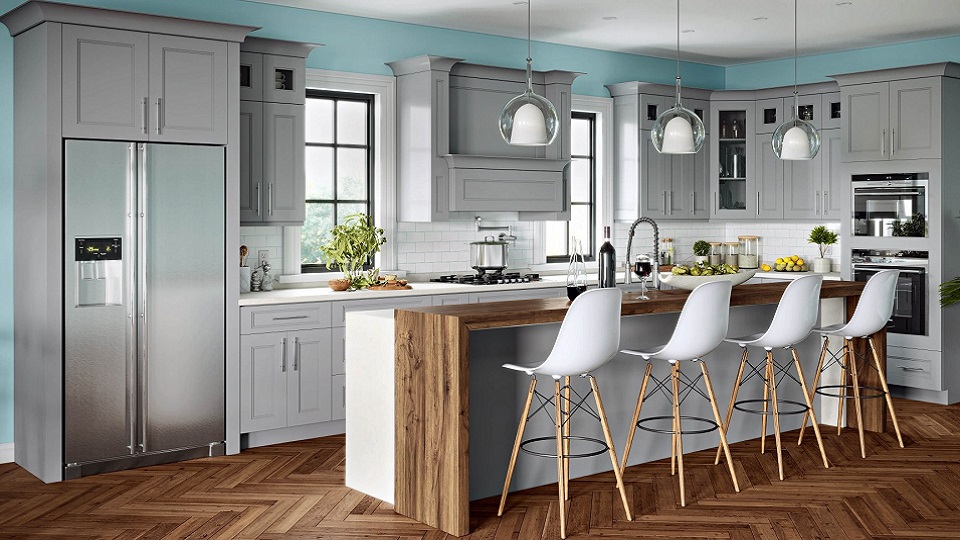 Relaxing
Grey coloured kitchens form the backdrop for creating a sense of calm and tranquility in an otherwise busy space. The colour grey has an elegant and formal appeal which conforms well to any design scheme and because of its neutrality is easy to combine with other accents like paint colour, hardware, etc.
How to Pair Grey Cabinets with Accents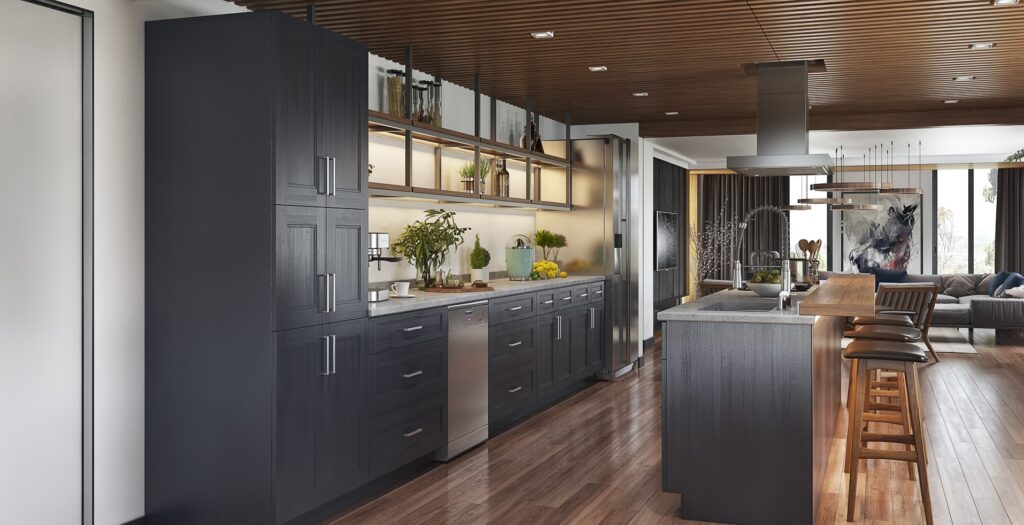 Understanding how to properly mix and match your kitchen cabinetry with other elements is important for a good design outcome. Here are some ideas:

o Incorporate natural materials such as granite or marble countertops, wood or stone flooring or add simple touches of potted plants and flowers. The beauty of nature is a perfect way to infuse life, and natural accent into your grey kitchen.
o Combine your grey kitchen cabinets with a unique backsplash to spice things up. A backsplash such as the subway tiles, modern chevron, or a dot-patterned tile will create a fabulous sleek and modern design concept.
o Enhance your kitchen with rich textures of curtains and window treatments; this can soften and give a welcoming feeling into your grey kitchen.
o To add some subtle excitement, break up the upper and lower kitchen cabinetry by combining your grey cabinets with another neutral color such as white for the upper cabinets. By doing so, it will give your kitchen a high-end look and a feeling of luxury.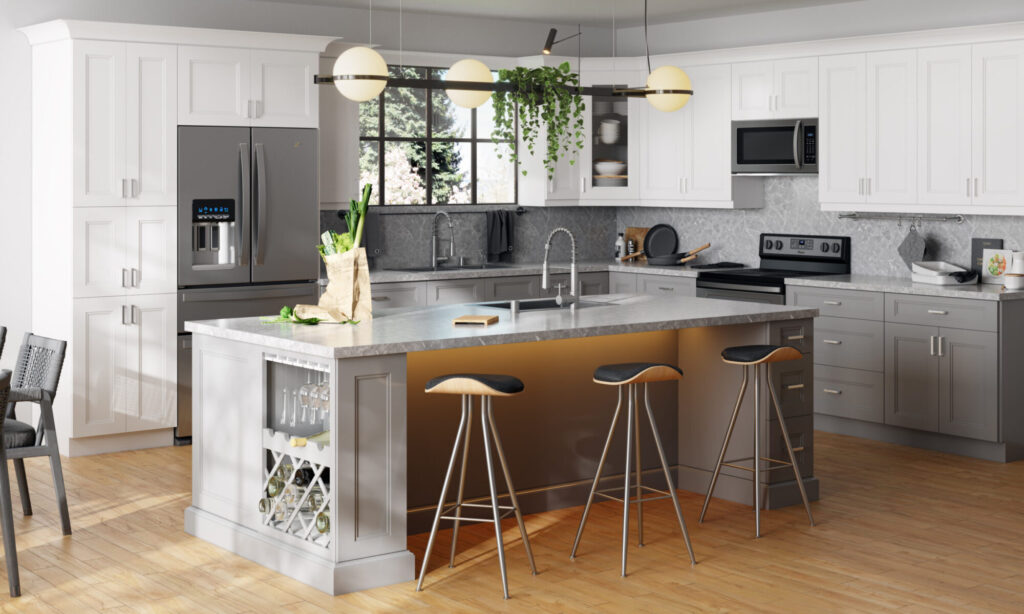 Lots of Flexibility with Hardware Colours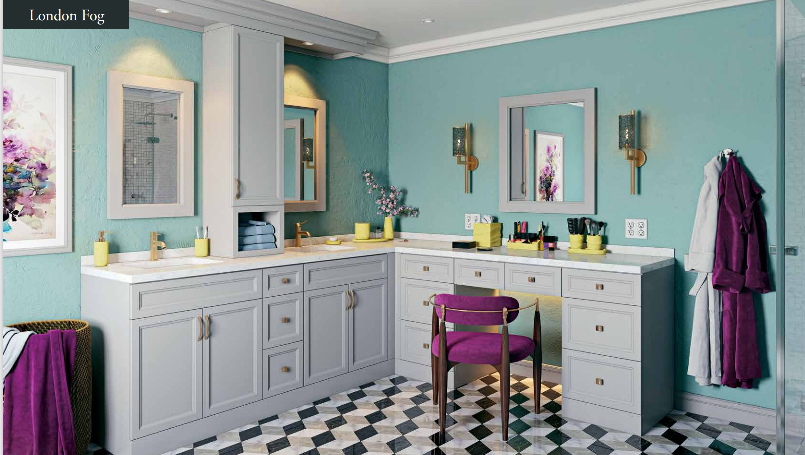 Silver is usually the most common and traditional hardware used with grey kitchen cabinetry, this works especially well with cooler grey tones kitchen cabinets.
Another stylish touch for grey kitchen cabinets is to add leather handles which can make even the off-the-shelf units look high-end.
Blue-grey kitchen cabinets looks elegant especially paired with metallic tone hardware like nickel or silver.
Dark grey kitchen cabinets are simply stunning when paired with a black finish handles and drawer pulls.
Practicality
One of the reasons why you would want to use grey cabinets is because the colour does not show dirt as white does. White cabinets have dominated the home design landscape for quite some time; however, grey cabinets tend to be a bit more forgiving.
Wrap Up
Grey is a fantastic and practical choice for a modern beautiful kitchen that blends well with almost any accents and is very forgiving to wear and tear.
Need advice in your kitchen renovation? Today's Designer Kitchens offer free expert estimates and full service renovations in the Niagara area. Please contact us and we would be pleased to assist with your project.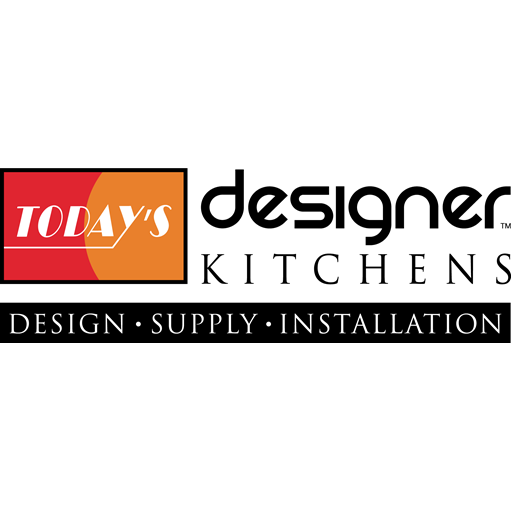 Today's Designer Kitchens is a family owned company located in St. Catharines, ON that can expertly and affordably bring your home remodeling dreams to reality. We service the entire Niagara Region.
We specialize in the renovation, home improvements and kitchen and bath industries, providing top quality products and services at competitive prices.
We are committed to ensuring complete customer satisfaction with the service and quality we offer with a streamlined process and fast turnarounds times.
We provide free home estimates and undertake work in all scopes and budget ranges.
Phone
905-641-2284
Address
239 Carlton Street
St. Catharines, ON L2R 1S1