A kitchen renovation has many advantages in a home and one of them is that it can make a better use of the space that you have.
Even if your kitchen isn't outdated, its design and layout might not be making the most of the space.
Below, a wall removal opens up the space in this client's home and makes it appear so much brighter and larger.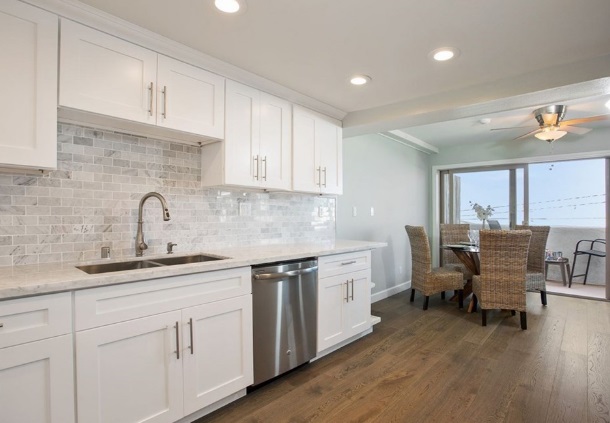 There are many considerations when it comes to good kitchen design, including the layout of the counter space, cabinet placement, and wall and floor use. So if your kitchen is driving you crazy– regardless of how old it is– it's not you. It's the layout.
Below, reorganization of wiring and plumbing and installation of a triple panel window transformed this space to a highly functioning kitchen.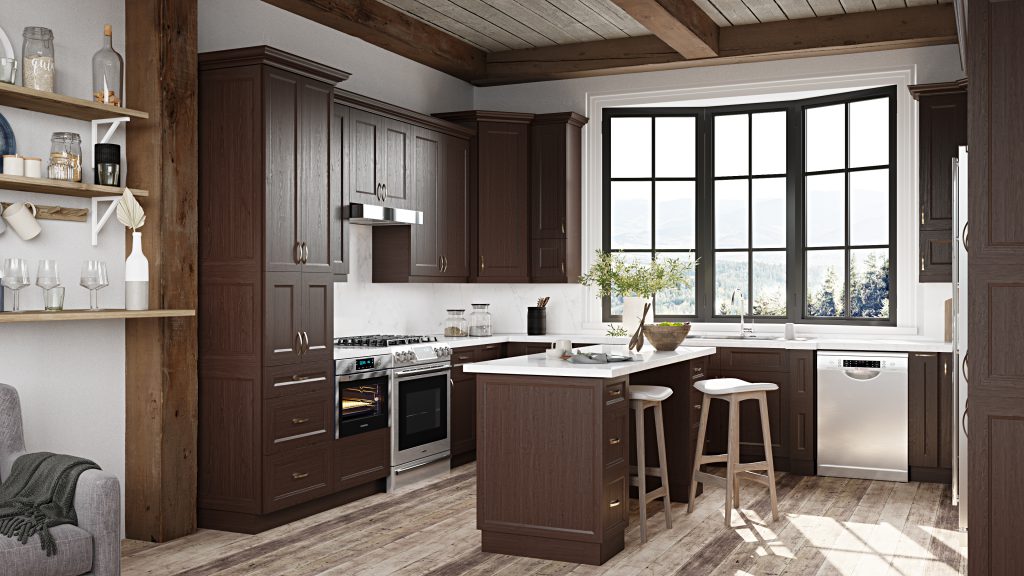 Here's what happens when you undergo a kitchen renovation with a functional redesign in mind:
-You'll gain more storage space and cabinets (sometimes bigger cabinets, too!) that make your kitchen feel bigger, even if you don't actually increase the square footage.
-You can incorporate new, sleeker appliances, making your kitchen "smart" and easier to use.
-The flow of your kitchen will change with the layout. You'll free up counter, floor, and wall space, and shift from a cluttered feeling to a fresh, open, clean look.
-You can remove walls, and add windows and doors, to make the kitchen feel more spacious.
If you are ready to make the most of your home's space and need a kitchen renovation, we welcome you to contact us at Today's Designer Kitchen for an expert opinion and free estimate. One call does it all with our experienced team.