Kitchen cabinet colour trends are always changing and today we will look at the "new blue" for cabinetry that has become a favourite with us and our customers!
The beautiful thing about our blue cabinet collection is that it is a true classic shade with timeless appeal and it looks amazing with accent cabinetry or completely on its own.
Below, wow, what a difference a week can make in a kitchen when the team at Today's Designer Kitchens get to work!
Why Go Blue?
Make a dramatic statement in your kitchen with a colour that is different from the usual white. We find that this shade adds a real touch of elegance to a room also, not to mention it is a great colour for hiding dirt!
Other reasons to consider blue cabinets:
-blue is an opportunity to bring some colour into the kitchen, so the homeowner doesn't have to default to white cabinets
-blue kitchens coordinate with neutrals perfectly
-similar to blue and white china, blue is a colour that's been favoured by designers for decades
-blue cabinets have lasting power that won't date your space
-blue cabinets coordinate well with staple, long term design choices like stainless steel or brass hardware
If you're ready to change how your kitchen looks and functions, our free design consultation is fun, informative and easy PLUS you will get a quote for that new kitchen project!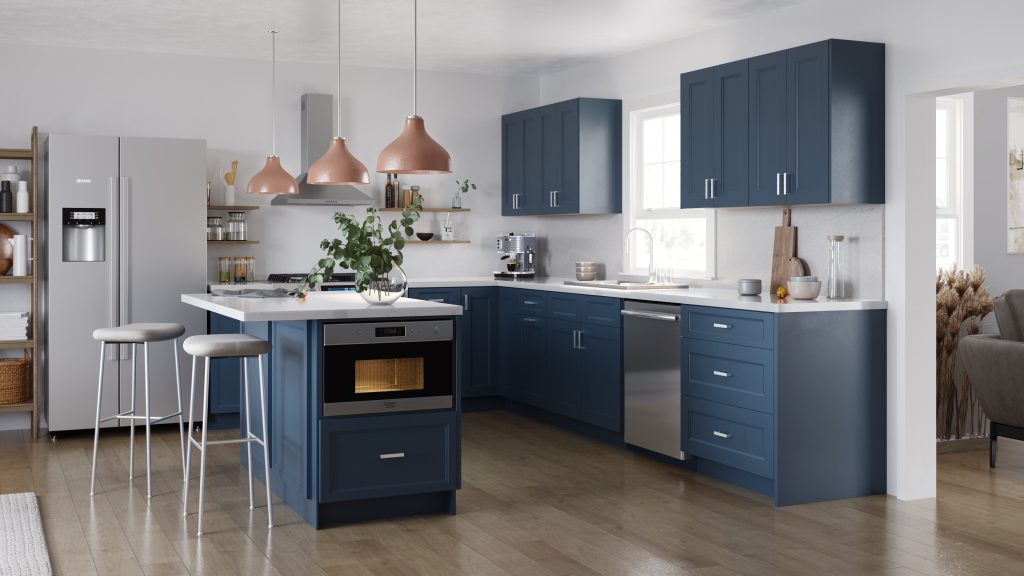 Call Us: 905-641-2284 OR fill out a form HERE.