The White Shaker collection features traditional elegance with a finish and a classic shaker style door and drawer fronts.
The simplicity of the shaker style door and bright white finish adds a stunning design element for a bright and airy feeling in this painted HDF wood cabinetry.
HDF is an abbreviation for a type of engineered wood. The full name is High -Density Fiberboard. HDF consists of thin panels made from wood fiber, resin, and wax. When it comes to engineered wood, HDF is often considered a level above the plywood. It is denser, stronger, and more durable. It is also more economical than wood , making it an ideal application in the kitchen.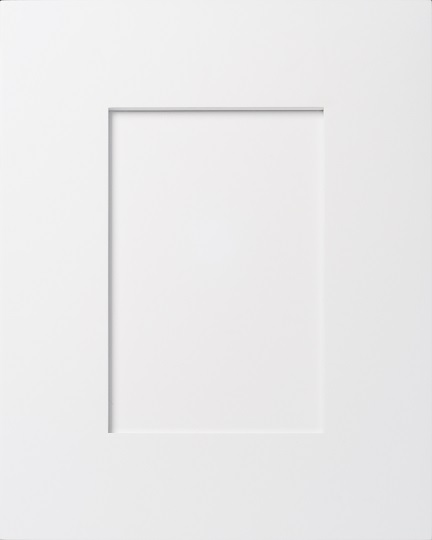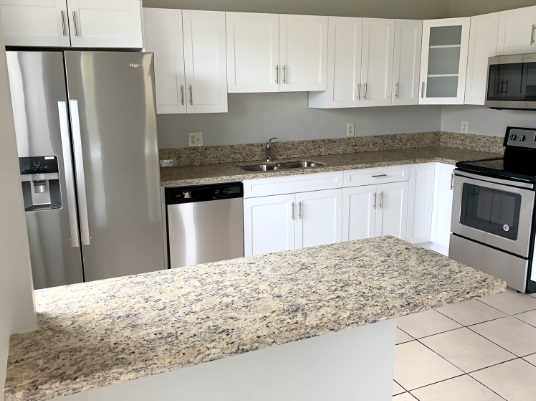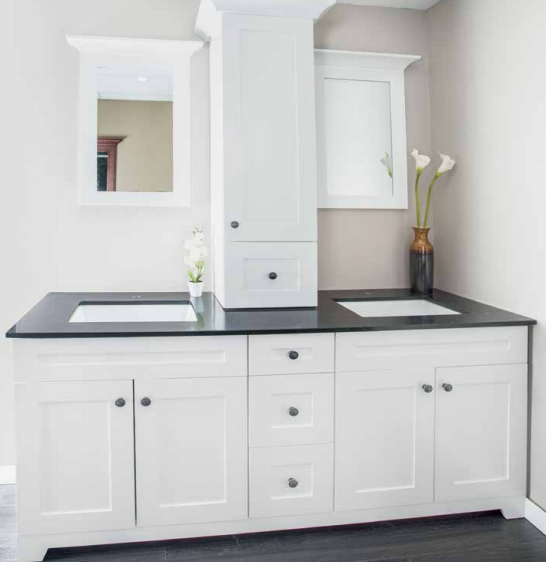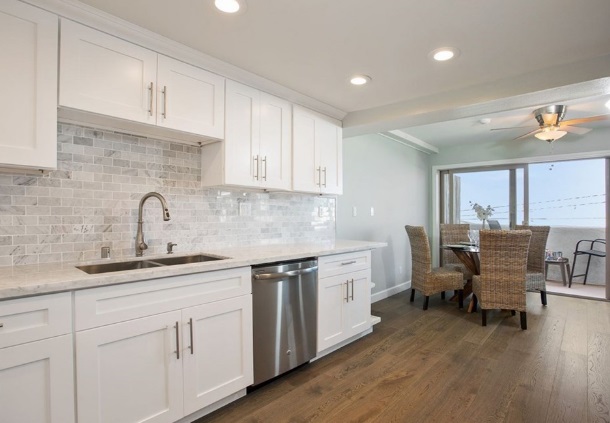 Contact us for a FREE in home estimate.