One of the most important – and often overlooked – benefits of renovating a kitchen is the improved workflow that can come from a new design.
Although a kitchen can be a great place to entertain, its primary function is to make meals and this is where a well-executed workflow will come in handy. Here are our top ideas to make that happen!
Make a Floor Plan
A spacious, well-thought out floor plan will help to create an ideal workspace for your kitchen. Some questions and things to consider when laying out your new kitchen floor plan include:
-How often do you plan to cook?
-What types of meal do you plan to prepare?
-Do the meals you cook the most require a lot of counter and prep space?
-Do you cook alone or with someone helping you?
-Are you short or do you struggle to reach items on high shelves?
-In addition to preparing meals, do you use your kitchen for entertaining, or other family gatherings?
With the answers to the questions, and the right kitchen contractor on the job, you can begin to form a kitchen floor plan that is not only efficient and functional but will work for you in all aspects of your life.
Direct Traffic Away from the Work Area
One of the biggest problems in a kitchen workflow is foot traffic through the area where the primary work needs to be done. One of the most popular ways to help divert traffic is through the addition of an island or peninsula counter. Islands help to segregate the social areas of the kitchen from the work areas, while adding a decorative and functional element to the room.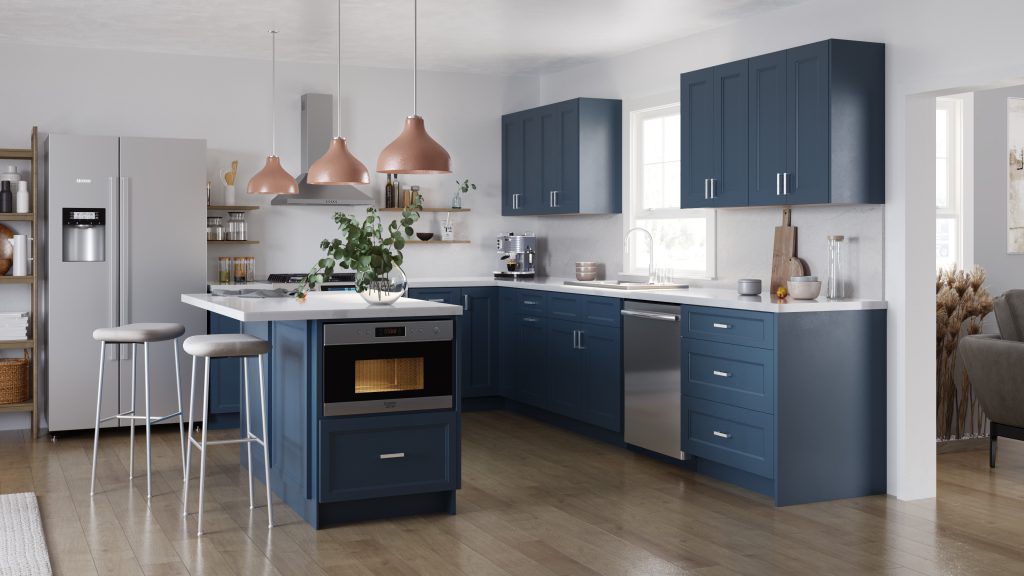 A great option to consider for improving the workflow of a small kitchen is to add a mobile island (on casters) that can be moved into place when needed and stores away when not needed.
Designate Work Zones
Once your floor plan and traffic areas have been laid out, you can begin to determine the best places for your work zones to reside. Areas for food preparation, cooking, and cleanup should be placed where they make the most sense to you and work with your cooking habits. This "work triangle" should be the starting point for incorporating other aspects of room, including breakfast bars, microwave areas and coffee stations.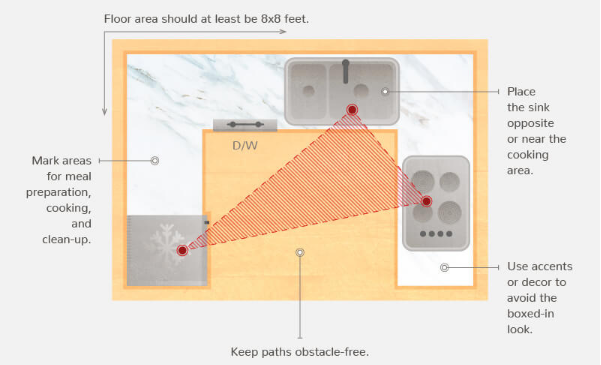 The first thing you should consider is where you want your sink to be. Most people spend twice the amount of time at the sink as they do in from of the stove while preparing food. Something else to consider is the addition of second prep sink located in an island. This can help out greatly if you are a family or more then one cook. Talk to your kitchen contractor about ways to maximize your counter space and where it makes the most sense for your appliances to fit in.
Regularly Used Items
Is your trashcan stored under your sink or against a wall in the line of traffic? If so, you may want to consider moving it.
Are your utensils and other kitchen items that you use regularly in an easy access space?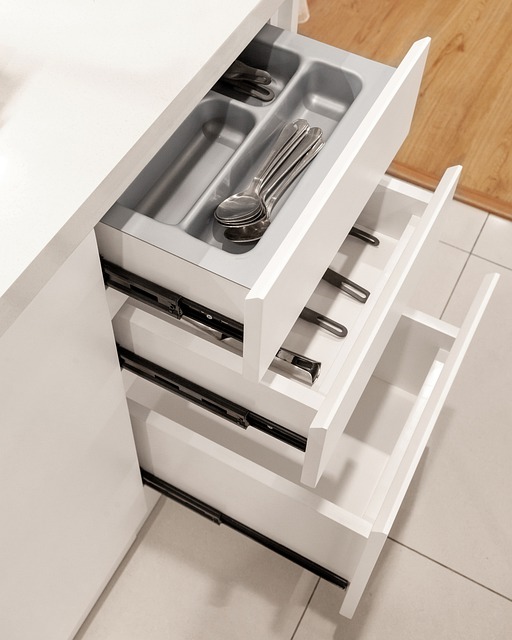 Consider adding dedicated pullout bins for trash and well placed drawers with compartments for other high use items in places that the workflow will not be interrupted.
Create Snack Centers Outside of the Work Area
Another thing to consider when setting up your floor plan is your family's occasional before meal snacking. While you can do your best to keep traffic out of the kitchen, if your refrigerator is located within your work zone you are bound to have grazers wondering in. Try placing the refrigerator at the end of a set of cabinets or near a door to keep snackers and browsers out from underfoot. If that's not possible, consider installing a beverage refrigerator in an island facing out from your work zone.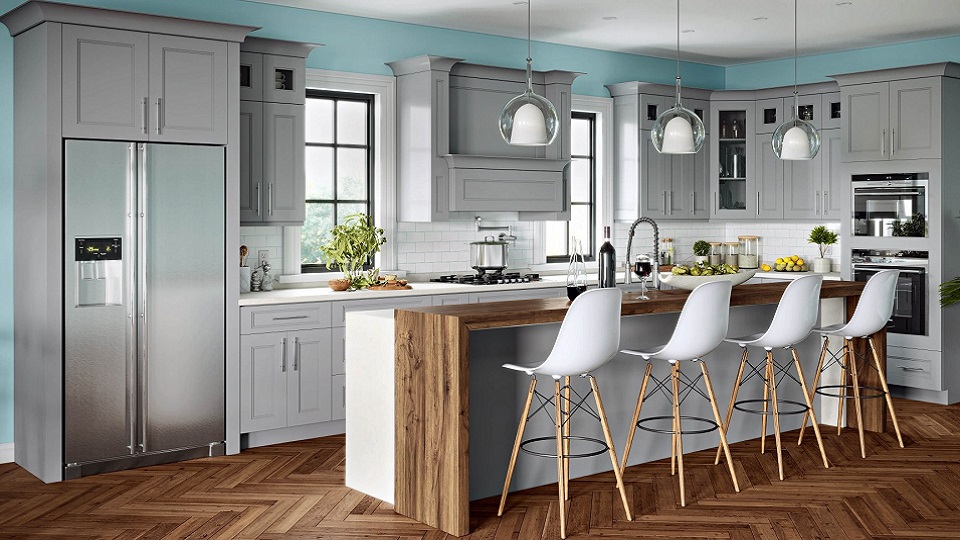 Select Multitasking Appliances
Most kitchens today contain at least half a dozen appliances designed to make your life easier, while still taking up more and more counter space. If you are looking to simplify your kitchen without loosing any of the functionality of your appliances, you may want to consider multitasking appliances. Steam/convection ovens and microwave/convection ovens are two examples that combine function while downsizing space. Also consider storing your less frequently used appliance in a pantry or storage area instead of on the counter.
Wrap Up
Improved kitchen workflow can provide homeowners with a greater sense of happiness when it comes to preparing meals for themselves and their families. It creates an atmosphere of efficiency and can save time.
If you are considering a kitchen renovation, our build team will work with you to develop a highly efficient, functional and, of course, beautiful floor plan for your new kitchen. We design, supply and install everything for peace of mind renovations.
Contact us for a FREE home estimate today. Call 905-641-2284 or fill out a contact form online.