A kitchen remodel can be a big undertaking so it is important to ask yourself some questions before you begin.
What are my goals?
What are you trying to accomplish with your kitchen renovation?
Are you looking to just update the look of your kitchen, or do you need to improve its functionality by perhaps altering the layout?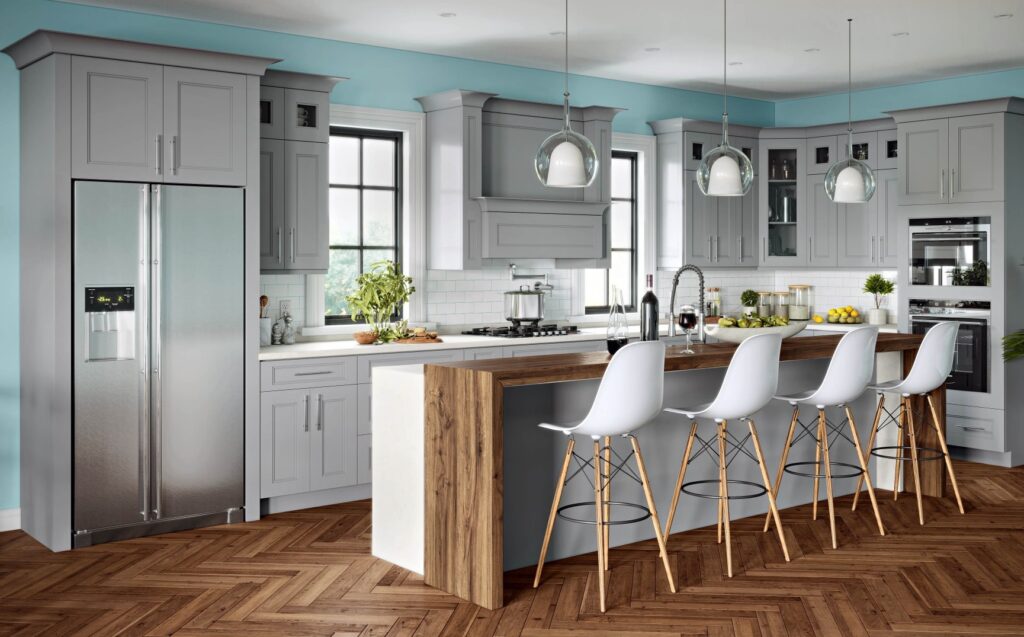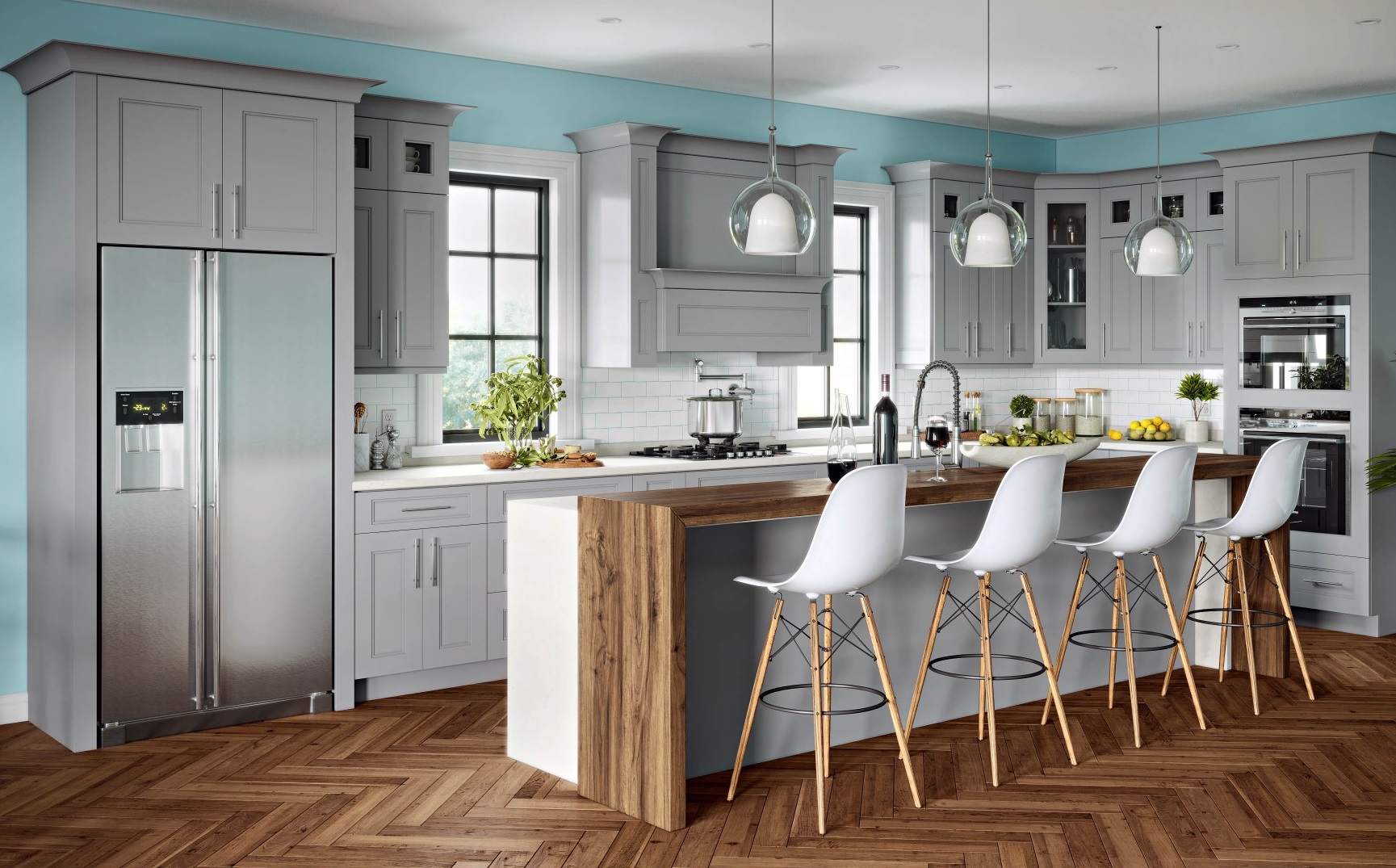 Thinking about what annoys you about your kitchen can be a good place to start, as well as how you wish to use the space. Most kitchen usage goals fall into one of three categories: Would you like to cook more, entertain more, or have areas designated for other use such as a desk for homework?
Also, be realistic: Do you truly need a full-on chef's kitchen , or do you simply want a fresh look? Get laser-focused on your priorities, since this will affect how your entire kitchen renovation unfolds, including how much it costs.
What's my budget?
Before you dive in and fall head over heels in love with pricey appliances or a new layout, know how much you can afford, then figure out where to allocate those dollars.
To help you zero in on what kind of kitchen reno you can afford, share a ballpark budget with a kitchen remodeler.
This can give you a good sense of what to do now and what might have to wait until later and remember that sometimes you can do stages to a remodel to assure you achieve your dreams when you and your budget are ready.
Where can I save money?
Many areas of a kitchen reno offer plenty of wiggle room, including the following:
Materials: Most of your material choices—such as cabinetry, countertops, flooring, and lighting—can vary greatly in price.
Layout: If you want to change your kitchen layout, you probably need a larger budget because electrical, water, and HVAC connections to support the appliances have to move, keeping the current layout is less costly.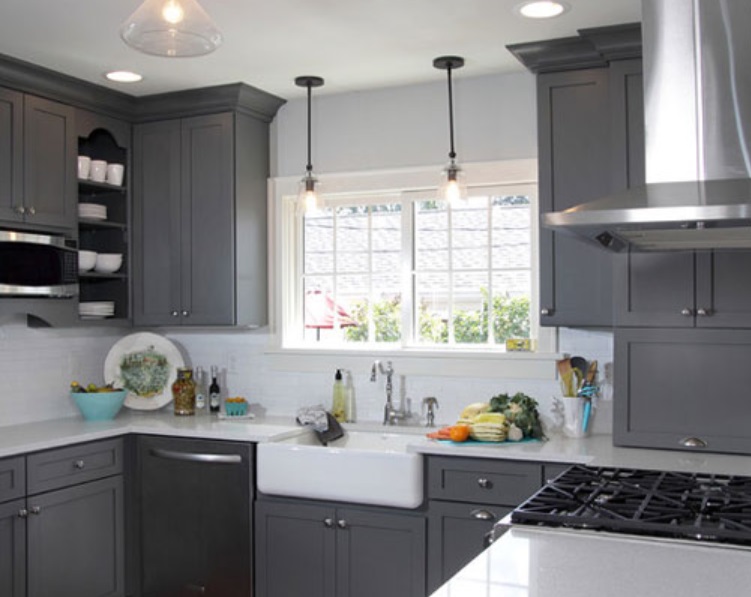 Appliances: How important are brand new appliances to you in your renovation? They cost a lot for the most updated models so figure out if that is something that is worth it to you. Great appliances do not have to be the latest ones. Buy slightly older products that save you money or fix up the ones you have are options if your kitchen goals align with that.
Do I have a contractor I trust ?
Before starting a kitchen remodel it is recommended that you get at least a couple of estimates in the research process.
In this way things like budget, strategies, time lines, etc can be reviewed and compared and you can have the confidence of moving forward with your project.
Having a contractor that you have good communication with from the beginning is also crucial to make sure things go smoothly. Renovating can be stressful but having a great contracting team will make all the difference.
A great local contractor will also have good supplier connections and ideas for your remodel which will not only save you money but decrease the stress level for your project.
Final Thoughts
If you are still in the thinking process of your kitchen renovation, our team at Today's Designer Kitchens would be pleased to give you a no obligation in home estimate.
We specialize in full service kitchen renovations and service the entire Niagara Region.

The team of professionals at Today's Designer Kitchens are dedicated to bringing high quality full service kitchen renovations that are affordable beautiful and functional.
We undertake work in all scopes and budget ranges and provide a full service kitchen solution from floor to ceiling.
Visit Our Showroom M-F 10 am-5 pm.
Address: 239 Carlton St Suite #1, St. Catharines, ON L2R 1S1
Phone: 905-641-2284