The Step Shaker White cabinet collection is a bright white favourite that will add airiness and contemporary appeal to any space. Made of durable HDF and styled with stepped shaker doors and drawer fronts for timeless design.
The Step Shaker White Cabinetry collection continues to be one of the most popular selection by homeowners and is highly customizable to mix and match with other cabinet styles.
The step shaker door and drawer style is made of ultra durable painted (HDF) Wood.
HDF is an abbreviation for a type of engineered wood. The full name is High -Density Fiberboard. HDF consists of thin panels made from wood fiber, resin, and wax. When it comes to engineered wood, HDF is often considered a level above the plywood. It is denser, stronger, and more durable. It is also more economical than wood , making it an ideal application in the kitchen.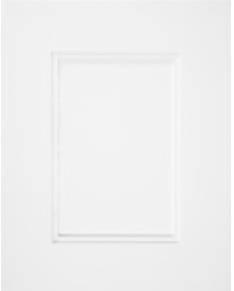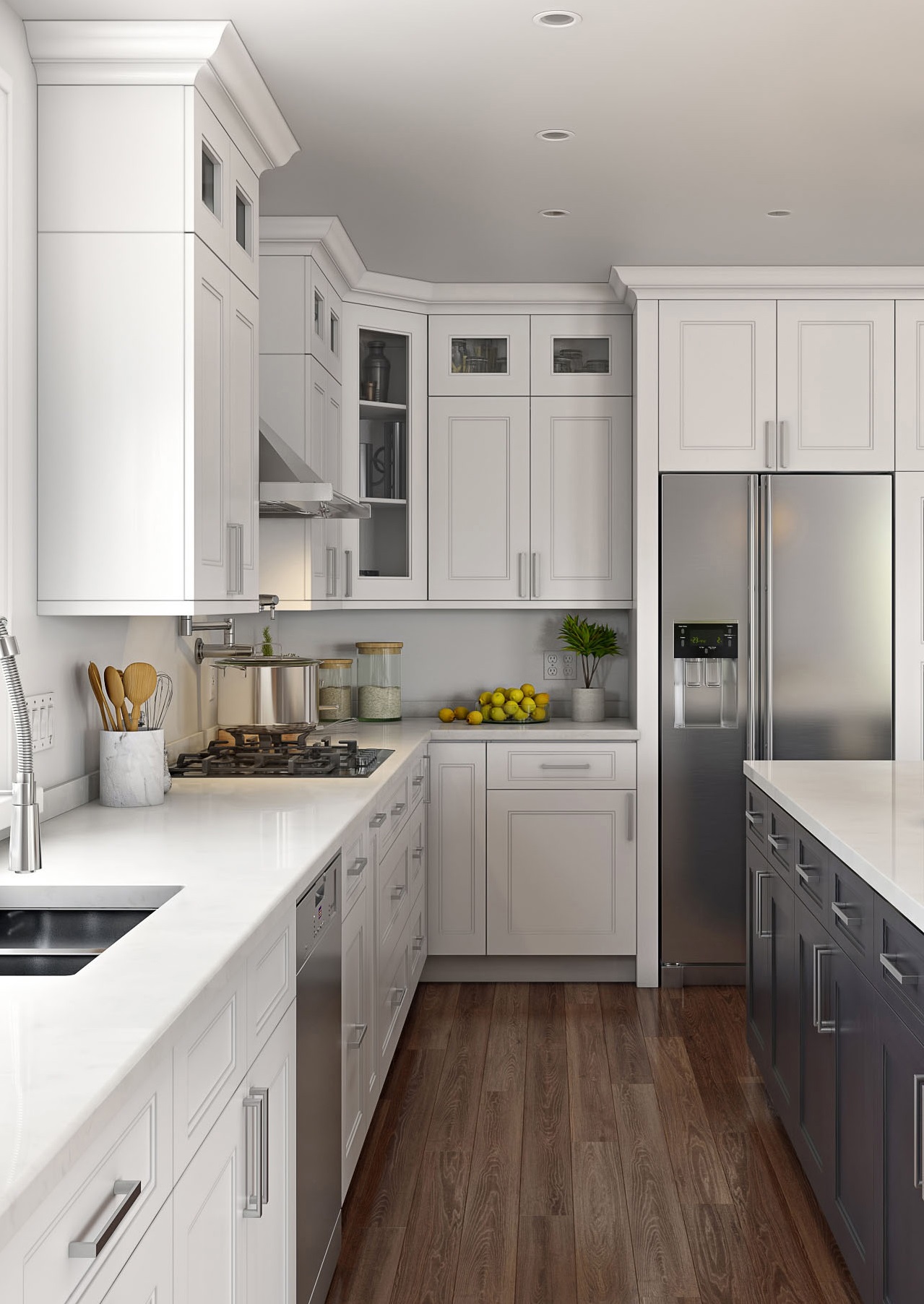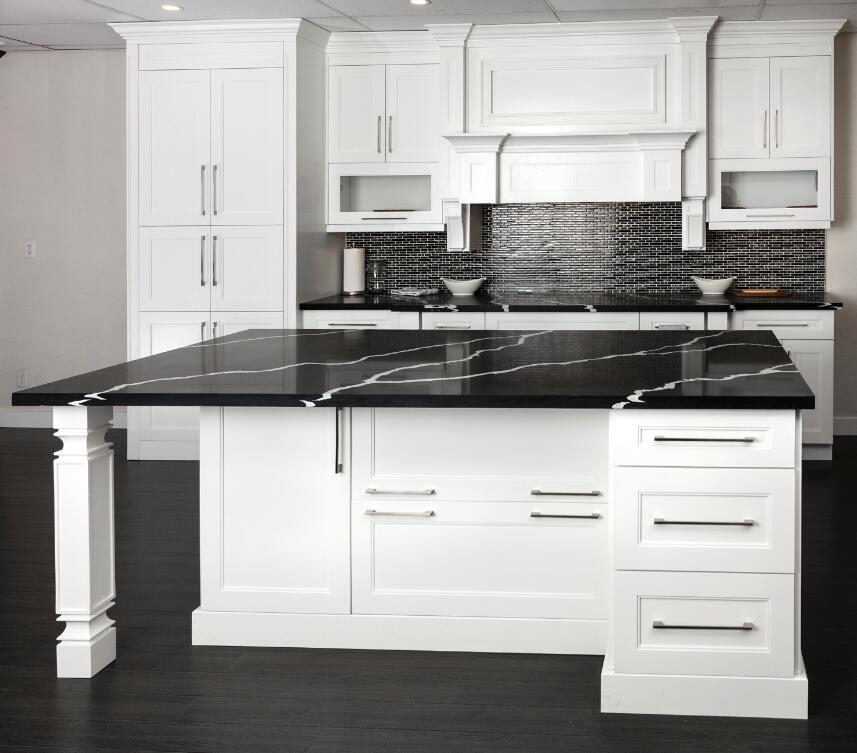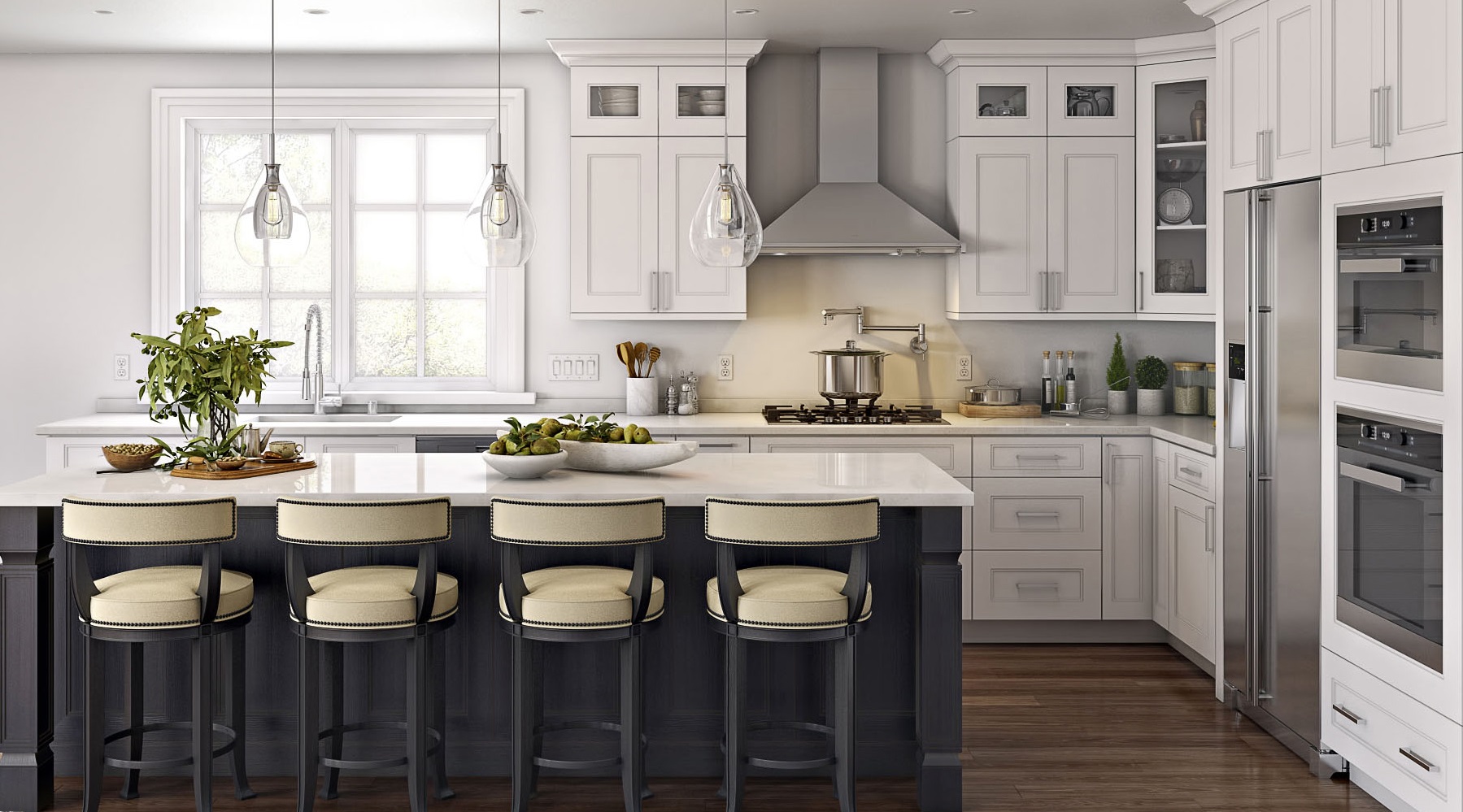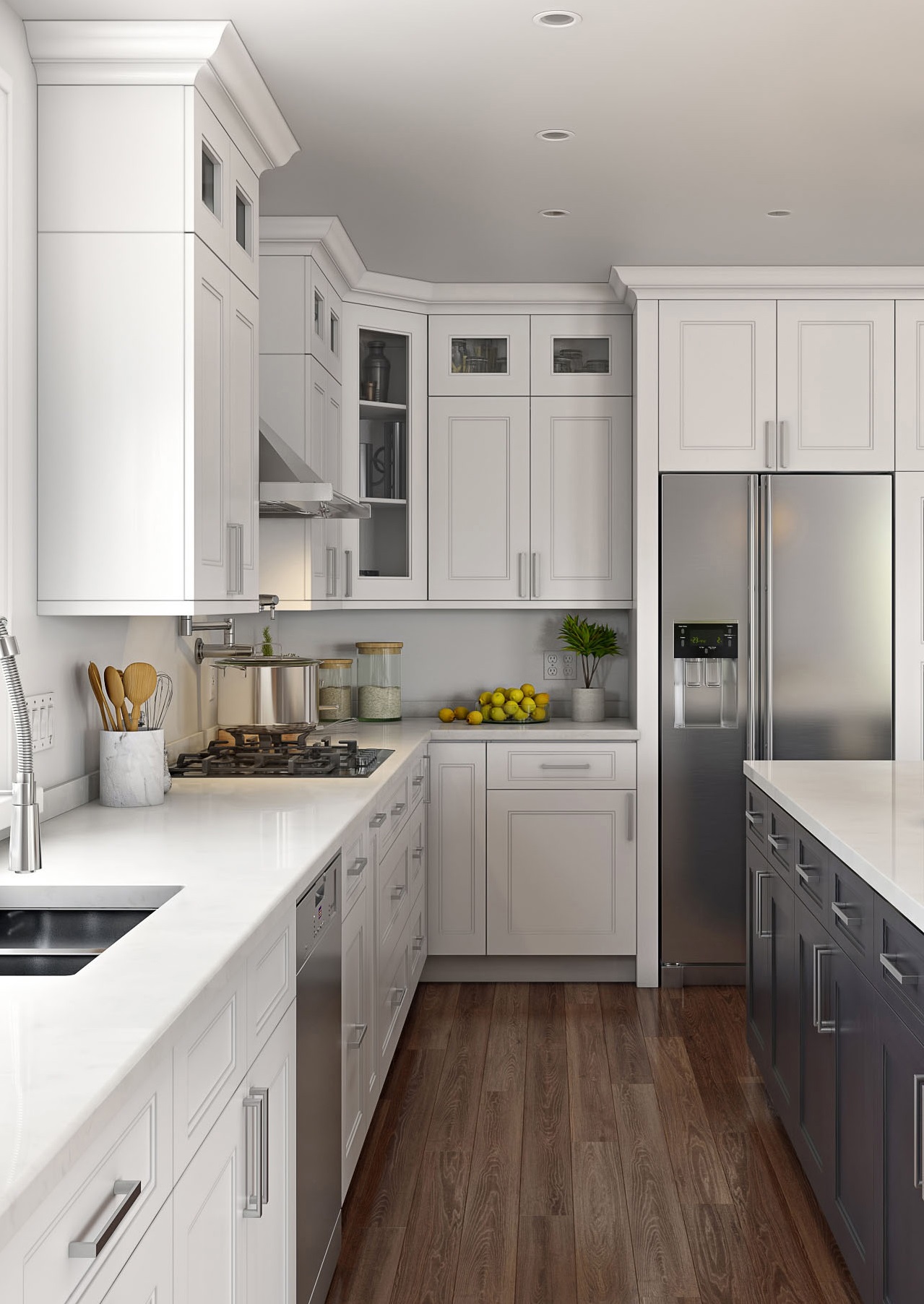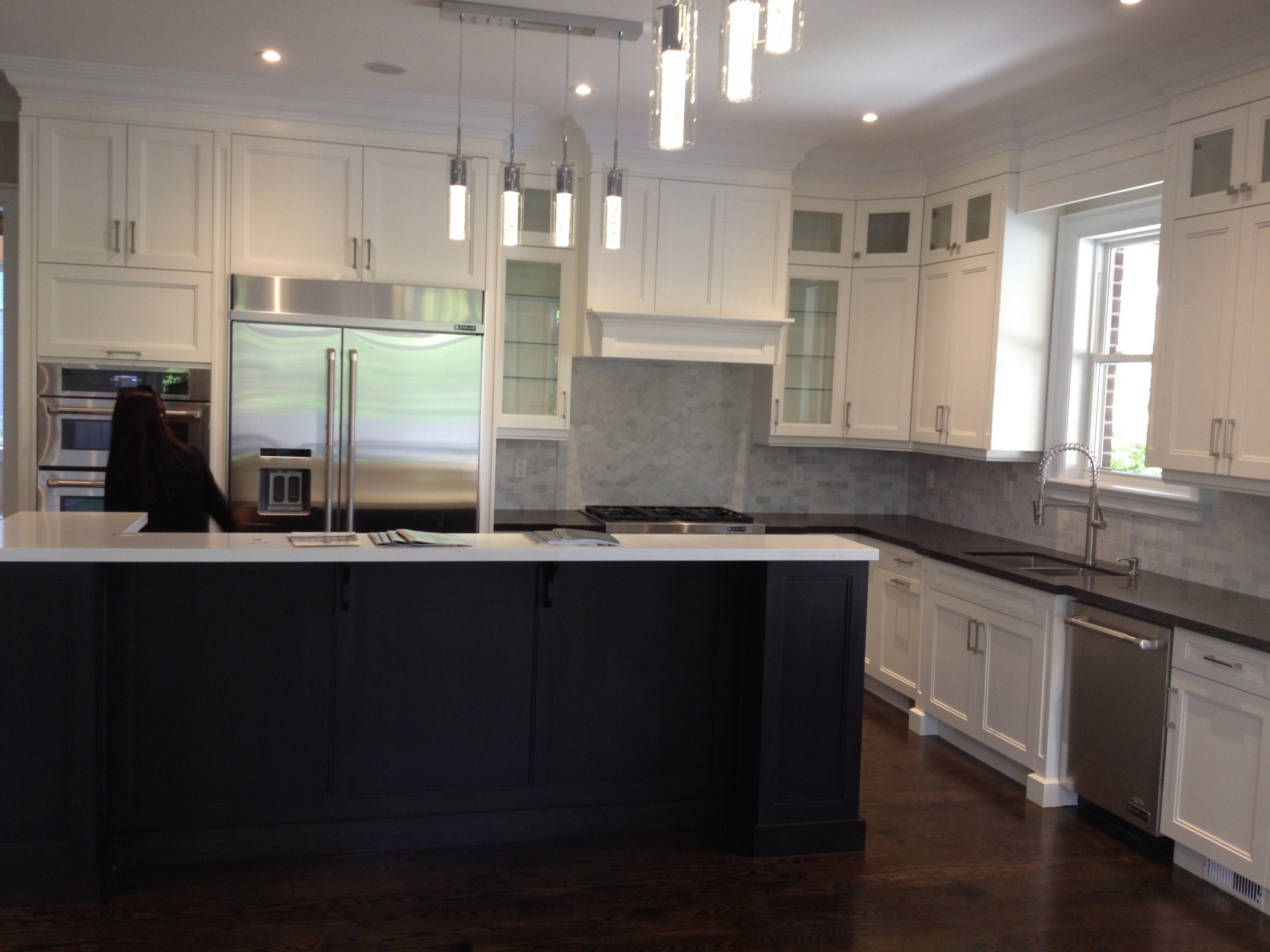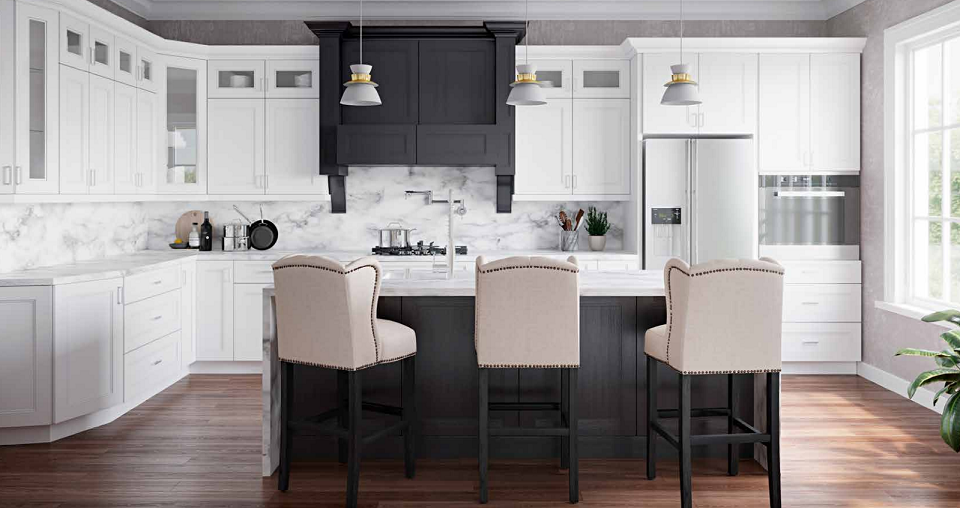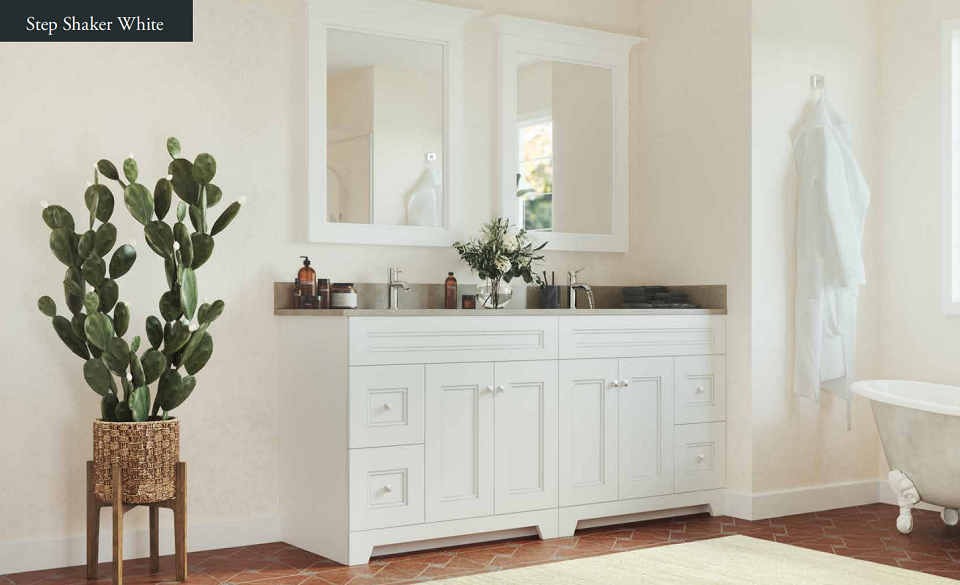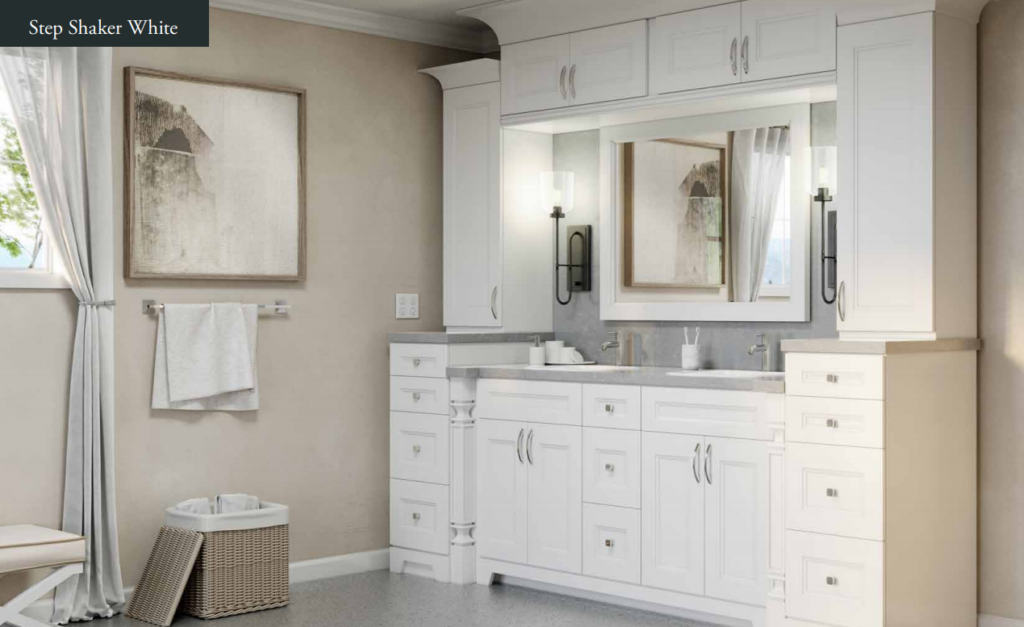 Contact Us for a FREE In-Home Consultation.
Cabinetry Highlights
Our line of high quality cabinets are made to the highest specifications and have all the features of luxury brands at an unbeatable price!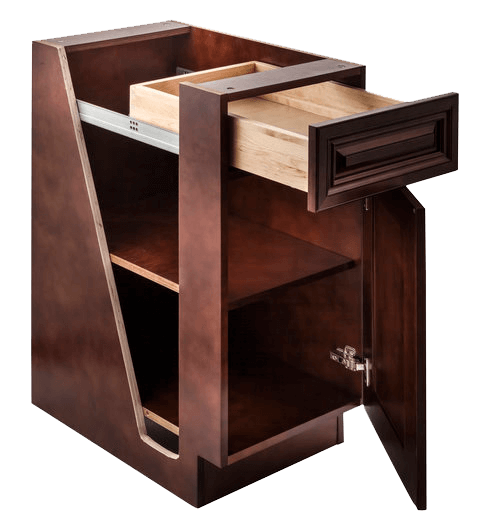 Features of Cabinets:
Solid maple cabinet doors, drawer fronts and drawers
¾* plywood boxes and shelves
Strong wood dovetail construction drawers
Frameless cabinetry structure
Soft-close, adjustable hinges for all standard cabinets
Full extension drawers, with under mount soft-close glides
Extra layer decorative furniture toe kick